Find out the full life story of that borrower first, urges sales director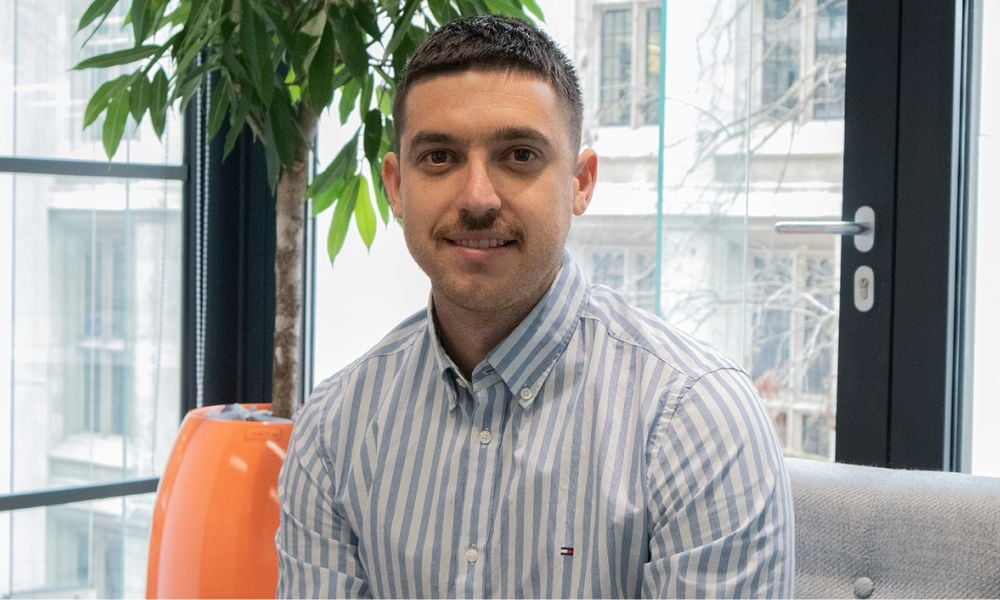 Brokers who avoid underserved borrowers because of their complex credit history are missing out on business, according to Reece Beddall (pictured), sales and marketing director at Bluestone Mortgages.
The London-based lender specialises in lending to underserved borrowers such as self-employed people and individuals with an adverse credit history.
Beddall (pictured), who joined Bluestone Mortgages shortly after it was founded in 2015, told Mortgage Introducer that brokers should spend more time trying to help customers with a complex credit history and whose loan applications may have been declined by better known high-street lenders.
He said: "It's all about understanding your customer and finding out the full story because a customer could come in and maybe not disclose all the information to the broker. My advice is don't give up on them. For a lender like us, we're flexible and we love that manual underwriting approach."
According to the company's own research, more than two fifths (44%) of non-vanilla customers traditionally underserved by high street lenders are regularly turned away for financial products and services.
Significantly, a quarter (23%) are refused mortgages, and more than one in 10 (12%) for loans. The firm's research also found that younger, would-be borrowers were more likely to be turned away by lenders.
Read more: What's fuelling house price growth?
Beddell described his firm mostly as a "complex credit lender" whose niche was people "with credit blips".
He said: "For us complex credit is adverse. So education is pretty key in this space. It's gotten a hell of a lot better since I've been here, but there's still a lot of reluctance among people that don't know about a lender like us that can help that end customer."
Beddall conceded that there was still much work to be done to change perceptions about the product, both within the industry and the wider public.
"Something I was always quite passionate about is when you tell people what kind of lender you are. There was always this reaction (groans) like it's the movie The Big Short, but we don't help anyone who's in financial stress at the moment. If there's anyone that's struggling and whose debt is spiralling, that's not someone we really want to look at, because that's not going to be safe to us or the customer at the end of the journey," he said.
Beddall explained that Bluestone focused on borrowers who have experienced a potentially, credit-damaging one-off "life event", invariably resulting in a black mark like a CCJ (County Court Judgment).
People with any type of default over the last six months are passed over ("we want to make sure that they've been on track"), while clients with good credit profiling from month seven to 36 are looked at.
He cited a case involving a customer with a good credit history and a well-paid job who had been hit with a £15,000 CCJ following an ongoing dispute with a local council. He said other lenders would have taken issue at the fact that the individual had refused to pay.
"They actually needed to then re-mortgage one of their buy-to-let properties," he said. "That CCJ would have caused a lot of lenders an issue because of the amount, but we can see the profile is strong and, for us, as it's all manually underwritten, that gives us a bit of an advantage – we're looking at the actual person rather than their score."
Beddall stressed that the firm's USP (Unique Selling Point) was establishing relationships with brokers and providing them with solutions rather than seeking the cheapest rate, knowing that most customers are weary at having tried and failed to obtain a loan from a high-street lender.
"At that point, I don't think rate is necessarily the most important thing. It's about getting the deal done and the broker having the confidence that they can do the deal. So our ethos is more about that relationship; the manual underwriting approach and the flexibility that allows the broker to place the deal. Our criteria is based at point of completion rather than application," he said.
Read more: "The more support we can offer brokers, the easier it makes that journey for everybody"
Due to current economic headwinds, lending requirements had become stricter, Beddell conceded, adding that the company had placed a limit at 85% LTV, but he was in no doubt that demand for Bluestone's flagship product would grow, either way.
"There's going to be a rise in specialist lending over the next couple of years and I think the challenge for the broker community is making sure that they signpost their customers to a lender like ourselves, or someone in our space, because there's still a lot of brokers out there that may get someone who maybe fails with a high-street lender, like a consumer and they don't place them elsewhere," he said.
To make the point, he cited the experience of another satisfied customer who posted a message on Trustpilot recently after their mortgage was approved.
"It was along the lines of 'my husband was in tears when we had the offer. We never thought a family of three could have a dream home'," he said.
"One of the powerful comments in that message was that she got turned away by her first broker, but that the second broker was then able to place them with a lender like ourselves. For me, this sums up what we want to do as a lender over the next 12 months - getting that first broker to place the deal with us rather than turning that customer away."