CEO on how to disrupt the traditional mortgage industry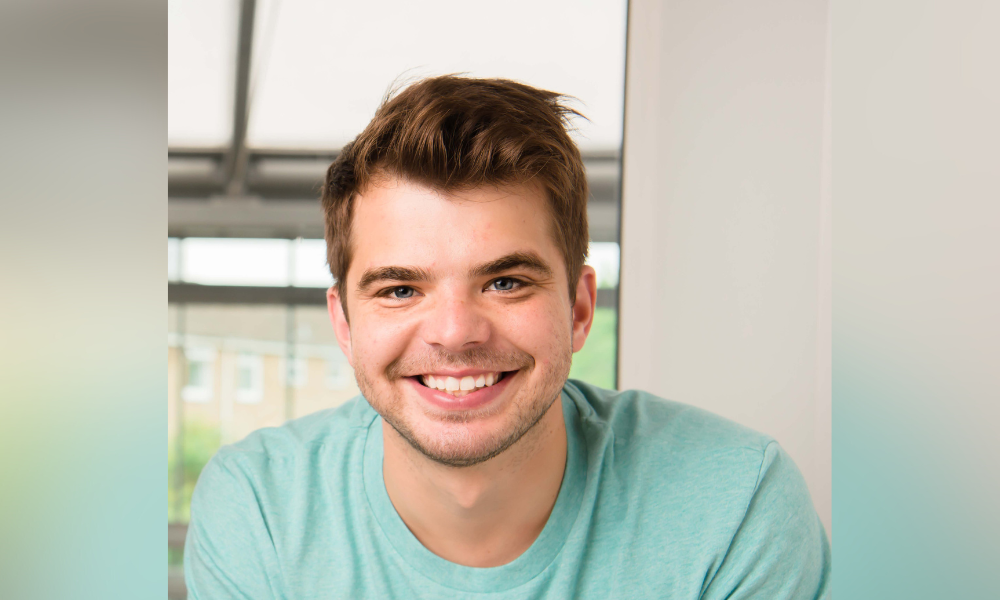 Among the trials and tribulations faced by many first-time buyers in their quest to secure their dream home is the nerve-wracking feeling that they may not actually qualify for a mortgage.
If that happens, the hope of reaching one of life's milestones rapidly gives way to a sense of dejection and exasperation.
And it happens more often than not. According to research by bridging finance lender KSEYE, one in three UK borrowers have been rejected by a lender on at least one mortgage application submitted by them in the last five years.
In separate research by The Mortgage Lender, it found that 34% of would-be borrowers were turned down because of irregular income or mounting debts.
But as far as Vadim Toader (pictured) is concerned, there's often a far more obvious reason. He should know, because the CEO and co-founder of Proportunity was turned down for a mortgage once, much to his surprise.
Read more: Proportunity raises £105m investment
"I went to Oxford - one of the best universities I could apply to. Afterwards I got one of the hardest jobs I could get in London as an investment banker. And then when I went to buy a house, I was told 'you can't afford it…you're £100,000 short," he told Mortgage Introducer.
At the (possibly) second time of asking, he achieved his goal, having reasoned that his financial and personal circumstances had improved since his first failed attempt, but he realised that this was not the case for many others.
"I was already making more than the average salary (then). But there's a lot of people who don't have that option.
"It feels like you are penalised - if you're not a banker, you're screwed. That's kind of what the current system is. You're either born rich or you have to be a banker. And I don't see that having any logic from a government policy (perspective) or (from) a human decency perspective."
Fintech-driven lender Proportunity was set up to disrupt the traditional mortgage industry and, as the company blurb boldly states, "make homeownership accessible for all".
To do that, Proportunity allows first time buyers with a 5% deposit to secure a mortgage while lending the missing down payment and offering competitive rates – up to 20% for bigger homes and/or 45% cheaper monthly payments.
"What we saw was that you can do better, because this whole idea of four and a half times income seems a bit arbitrary," Toader explained, challenging the established view that the borrower should either have a big deposit or face higher interest rates.
Read more: New Right to Buy proposals unveiled – industry reacts
Toader and co-founder Stefan Adrian Boronea decided to leverage technology to help them achieve their objective and access the 200,000 borrowers they say are regularly denied a mortgage.
"We took a data science approach and saw that we can somewhat forecast how house prices are going to evolve. We can analyse a lot more and remove a lot of the risk.
"We punch up all this data about historical price transactions, around 150 factors - 50 around property transactions and 100 about the area."
These are known factors that people tend to look at when buying a house, including information about local schools, the crime rate and transport links, as well as local amenities and leisure facilities.
He went on: "We take that information and use that to kind of due diligence the house because we believe this house will be worth more. So that's why we can comfortably lend at 95% - and hopefully 100%."
That information can also be used to ascertain if a property is overvalued - hard though that may appear during times of booming house prices – and, crucially, if there are cheaper properties for sale in the neighbourhood.
Toader revealed more ambitious plans for Proportunity but was critical of regulators and the government, believing they were holding the company back.
"Hopefully, we can take that a step further and launch our 0% deposit mortgage, which would help, but I think the FCA and the system need to change a bit because the limitations seem to be somewhat at odds with reality.
"You can't limit people to borrowing four and a half times income to buy an asset that is worth twice that because that automatically implies you want everyone else to have £200,000 stashed away somewhere when they're in their 30s - and I don't know how many people you know that have that, but I don't," he wryly added.
With the cost-of-living crisis, caused in part by soaring inflation and interest rates that could double to 2% by September, first-time buyers may well find it even harder to secure a loan from high-street lenders, a point not missed on Toader, who urged the government to do more to address the issue.
On Boris Johnson's much publicised Right to Buy proposals, Toader reserved judgment ("it's not a clear plan") but was far more dismissive of the 'bank of mum and dad', the increasingly common 'lender' of last resort for so many young – and not so young – cash-starved borrowers, and which also accounted for more than half of home purchases among the under-35s in 2020, according to a study by Legal & General.
"I always tell people it's not a solution," he said. "The system needs a paradigm shift because unless we fill that gap, we are going to be the bank of mum and dad for the next generation. And if we can't get a home, how are we going to help them get one in 20 years' time?"