Experts react on the mortgage market's resilience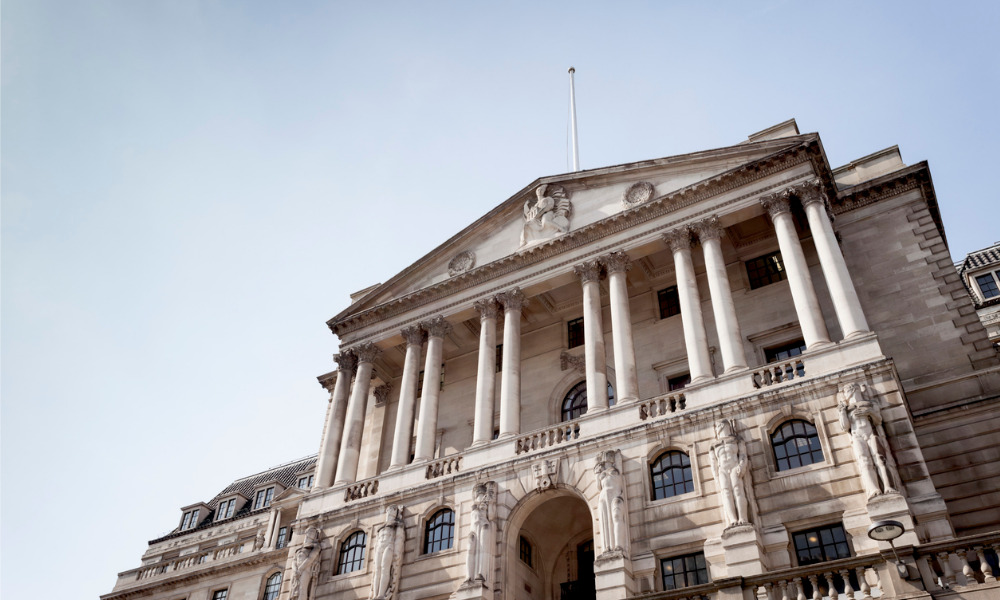 Net borrowing of mortgage debt by individuals increased to £7.4 billion in May, from £4.2 billion in April, according to data released by the Bank of England (BoE) on Friday.
That figure sits well above the 12-month pre-pandemic average up to February 2020 of £4.3 billion. The highest net mortgage borrowing since September last year, it is also up £1 billion on March's peak of £6.4 billion.
The BoE said gross lending increased to £28.4 billion in May from £26.7 billion in April, while gross repayments rose slightly to £21.8 billion in May from £21.6 billion in April.
"What had seemed a dampening of homebuyers' appetites in April is clearly only temporary and demand for the property market is still high, despite tough economic times," Paul McGerrigan, chief executive at fintech broker Loan.co.uk, commented.
"Doom merchants who predicted the housing market would fall off a cliff when the pandemic hit were badly wrong," John Phillips, national operations director at Just Mortgages, said. "Levels of borrowing and house buying have defied expectations and are now higher than pre-pandemic, although it must raise the question just how much longer can these increases continue."
Read more: UK housing market – is it about to hit the brakes?
Meanwhile, approvals for house purchases, an indicator of future borrowing, rose to 66,200 in May, from 66,100 in April. This is slightly below the 12-month pre-pandemic average of 66,700.
The approvals for remortgaging were unchanged at 78,800 in May. This remains below the 12-month pre-pandemic average up to February 2020 of 49,500. BoE noted that this data only includes remortgaging with a different lender.
The BoE's latest monthly Money and Credit data also revealed that the 'effective' interest rate – the actual interest rate paid – on newly drawn mortgages increased by 13 basis points to 1.95% in May, while the rate on the outstanding stock of mortgages ticked up two basis points to 2.07%.
Andrew Montlake, managing director of mortgage broker Coreco, said "May was a crazily busy month on the mortgage front and this data underlines that."
"The mortgage approvals data also shows that people are still actively borrowing, even amid the cost-of-living crisis. A lot of people want to buy before rates rise even further," Montlake added. "People who have been procrastinating are now very proactive. All they read about is rates heading north and that is driving them to act and act now. It's a trend we expect to continue in the months ahead."
Jeremy Leaf, north London estate agent and a former RICS residential chairman, said "mortgage approvals are generally a good indicator of market direction."
"And these, like the Nationwide figures yesterday, show that you write the property market off at your peril," Leaf remarked. "What's happening on the ground is that buyers and sellers are inevitably more cautious bearing in mind steep rises in the cost-of-living and interest rates with probably worse to come."
Lisa Martin, development director at TMA Club, also believes that today's figures reflect a resilient mortgage market.
"Recent interest rate hikes and the cost-of-living crisis are likely to be influencing a more cautious approach by lenders, but approvals for house purchases rose slightly. Conversely, with the recent spike in mortgage maturities and, again, rising rates, it's no surprise to see remortgage approvals rise," Martin said.
Read more: Remortgage activity will drive future business levels – intermediaries.
Lewis Shaw, founder of Mansfield-based Shaw Financial Services, said that while demand for mortgages has been robust for the past few months, the number of approvals may see a decline soon.
"A drop off in approvals may materialise in the months ahead as steam is taken out of the property market by a lack of stock, rising inflation and increasing mortgage rates. Mortgage affordability is starting to be squeezed as lenders update their ONS figures due to the cost-of-living crisis," Shaw pointed out. "The outlook for the next half of the year is going to be thousands of debt consolidation remortgages as people look to clear their balance sheet with the newly found equity in their homes."
This would allow people to increase their monthly disposable income, Shaw added. He, however, stressed that this is not appropriate for everyone, so borrowers must "always talk to a broker about their circumstances and be guided by what they say."