Experts give their views on latest Nationwide House Price Index data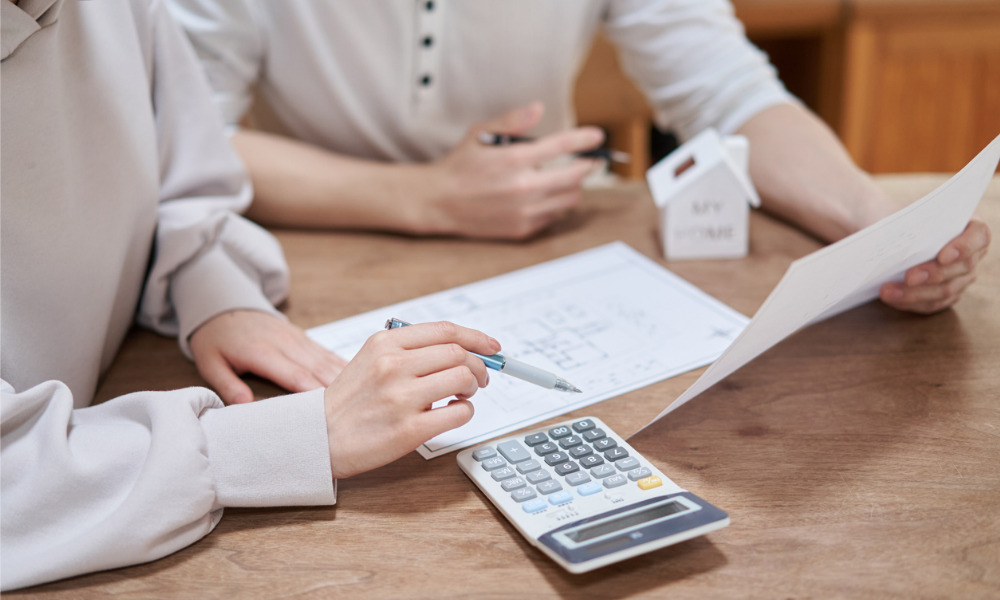 Mortgage experts broadly agree the housing market is heading for a slowdown after reviewing the latest house price growth figures for June, Mortgage Introducer has found.
According to the Nationwide House Price Index, house prices grew by 10.7% in June, down slightly from 11.2% in May.
In raw figures, the average price of a typical UK home climbed to a new record high of £271,613, with average prices increasing by more than £26,000 in the past year.
According to Nationwide's chief economist, Robert Gardner, there were "tentative signs of a slowdown". Nationwide's figures also showed that most regions "saw slight slowing in annual growth in Q2", with surveyors reporting "a softening" in new buyer enquiries.
Gardner, however, noted that the housing sector remained resilient, thanks partly to the low supply of homes for sale and low unemployment levels, despite household budgets being squeezed by the cost-of-living crisis and the number of approved mortgages for house purchases having dropped to almost pre-pandemic levels in April.
Read more: Nationwide reveals latest trend on house prices
In response to the latest data, most mortgage experts consulted by Mortgage Introducer believed that the current rate of house price growth was unsustainable and that the market was heading for a slowdown.
Simon Webb, managing director of capital markets and finance at LiveMore, said house price rises were unsustainable and predicted house price growth would fall substantially.
"I expect to see annual growth rates heading to low single digits, and even lower over the next year to 18 months.
"We have a rocky and uncertain six to 12 months ahead of us with a slowing economy and consumer confidence at a record low. Many more people are now struggling financially since the huge rise in inflation - and the expectation it will rise even further to 11% in October when the energy price cap is raised yet again."
He said the Bank of England had no option but to raise the base rate, adding that he expected it to go as high as 3% "this time next year", depending on how inflation evolved over the coming months.
Consequently, mortgage borrowing would become more expensive and put people off upsizing or buying for the first time.
"Affordability issues may force people to downsize, so we could see a shift in house price growth between property types. For example, a slowdown in the price of four-bed detached houses, but an uplift in one and two bed houses and apartments.
"Appetite for house buying may well still be there, but the reality is that it is unaffordable for many. We are likely heading towards a recession, but the question is, how deep will the recession be? People will be forced to tighten their belts even more and large financial transactions such as house buying will not be top of their agenda," he added.
Read more: Affordability hits rock bottom – for how long?
Dominik Lipnicki, director of Your Mortgage Decisions, said he expected house prices to continue to grow as demand still outstripped supply, while adding that the rises were likely to be "more modest in the near future".
He said: "The perfect storm of the cost-of-living crisis, fuelled by spiralling inflation as well rapidly increasing mortgage rates, will dampen the housing market. Wages have not kept up with house prices, while ever increasing rents have made it more difficult for people to get on the housing ladder and this is only likely to get worse."
Alan Davison, personal finance distribution director at specialist lender Together, said there would be more of a slowdown in the coming months, despite "the remarkable resilience" of the property market.
David Hannah, group chairman of Cornerstone Tax, agreed that there were signs of a slowdown, noting the lower 0.3% rise in June compared to May's 0.9%.
He said: "Combined with the expected rise of inflation to reach double digits towards the end of the year, I believe the rise in house prices will slow.
"If more properties do enter the UK housing market, a more manageable supply and demand level will be seen and subsequently halt the rapid rise of property prices. There are signs of an increased supply in the UK property market with figures showing a rise in new listings in the UK, which will ultimately be crucial to continue the slowdown of property prices in the UK."
Simon Bath, CEO of iPlace Global, said the latest house price report would be daunting for a large number of prospective homeowners but added that the market was seeing smaller increments in the rise of prices and exhibiting signs that it was cooling.
He said: "While I predict that the housing market will see a slowdown in the coming months, it is also worth noting that the imbalanced levels of supply and demand are also contributing to higher prices.
"The government has recently announced various plans to overcome the current supply chain issues in the market, which could help to put the brakes on rising prices over the next year. Hopefully with these new schemes, we will potentially see a continuous decline in house prices to balance out growing inflation."
By contrast, Simon Gerrard, managing director of Martyn Gerrard, said prices would remain high due to the lack of supply, despite buyers having to contend with a cost-of-living crisis, soaring inflation and "an upward creep" in mortgage rates.
He said: "Despite these obvious challenges, house prices will remain high as buyers fight tooth and nail to secure the best homes in a chronically under-supplied market."
However, he said 'second steppers' - not first-time buyers - would struggle the most in their efforts to move up the property ladder.
"Make no mistake, alarm bells should be ringing within government over this housing supply crisis. The only viable solution to make the market more accessible is an urgent relaxation of planning laws to help stimulate supply across the country."