Critics say measures don't go far enough to help prospective homebuyers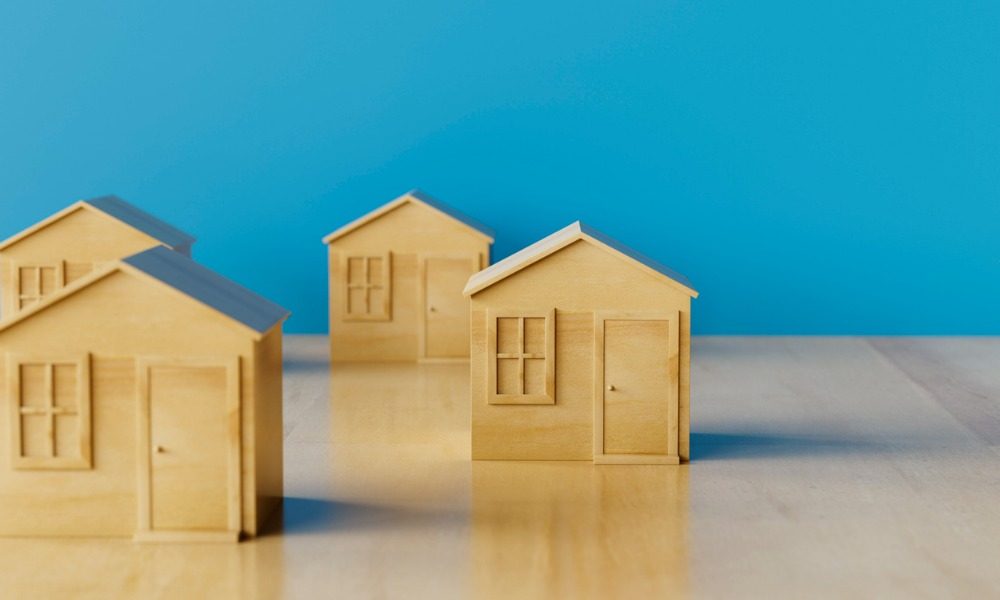 Mortgage professionals have given a mixed response to the Bank of England's decision to axe the affordability test when assessing mortgage applications.
The test was introduced in 2014 following the financial crisis to assess prospective borrowers' ability to repay their mortgage and prevent them from overstretching their finances.
Borrowers had to prove they could still meet their mortgage repayments if the rate increased to 3% above their lender's more expensive standard variable rate (SVR).
Although the stress test will now be withdrawn on August 01, the bank's Financial Policy Committee (FPC) last week decided against scrapping the loan to income (LTI) 'flow limit', which limits the number of mortgages offered to borrowers at LTI ratios of more than 4.5 times their salary.
Justifying the move, the FCP said that the LTI 'flow limit' will play "a stronger role" than the affordability test in preventing households from getting into greater debt "in a scenario of rapidly rising house prices".
While many in the mortgage industry have been supportive of the BoE's move, others have raised concerns that the measures did not go far enough to help prospective home buyers in the current economic climate.
Read more: Bank of England decides to drop affordability test
Arjan Verbeek, CEO of Perenna, suggested the bank had withdrawn the wrong guideline. He said: "We are in the midst of a growing economic crisis, a significant challenge in the form of climate change, and continued dysfunction and inequity in the housing and mortgage markets.
"We remain supportive of the FPC's focus on managing excessive leverage, but if we want to address today and tomorrow's challenges with the right level of precision, we believe the LTI flow ratio needed significant amendment or even withdrawal - not the 3% stress test. By removing this, the financial services sector could introduce much needed product innovation and competition."
Alan Fitzpatrick, VP of lending operations at Habito, who issued a joint response with Perenna, said the measures fell short of what was needed to help more than half of the country's homeowners in today's housing market.
He said: "As things stand, this rule change won't necessarily be passed on in full in terms of affordability. The FCA's Mortgage Conduct of Business (MCOB) rules for lenders still require at least 1% stress above the lender's reversionary rate and includes the factoring in of market expectations.
"House prices have increased substantially, but many would-be homeowners and movers haven't been able to keep pace because the lending landscape hasn't moved far enough forwards.
"Our research shows that more than half (53%) of UK homeowners have been limited by what they could borrow for a mortgage, even though they could afford to pay more. We simply need better and more sophisticated ways to help people finance their homes."
Both firms issued a damning statement, saying the measures "were not fit for purpose when viewed against customer needs". Instead, they put forward two recommendations to the FPC, which they claimed "would meet the FPC's objectives, while also driving better outcomes for consumers".
They suggested removing the 3% stress test while also revising the LTI flow limit exemption that currently applies to all lenders with annual originations of £100+ million.
And for loans with a fixed-rate term of less than five years, the FPC should remove the LTI flow limit "completely but retain the 3% affordability stress test".
Simon Bath, CEO of property technology company, iPlace Global, approved of the BoE's move, but added that the government should focus on increasing housing stock.
He said: "Removing affordability tests could alleviate some of the current stress from the impact of rising interest rates and open the floodgates to a new generation of homebuyers.
"However, the government should also be focusing on new schemes to build more stock. Competition is severely high right now for first-time buyers, which in turn is driving prices up even more. By balancing the levels of supply and demand in the housing market, these individuals will get more of a chance to secure a home."
He also warned that lenders would still need to implement financial safeguards once the affordability test was removed.
"Nowadays, there are so many mortgage products ensuring that those who are deemed 'risky' by lenders have the ability to find the deal most suited to them – scrapping affordability tests will be beneficial, but only if lenders have the relevant security and checks in place."
Vikki Jefferies, proposition director at PRIMIS, was, however, more positive on the FPC's decision to scrap the affordability test, saying it would help more people to get on the property ladder without causing financial risks.
"The Financial Policy Committee's decision to remove the affordability stress test for mortgage applications is very welcome news for the sector. While we understand the importance of protecting borrowers from over-extending themselves, the 3% stress test on top of a lender's Standard Variable Rate in fact acted as a barrier to homeownership for many borrowers.
"Despite its withdrawal, good controls are still in place. Now, the affordability tests which lenders – quite reasonably – need to carry out before approving loans will be more in line with what borrowers can expect and afford to pay.
"Indeed, with the Help to Buy scheme coming to an end, this decision will also assist first time buyers, especially in London and the South-East, with stepping on to the housing ladder," she said.
Mark Harris, chief executive of mortgage broker SPF Private Clients, added his voice, saying that the scrapping of the affordability test "is not as reckless as it may sound", acknowledging concerns that the move could see a return to irresponsible lending.
"The loan-to-income framework remains, so there will still be some restrictions in place; it is not turning into a free-for-all on the lending front," he said.
"Lenders will also still use some form of testing but to their own choosing according to their risk appetite."
Paul Broadhead, head of mortgage and housing policy at the Building Societies Association (BSA), also welcomed the FPC's decision, saying it "is likely to help some more people get on the property ladder, including first-time buyers".
Read more: Latest planning applications data shows a decline in all figures
He said: "The requirement to stress test affordability remains front and centre of underwriting decisions, in line with market expectations of interest rate movements. This remains particularly important in the face of cost-of-living increases."
David Hannah, group chairman of Cornerstone Tax, also said it would make it easier for first-time buyers to enter the housing market despite the increase in prices.
However, he added: "I don't think it will change the way lenders provide mortgages and it is worth noting that this in itself could also further contribute to higher prices as it will cause increased levels of demand. The affordability test is only one part of the lending process, so it will be interesting to see whether anything will replace it and how it will come into the FCA."
Tanya Toumadj, CEO at fintech firm Mortgage Broker Tools, agreed that it was a positive move - at least for some borrowers.
She said: "Affordability is a hot topic and it's great that the Bank of England has acknowledged this with a change to its regulation. A more data driven approach to affordability will deliver more appropriate results and it may help some borrowers to achieve the loan size they need to buy the home they want. But, in the short term at least, it looks like the downward pressures on affordability are likely to outweigh this positive uplift."