We need to get an early start on the financial basics, says one director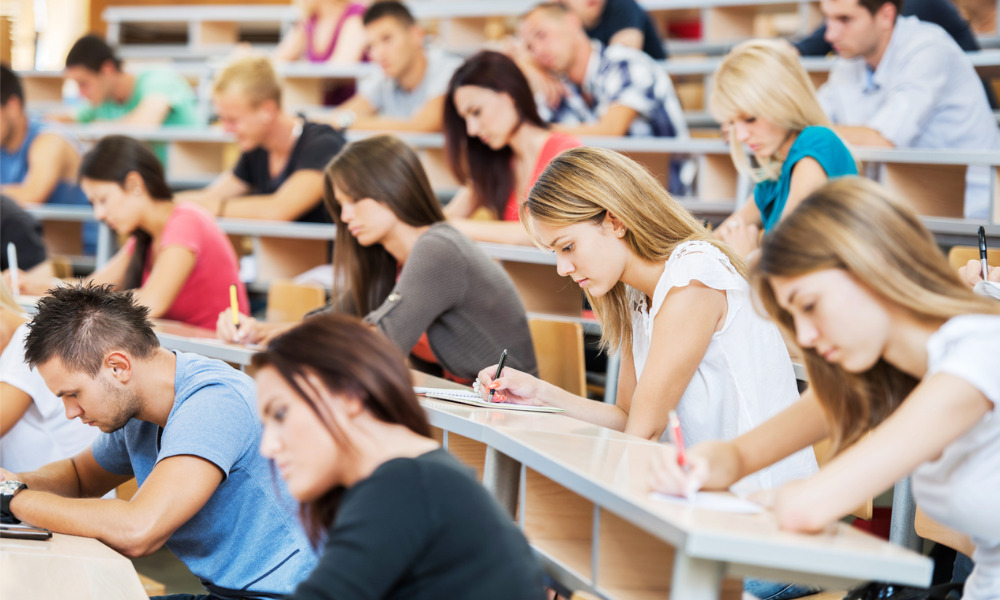 "Training people from scratch could be avoided if some level of financial education was taught in schools," according to Lyn Webb, director of Mortgage Saving Experts.
She explained that taking on 'new blood' requires a lengthy training period on average, however Webb said that this could be cut down if a base level of finance was taught as part of a standard education.
According to Webb, Mortgage Saving Experts has asked several local schools if they can offer informative assemblies, with the intention of broking an interest in finance among the next generation.
"When children leave school, they know nothing about day-to-day finances or mortgages, as a result we spend a long time with our first-time buyers," Webb said.
Read more: Primary school teachers want financial education in school curriculum
On top of financial knowledge helping people with decisions later on in life, Webb also said by teaching finance in schools she believes more people will take an interest in the sector and want to pursue it further - therefore helping to create the next generation of the financial industry.
Moving away from parental guidance
While there is a lot to be said for the 'bank of Mum and Dad' helping young people into their first homes, the 'brain of Mum and Dad' may not be offering them the ideal financial education.
"Parents are not always the best placed to give financial advice, which is why it is important this subject is taught, at least to some capacity, in schools," Webb said.
She explained that a parent may have always been employed – however, their child, who is asking for advice, may be self-employed and therefore the parent's knowledge from their own experiences will not correctly match up. In addition, banks will not reward an individual for choosing the same lender as a relative – so it is important they speak with an adviser who can pair them with the best lender based on their specific circumstances.
"You have to think of mortgage broking like ASOS rather than Zara, because a broker is able to offer a wide range, rather than a variety of products from one source," Webb said.
According to Webb, social media could be used as a tool to help educate the next generation and keep them up to date with hot industry topics.
Read next: Prospective FTBs face ever-increasing challenges
However, she explained that keeping track of big topics like the Bank of England upping the base rate to 1.25% last week is far simpler than using social media to teach potential borrowers about a self-employed mortgage application or limited company applications.
She added that brokers are able to access better deals through their connections with lenders, which borrowers would not be able to get if they went directly.
Bringing in young brokers
When it comes to securing the financial sector's next generation, it may be time to re-evaluate the qualifications currently available for brokers, Webb said.
"CeMAP has not changed in the last 20 years and once you have passed you are expected to simply begin your role as an adviser – however, this is not sufficient enough," Webb said.
As such, she explained that it is important to combine education with experience and added that this is something Mortgage Saving Experts is seeking to offer.
"We will soon be launching an academy which is intended to help improve the standard of education within the industry," Webb said.