"I liked the idea of working closely with people looking to purchase a property"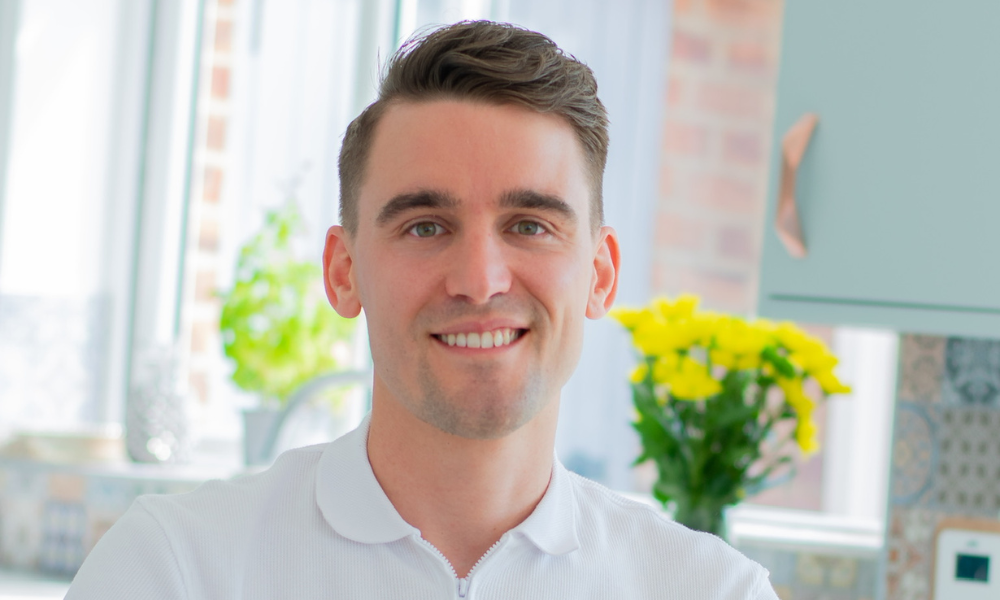 Having worked in many different customer service-based roles across various industries previously, Steve Humphrey became very interested in working in a regulated environment. He wanted to represent an industry with high standards, both for customer outcomes and for compliance. His research led him to financial services.
"I chose to advise on mortgages in particular, as I really liked the idea of working closely with people looking to purchase a property for the first time or even move home," Humphrey said. "The world of homebuying can be a complicated subject, with many different opinions and even a lot of contradicting information available. I knew I could make a difference."
Getting into the industry
While there were many great companies that supported new brokers in becoming CeMAP qualified, Humphrey made the decision to take care of it himself to increase his number of employment opportunities.
"While coming to the end of a two-year around-the-world sabbatical with my now-wife, I studied for CeMAP one, two, and three, and sat each exam within the first few weeks of my return to the UK," he recounted.
"I was very fortunate to start my career as a mortgage broker with a national, corporate estate agency business that offered high standards and a structured development and progression plan."
After six years of working in the firm, Humphrey felt it was time to apply all his learnings to a more independent approach. This is when The Mortgage Pod was created.
"Now, as an independent mortgage broker, I'm able to help and support more customers, in more unique situations, with access to a higher number of lenders than ever before, and a vastly broadened horizon of the mortgage and homebuying market," he said.
Motivations to continue as a broker
For Humphrey, there is nothing more fulfilling in his line of work than witnessing customers achieve their dreams of homeownership.
"Knowing that I played a part in making their homebuying goals a reality is incredibly rewarding," he shared. "As a mortgage broker, I have the privilege of assisting individuals and families buy their first homes or move to their next, and each success story is as amazing as the first.
"The customers I have the pleasure of dealing with tend to be highly motivated individuals. Not only are they driven and hardworking, but their determination to turn their homeownership dreams into reality is often inspiring. In the complex world of mortgages and home buying, there are times when market conditions are less than ideal, and witnessing the obstacles people overcome is genuinely rewarding."
Humphrey added that working as a mortgage broker was far more than just processing a transaction – it was about building trust, providing guidance, offering much needed support, and most importantly, it was about the relationships, many of which would last long term.
"Every time a client chooses The Mortgage Pod or myself to represent them, it's a genuine privilege," he remarked. "Knowing they have the confidence in me and my team to guide them throughout their homebuying journey definitely makes all the hard work and late nights worthwhile."
Humphrey recognises that the role of a mortgage broker comes with a lot of responsibility, including ensuring clients' mortgage debts are manageable, looking after their best interests, and ensuring they are suitably protected.
"The financial decisions involved in homeownership are significant and ensuring that any clients of The Mortgage Pod are well-informed and supported throughout the process is a responsibility I take very seriously," he stressed.
"My motivation to continue as a mortgage broker goes beyond it being just a job; it's a highly rewarding career that brings me genuine pleasure. The people I work with, their determination, hard work, and inspiring stories motivate me to keep moving forward.
"I am always grateful for the opportunity to be part of their homeownership journeys, to guide them, and even to celebrate with them the day they collect their keys!"
Looking to the future
The Mortgage Pod, established by Humphrey two years ago, has witnessed continuous growth and success. Humphrey is confident it is making a positive difference in its customers' mortgage and homebuying experiences.
"Our ambition is to further expand our team, currently four, all of which continue to provide our customers with an outstanding service," he said. "We have exciting plans to extend our operations further along the South Coast and continue to grow the business.
The primary focus would always be on the customer's journey, Humphrey assured.
"We are comfortable pushing boundaries of client expectations when it comes to customer service," he continued. "We constantly review and refine our processes, taking customer feedback on board, always ensuring a smooth, simple experience for our customers. As we grow, we will maintain our service levels and our commitment to going above and beyond to support the goals of our clients.
"I personally have no plans to stop assisting my existing clients and their family and friends, we remain very grateful for all recommendations and referrals, of course!"
Are you a mortgage broker who also has a story to tell? Leave a comment in the discussion box at the bottom of the page, and you might get your story featured here too.