Career change after financial crisis brought him back to the mortgage industry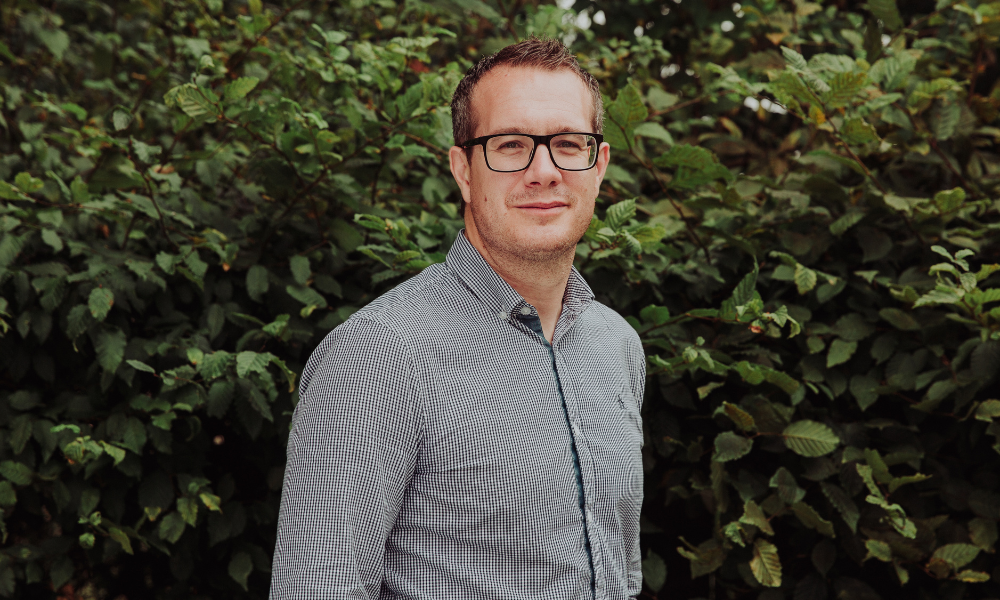 Gary Boakes (pictured), director and mortgage planning consultant at Verve Financial, was exposed to providing mortgage advice in his very first job after attending university. However, it was not until years later – when the effects of the 2008 global financial crisis called for a career shift – that he grabbed the opportunity to get proper training and eventually become a mortgage advisor. This is the story of how Boakes became a mortgage broker.
Getting into the industry
In his first job as an estate agent in Luton, Boakes had worked with a mortgage advisor in their shared office. That was when he found out he was great at selling the benefits of mortgage advice, regularly booking most appointments. He had an interest in the mortgage side of the business quite early on and did enquire of fellow estate agents about it.
But a move to Salisbury necessitated a career change for Boakes, and he fell into a recruitment job recruiting accountants in 2004.
"It wasn't until 2010, that I saw a position for a trainee mortgage advisor," he recalled. "The recruitment market had been challenging after the 2008 recession, and I felt it was the right time for a career change."
After qualifying with Connells, Boakes worked in its Salisbury office as a mortgage advisor. During his first year there, he created an opportunity for himself with a national builder; and after a meeting with the sales director, he was asked to be the recommended broker for one of their sites.
Soon after, it became every site for the builder's southern region, and at one point, Boakes was recommended to broke for about six sites. Sales managers who moved on, led him to new builders, allowing him to develop excellent connections in the new build area.
"I have a great background and enthusiasm working with builders and doing new build mortgages," he said. "I was given free rein with Connells to manage the relationship I had developed, meaning I no longer had to work in an office and quickly was promoted year on year, being a top 10 advisor in Connells for five years running."
Boakes met his wife, Michelle, who was also a mortgage broker at Connells in 2013. Michelle took the opportunity to go self-employed in 2016 as a mortgage broker looking to continue her studies into financial advice. At that point, Boakes had just been promoted to a board of management partner, which at the time was the highest level for mortgage advisor in the company.
"With no promotion targets to hit and with Michelle enjoying the freedom of being self-employed, I decided to join her in April 2017," Boakes shared. "After a few successful years, the company we were self-employed through closed the first week of COVID.
"With the market already in turmoil, we decided that this was the push to set up our own business, and we spent the next three months putting together Verve Financial – our mortgage and financial advice business. Three years on, we are still here."
Motivations to continue as a broker
"I truly love being a broker," Boakes stressed. "I've been very fortunate that with the new build area and Help to Build, I worked with a high majority of first-time buyers.
"I always treat people how I would like to be treated, I will ask lots of questions, challenge people's views, give my own advice, and answer any question no matter how silly they are – I like to encourage it. I want the customers to have a good experience with us."
We're delighted to announce that both Michelle and Gary have been included in VouchedFor's 2022 guide to the UK's Top Rated Advisers. Find out more in our new blog > https://t.co/MzCU47IVis #finance pic.twitter.com/CsPSMVc0G2

— verve-financial (@FinancialVerve) May 17, 2022
Boakes said the recommendations and referrals they received had helped them grow their business, and as such, they were clearly treating customers in the right way.
"It has also been lovely growing with these customers as they move homes, have families," he added. "We have some good friends that have also developed out of those initial mortgage appointments.
"This was also one of the reasons we don't charge a fee as we wanted everyone to have good advice regardless of their circumstances."
Looking to the future
Boakes pointed out that Verve Financial started as a mortgage business, so the plan is to grow the financial advice side of the business.
"We are fortunate as a business that Michelle is a chartered financial advisor, that has just got her SOLLA accreditation and some excellent extra areas she specialises in – later life care, financial coaching, and financial abuse," he said. "So, we really are a family-run business that can offer all aspects of advice."
Boakes added that to continue growing the mortgage advice business, the plan was to take on new advisors in the future.
"With the current market as it is, it has never been more important for people to seek a broker and get the right advice for them, and have a company that wants to put them at the heart of everything we do," he concluded.
Are you a mortgage broker who also has a story to tell? Leave a comment in the discussion box at the bottom of the page, and you might get your story featured here too.