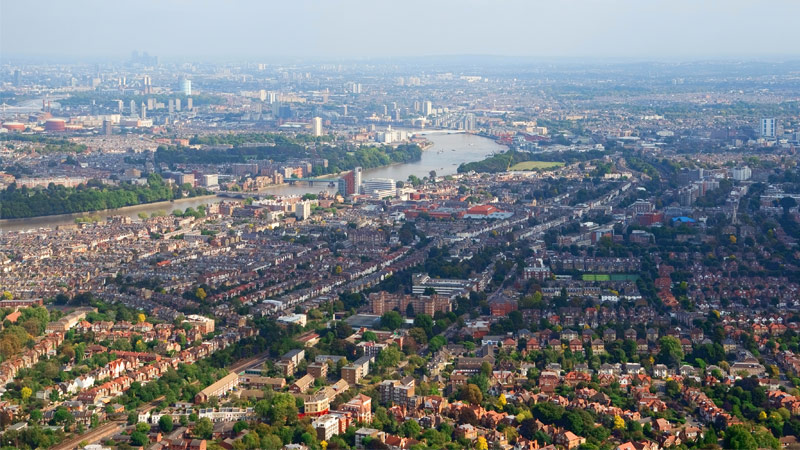 Robin Johnson is managing director of Kinleigh, Folkard and Hayward Professional Services
The latest figures from the Office for National Statistics revealed that UK average house prices rose 2.2% over the year to December 2019, up from 1.7% in November 2019.
Within those numbers was the London snapshot, which showed that London house prices jumped 2.3% over the year to December 2019, up from 0.4% in November 2019 and the fall in average prices of 1.2% seen in the year to October 2019.
If evidence were needed that confidence has come back to the property market, this would be it. Though, it should be said, December's figures relate to the value of properties whose sales completed in that month.
With the average sale taking between four and 12 weeks to complete, these numbers actually point to a much healthier market than many were claiming back in the early autumn.
The so-called Boris bounce in the market has been noticeable. There has been a widely reported significant rise in new buyer registrations and new properties coming to market for sale.
The effect of Mr Johnson's electoral win was almost instant, confirming that many homeowners were waiting to see whether the inability of Parliament to pass the Brexit bill would drag on for yet longer. Within days of the election activity in branches had palpably picked up, suggesting that this uptick in prices is likely to repeat in January and February's figures.
Analysis from the ONS suggested increased London house price growth may reflect a shift in the type of properties being sold, with more sales of very high value properties.
This is particularly relevant in London where there is large variation in property prices and a considerable number of very high value properties, sales of which would have the potential to affect average price growth. Its analysis showed that overall, around 27% of transactions in December 2019 were of properties over £900,000.
This is considerably higher than in October and November 2019 when, respectively, around 21% and 20% of transactions were of properties over £900,000, offering some evidence that there may be some compositional effect in the increase in house price growth in December 2019.
LIFE BLOOD
This is an interesting point, and one that some could argue shows that the health of London property rests on more than average price inflation.
Transactions are the life blood of a property market and if it is the case that more very high value homes changed hands, then the implication is that fewer or the same number of lower value properties did.
That has not been our experience at KFH however, and we sit in that part of the market which predominantly serves first-time buyers, professionals and families. I would argue that confidence is returning to the whole of the market and not just the super prime end. That said, more activity in the £5m+ market indicates that international confidence in the UK is also resilient and perhaps even rising.
London property has long been a safe haven for international money, with asset values rarely falling significantly and the city itself offering huge cultural cache.
Dithering politicians such as we have had for the best part of four years have, understandably, shaken the UK's international reputation as a country offering relative economic, social and political stability and freedom.
With the restoration of a significant parliamentary majority and a decisive government, those foundations remain intact, and a rise in the amount of money invested into super prime London property reflects that.
In mid February, home secretary Priti Patel announced a new points-based immigration system with the recently introduced Tier 1 talent visas a core part of that. According to the statement issued by government, the new single global system will treat EU and non-EU citizens equally.
It will give top priority to those with the highest skills and the greatest talents, including scientists, engineers and academics. The global talent scheme will also be opened up to EU citizens which will allow highly-skilled scientists and researchers to come to the UK without a job offer.
While the new system will not come fully into force until January 2021, it already serves to buoy the UK, and consequently London's international reputation and the appeal of investing in property here.