"Reforestation, done in the right way, has the capacity to provide a contribution that will outlive all of us"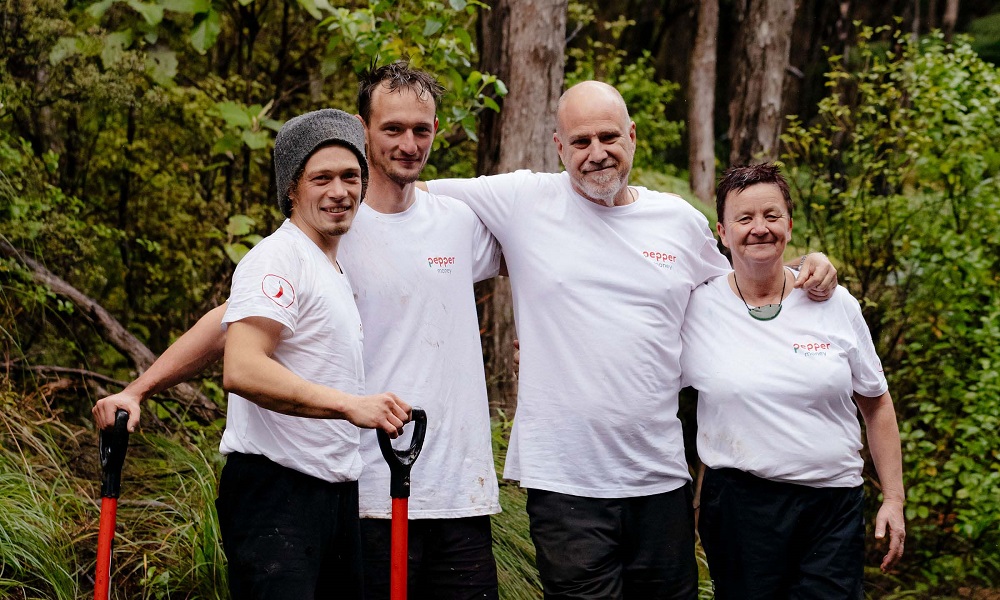 Pepper Money has kickstarted its 'Seed the Future' initiative in partnership with Trees That Count, a local charity which funds the planting of native trees throughout New Zealand.
The initiative aims to reforest New Zealand's native tree species throughout the country, and Pepper Money has made a commitment to plant 21 trees for every employee across New Zealand, Australia and the Philippines in partnership with local communities and experts.
The initiative involves restoring a range of native species, including the iconic Kauri, which was extensively logged throughout the 19th and 20th centuries for timber and is facing a battle with Kauri dieback disease across parts of the North Island. Conservation efforts are currently happening in one of its most affected areas - Aotea, Great Barrier Island, around 50 miles off the northern coast of New Zealand.
Pepper Money's involvement was first announced on the lender's 21st birthday, and marked two years since launching in the New Zealand market. CEO Mario Rehayem said that the initiative demonstrates its commitment to deliver "meaningful, practical and environmental change."
Read more: Pepper Money upgrades online lending platform
"We wanted to do something special that addresses an unmet need in our communities, and creates a legacy for our people, our customers, and our partners," Rehayem said.
"Reforesting this remote island with the giants that once dominated its landscape is a project the Pepper Money team are really proud to be a part of."
"We were looking for a local organisation that really cares about sustainable reforestation, and Trees That Count are a very community focussed organisation, with a 100% commitment to native trees," he explained.
"We also wanted the flexibility to support a specific project - which they are set up to do."
Rehayem noted that a "key gap" in the reforestation process was having enough seed stock to plant, and the initiative harvests wild seeds from the local environment to make sure that they are compatible with the conditions on the ground. The project is happening in stages, and the first 2021 trees have already been successfully planted, with seedlings for 2022 and 2023 planting commissioned.
The groundwork aims to have another 2000 Kauri trees planted in the forest over the next two years. Rehayem said Pepper Money had chosen this initiative to work on due to its longevity, and its lasting impact.
Read more: Pepper Money boasts solid first-half 2021 results
"We want to leave a legacy that will make a difference," Rehayem said.
"Reforestation, done in the right way – with local seed trees, local expertise – has the capacity to provide a contribution that will outlive all of us. That's pretty special. We chose to support a project in a place that lost a great deal of its trees as timber for housing. So there is a lovely connectivity to the project for us."
"Our local creative team went over and helped plant the first seedlings in July. Next year, our Pepper New Zealand team will also join in the planting initiative if travel restrictions allow it."
Pepper Money national sales manager, New Zealand Michelle Sargent added: "We are so proud of the progress and impact we have made so far in this project. We recognise Pepper Money has an important duty to operate our business responsibly and this initiative is our long-term commitment to making a positive difference to the communities where we work and live."
"Being able to restore our forests is an extraordinary mission, and vital for the environment of future generations."
Trees that Count is funded by Project Crimson, a conservation charity which has been championing native tree planting since 1990. It has funded and gifted over 750,000 trees so far, and has supported 745 planting projects.