Tech investment continues to drive efficiency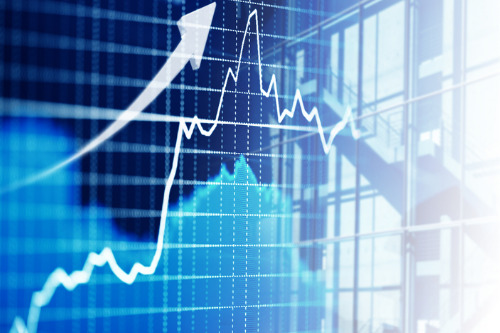 Non-bank lender Pepper Money has enjoyed a strong first half, boasting a statutory net profit (NPAT) of $56.0 million for the period that ended on June 30, up 41.1% on 1H 2020.
On a pro-forma basis, Pepper Money's NPAT was up 57.3% to $66.1 million, reflecting continued strong results.
Pepper Money's lending assets under management (AUM) also increased to $14.3 billion during the first half of 2021 (up 5.2% on 1H 2020), thanks to strong demand across all asset classes. In addition, its net interest margin (NIM) improved by 3bps to 2.59%, reflecting the increased scale of the Asset Finance business and ongoing improvements in the cost of funds.
Speaking of asset finance, the business hit several milestones during the first half of the year, with originations hitting a high of $0.9 billion, up 65.8% on 1H 2020. June was a standout month for the business, with originations peaking at $0.2 billion.
Meanwhile, the non-bank lender's mortgage originations were up 33.9% to $2.8 billion for the same period. Mortgage losses also fell by 4bps to 0.01% of AUM from 0.06%, excluding COVID-19 Management overlays, reflecting the asset quality of the portfolio.
Commenting on the 1H 2021 results, Pepper Money CEO Mario Rehayem said: "The result reflects Pepper's strong track record of delivering growth in our chosen segments via innovative lending solutions. The strength and depth of our extensive partner network have enabled us to respond to customer demand, delivering record originations across both mortgages and asset finance in 1H 2021.
"Our originations hit a milestone this half. We helped over 27,000 customers in the period either purchase or refinance a home, or secure asset finance, a record in our 21 years of business.
"Customers continue to choose Pepper for its service and real-life product offerings. Our purpose-built digital capabilities set us apart from other non-bank lenders enabling us to approve loans within industry-leading timeframes for a wider customer segment of the market."
Read more: Pepper Money Australia and New Zealand CEO on serving the market over 21 years
On funding, Pepper Money reported that it completed two Residential Mortgage Backed Securities (RMBS) transactions, raising over $1.5 billion and securing $0.7 billion in additional warehouse capacity for Prime Mortgages during the first half of 2021.
"It was pleasing to see strong demand in the capital markets. We had a record year in 2020 in terms of issuances and continue to see strong support for both our prime and non-conforming issuances," Rehayem said. "Our recent PRS30 deal, which priced on August 12, 2021, added a further $0.9 million to continue to fund future growth."
Rehayem also stated that Pepper Money's investment in technology continues to drive efficiency and scale this year, allowing it to operate on a business-as-usual basis despite the recent COVID-19 lockdowns.
"Our investment in digital technologies is improving customer and partner experience and delivering scale and efficiency, simplifying our processes," he said. "In mortgages, we continue the roll-out of our digital lead-generation tools, Pepper Product Select and Pepper Resolve, to our distribution partners."
Since its launch, Pepper Resolve has provided a lending solution to 3,042 customers.