Recent months have seen the fintech launch Finmo Pro at no monthly cost and introduce new industry-first product features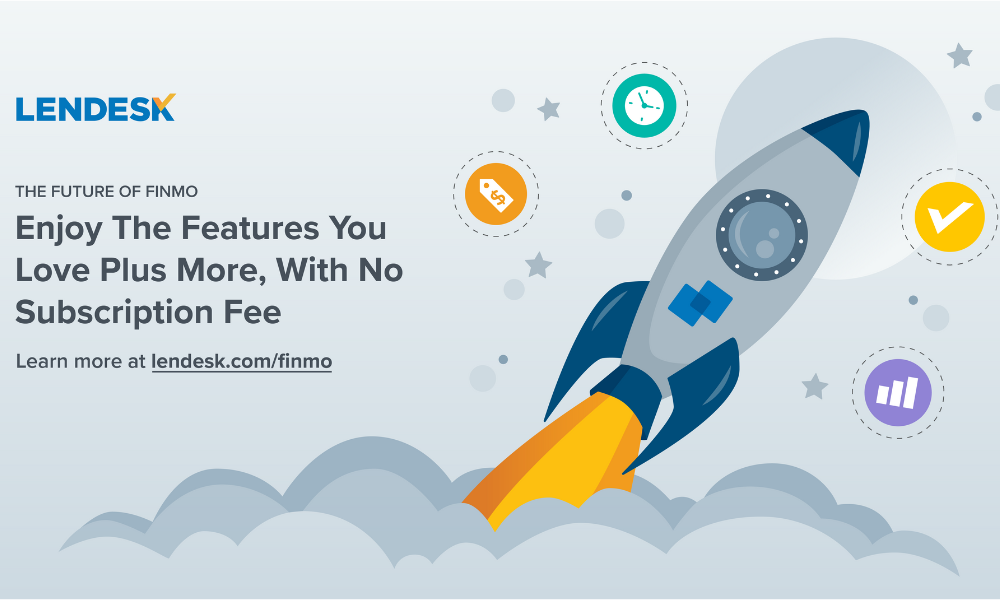 This article was produced in partnership with Lendesk
Fergal McAlinden of Canadian Mortgage Professional spoke with Greg Williamson, chief revenue officer of Lendesk, to discuss an eventful year for the company to date
It's been a "transformative" year to date for Lendesk, according to chief revenue officer Greg Williamson, with the leading fintech having recently closed out a historic – and eventful – third quarter.
After months of beta testing, Q3 saw Lendesk go live with Lender Connect, the direct-to-lender submission feature of Finmo that gives brokers access to a network of over 265 lenders. Williamson told Canadian Mortgage Professional that the launch was a significant development in the company's goal to radically streamline the mortgage process for brokers across the country.
"The feature allows brokers to fully realize a mortgage in minutes, running their entire deal through a single system," he said. "Not only is this faster, working the deal entirely in Finmo, but it's allowed us to bring some incredible features to market."
The launch of Lender Connect was marked by a giveaway that allowed brokers the opportunity to win a Tesla, with the winner – Matthew O'Neil of Axiom Mortgage Solutions – announced live at the inaugural Lendesk Connect Con event.
Nor is Lendesk resting on its laurels despite those milestone events this year. Williamson revealed that effective immediately, mortgage brokers would be able to sign up for Finmo and pay no subscription fees moving forward. With submissions made exclusively through Lender Connect, brokers have the opportunity to access even more features than before.
"The revenue that we earn from funded deals through Lender Connect allows us to offer Finmo to more people for free, and to invest in innovation, especially that which moves us closer to our imagined future of a mortgage in minutes," he said.
"It's not just about saving brokers money, although that's a win on its own. When brokers use Lender Connect, their whole deal flows through Finmo, and we're working on some incredible new features to leverage this."
Among those features is the inclusion of lender policies in Finmo. Williamson said that brokers are "constantly raving" about Lender Spotlight, a digital database with thousands of lender rates and policies. "It's known in the industry for its accuracy, and it should be," he said.
Earlier in 2021, an integration between Finmo and Lender Spotlight allowed users to receive lender recommendations in Lender Spotlight based on the criteria they input into their Finmo application. Now, Lendesk is taking that a step further by surfacing the thousands of lender policies that exist in Lender Spotlight, directly in Finmo.
That means that when working the deal in Finmo, users will be shown relevant lender policy information without having to navigate anywhere else. For instance, once a lender is selected in the application, that lender's policies will immediately pop up, with Finmo showcasing the relevant policies to the deal based on the lender chosen by the user.
Williamson also teased the company's Analytics and Reporting Dashboard release, a development that he said would give users cutting-edge insights and analysis on their business performance, with sales managers to gain never-before-seen deep insights into where opportunities for more coaching exist in their agents' respective businesses.
Further information on that is set to be revealed in the near future; for now, brokers can learn more about Finmo and try the platform out – including all its new features – at no monthly cost by visiting lendesk.com/finmo.
Greg Williamson is the chief revenue officer for Lendesk, a Canadian technology company that is modernizing the mortgage industry for mortgage professionals and lenders.