Lendesk's chief revenue officer on why competition remains critical to industry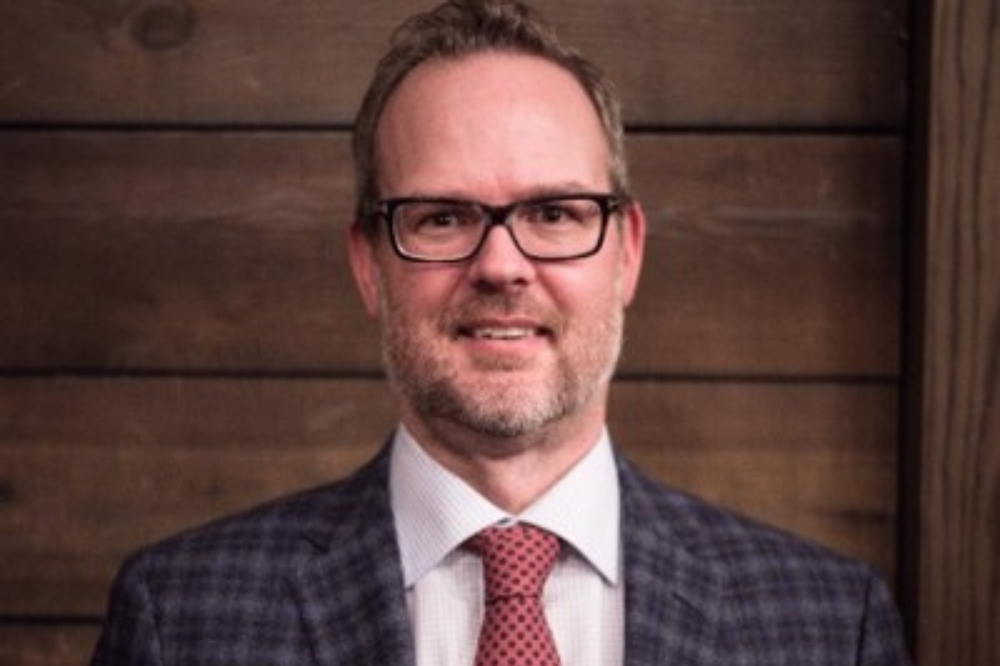 For Lendesk Technologies' Greg Williamson (pictured), two of the most integral aspects of business go hand in glove: competition and innovation.
The fintech company's chief revenue officer said the absence of either of these ingredients risks seriously hindering the progress and livelihood of any industry – and the mortgage sphere is no different.
"Innovation is the core of all business markets," he told Mortgage Broker News. "Whether it's a mortgage borrower, mortgage broker or a mortgage lender, everybody benefits from innovation.
"For years, the Canadian mortgage industry was slightly behind when it came to innovation. But when you're dealing with clients that are used to digital experiences like Uber and SkipTheDishes, those are the innovative experiences your clients expect, regardless of industry."
Competition, Williamson says, feeds innovation – and vice versa. "Without one of those components, the other suffers. More importantly – without healthy competition, then innovation really suffers. Why would I innovate if I've got the whole market?"
Williamson is steadfast in his belief that broker networks requiring their agents and brokers to use the network's own internal operating platform is the wrong step for the mortgage industry, and sends out a negative signal about healthy competition – or lack thereof – in the marketplace.
"The reason I got into business is that I take a calculated risk, but I enjoy the idea of building my business the way that I think is best," he said. "I shouldn't be told what to do. Competition supplies choice, and if you get rid of choice, you're essentially telling a broker-owner they don't have the right to run the business the way they want to."
Fresh from its acquisition of mortgage origination platform Finmo at the end of last year, Lendesk is on the crest of a wave – and eager to push ahead with its own innovative products and ideas. For Williamson, one of its most revolutionary offerings is the Smart Document feature, allowing a system to analyze a customer's application and identify what documents are required as soon as that customer presses "Submit."
"We remain the only company that has that," Williamson said. "Mortgage brokers love that feature, because the customer is essentially submitting the application, consenting to a credit check and submitting their core documents before the mortgage broker rolls up their sleeves to start working on the deal."
The feature is indispensable, Williamson emphasized, not only because it saves brokers time. "More importantly, it's also a sales advantage," he said. "The more information I have as a salesperson, the more leverage I have when I'm trying to sell my product to the end consumer."
With Lender Spotlight, meanwhile, Lendesk offers brokers the ability to immediately identify the lenders that are most likely to do a deal on a specific application, as well as listing those lenders' rates. "It effectively lets mortgage brokers speed up the search for the most ideal lenders," Williamson said.
"Lendesk is moving forward and winning customers via innovation; we're not trying to win customers in any other way. We just want competition in the market so that we can be encouraged to innovate, and people use our products because it helps them.
"It all comes down to the broker, and supporting the broker to give them what they need. We live in a world where the average homebuyer is very used to digital experiences in their everyday lives; the mortgage industry needs to innovate just to keep up with the expectations of clients."
Unsurprisingly, given its stratospheric rise, Lendesk is buoyant about its future prospects – and proud of its ever-expanding lender network. "We have over 242 lenders that we are connected directly to in the marketplace," Williamson said. "I would argue that we have the largest, most diverse amount of lenders, because we have a significant amount of mortgage investment corps and private lenders that we connect directly to."
That increased level of competition and choice that Lendesk brings to the market, Williamson said, is a development that's provided a boost to the mortgage industry. "We've basically spent most of the last 20 years or more with one choice in the marketplace as a mortgage broker to submit my deal to lenders," he said. "Now that there's viably three choices that can do submission directly to lenders, that's better for the market."
In light of that increased competition, then, Williamson said that the prospect of networks restricting their franchisees' ability to choose their own platform would be a particularly unwelcome development.
"It's really disruptive to businesses who have made investments," he said. "That's one problem. And the second, more obvious problem is that it sends the message that [those companies] are not really franchisees or independent owners that broker networks help to support – they're really more like employees, who are told what to do."
Most significantly, he added, such a move risked discouraging and disincentivizing competitiveness in the industry. "If companies aren't competing, then they're not driven to make their products better," he said. "And when they make their product better, it's better for the end user.
"We believe in that very strongly."