Broker owners on why the platform has been the right choice for their business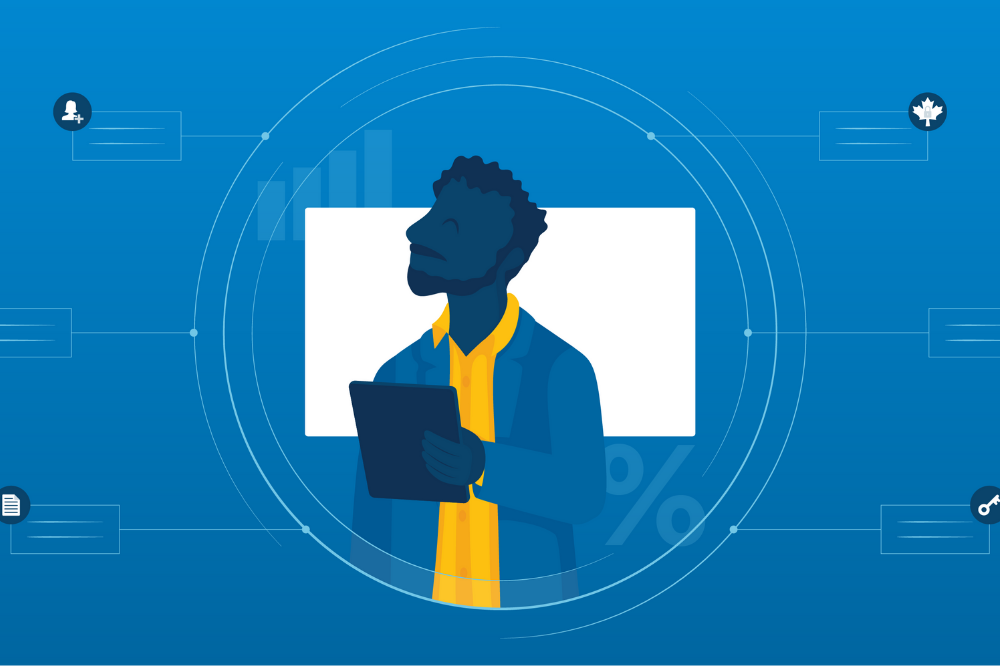 The issue of competition in the Canadian mortgage industry, and particularly its technology sector, is a pressing one.
The ability to choose – in any area of business, but particularly in brokerages' selection of the technology platforms they use – is viewed by many as one of the most fundamental elements of a successful and thriving industry.
Lendesk Technologies' chief revenue officer Greg Williamson told Mortgage Broker News that giving brokerages full independence over their choice of platform should be a no-brainer – and that broker owners should pry a little more beyond the reasons they're given for being unable to choose.
"Having choice in the way you run your business is paramount to why you became an independent businessperson in the first place," he said. "If networks aren't letting you have choice, you've got to ask 'why not?' Also bear in mind that the reason you're given may not be the full truth."
Williamson urged broker owners to "dig a little deeper" to see if there were other factors affecting the decision to reduce choice of technology platforms. "The simple answer you're given may not actually be the right one," he said, "so don't take things for granted."
Those sentiments were echoed by Paul Stevenson, broker owner at Referral Mortgages, who warned that refusing to give brokerages freedom in deciding their choice of technology platform was a denial of a core principle of the business.
Read more: Lendesk's chief revenue officer on why competition remains critical to the mortgage industry
"The nature of mortgage brokering is competition and choice," he said. "I left a banking role because of the lack of choice there; my title was advisor, but I felt like I wasn't advising at all – I was just pushing the bank's products. Now, I can provide my clients with exceptional services by giving them all of their options and allowing them to make a choice.
"That's the heartbeat of what being a broker is, and the same applies to all of the agents within our brokerage. I want to give them the choice of how to work best."
Increased competition in the industry's technology space, Stevenson said, would help drive innovation and push companies to continually improve their products. "Any time you have a monopoly, it hurts the user and the customer service level drops."
The idea of obligating agents to use a certain platform, Stevenson said, was "incredibly restrictive," and a rejection of the entrepreneurial mindset of many mortgage professionals. "We're supporting a number of small businesses, and we want to be able to give them the best tools to run their business," he said. "If you're not giving them a choice, it could easily affect the profitability and efficiency of these agents."
Tristan Kirk, managing partner at Citadel Mortgages, agreed that encouraging choice was critical to the future success of brokers. "There is zero benefit to not having choice – it doesn't benefit the broker or the client," he said.
"Clients need to know that we have the full spectrum of options at our fingertips that would allow for their optimal homebuying experience. Without competition and choice, we risk losing that."
Both Stevenson and Kirk are enthusiastic proponents of the Finmo platform, with Stevenson noting that one of Referral Mortgages' strongest selling points to prospective agents is that it offers Finmo Pro. "Agents always lift their eyebrows when they see Finmo in action; it's an amazing piece of software," he said. "The response from Finmo has been exceptional: it's receptive to adaptation, pivoting with the market and as needs change with agents."
Kirk said that his agents have full freedom to choose their technology platform – and all have opted for Finmo. "That choice is based on how easy it is to set up, and how easy it is for their clients," he said. "One of their favourite features is the Lender Spotlight integration, which allows them to find products specific to their application quickly and easily – and they don't have to spend time searching for different lenders that can do their deal."
Read more: A look inside Lendesk's acquisition of Finmo
Another of its unique selling points, Kirk said, was Smart Docs – a feature that he said allowed agents to save a lot of time in their daily routine. "Once you set it up in Finmo, it's there for every client," he said. "Our agents love it."
There's more good news for Finmo users on that front, with Williamson saying that further enhancements to the platform are imminent. "We've thought up some truly innovative ways that brokers can provide ongoing value and interesting information to their customers – so stay tuned for that," he said.
Among those developments, he noted, was a way for brokers to send their customers valuable information about their circumstances that avoided the blandness of templated emails.
"Brokers, and owners in particular, also want very robust analytics," he said. "The reason they want analytics is not only so they can see their numbers – it's also so that they can see where they need to work on their business, and which parts of their business could improve to keep up with the marketplace."
On that point, Williamson said, the company was building a dashboard and analytics area for brokers to gain actionable insights into their business and the areas where they needed to improve.
That constant commitment to innovation on Lendesk's part, Kirk said, was one of the key reasons that his brokerage is an avid user of its products – and why other brokerages should have the option to get on board with its cutting-edge technology.
"Choice is very important," he said. "At the end of the day, we've chosen Finmo, as we feel it's the best mortgage application platform available."