Challenges for specific asset classes will see possibilities elsewhere, according to veteran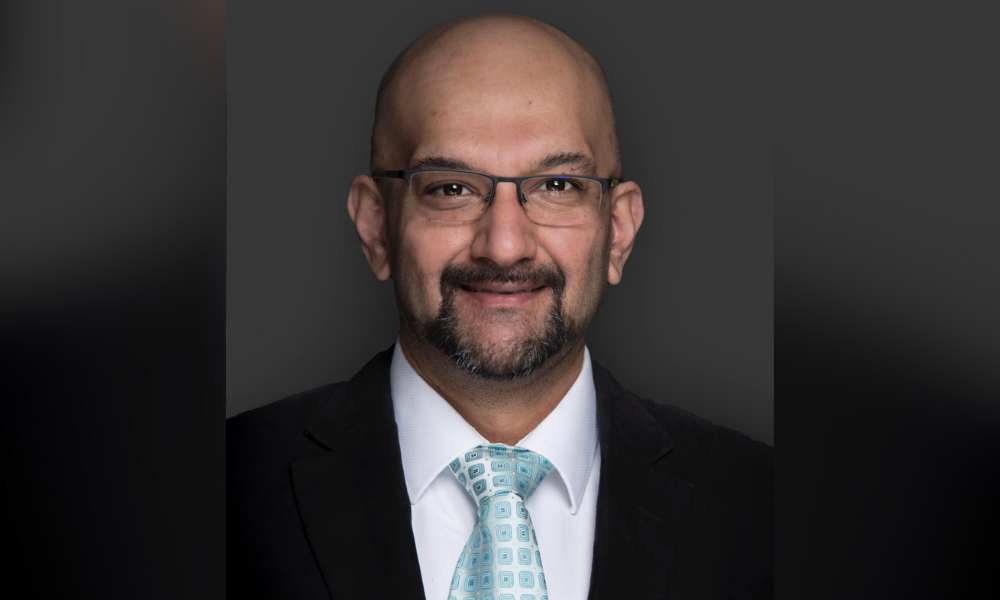 With the COVID-19 pandemic nearing the second anniversary of its arrival in Canada, recent weeks have demonstrated its continuing ability to cause significant disruption in the country's economy.
As the Omicron variant surges, provinces across the country have introduced new restrictions aimed at curbing its spread, with many of those impacting a hospitality sector that has struggled since the onset of the pandemic in March 2020.
Mortgage professionals in the commercial sphere will no doubt view those developments as a blow to the prospect of a recovery for hospitality this year – although one broker in the sector pointed to strong opportunities for other asset classes in 2022.
Jason Sohl (pictured top), an Ontario-based broker at Verico Fair Mortgage Solutions with ample experience in commercial and alternative lending, told Canadian Mortgage Professional that the multi-residential space was one to watch in the next 12 months, offering a solid option for Canadians whose finances are adversely affected by the continuing difficulties of the pandemic.
"Multi-residential and mixed-use properties such as store fronts and residential units combined will continue to expand," he said. "With the pandemic still in motion, there are backlogs of business and employment loss to consider from when it began.
"Since [Ontario] has now entered into a modified lockdown which mimics the previous one, additional business and employment losses and restrictions will come into play. This could potentially open up the multi-res segment as consumers and families seek lower housing costs."
That Ontario lockdown has seen retail settings – including shopping malls – reduced to a 50% capacity limit, with indoor dining at restaurants and bars closed and indoor concert venues, cinemas and theatres also shut down.
Those measures are scheduled to last until January 26, although the provincial government noted that it was closely monitoring trends in public health and health system indicators before lifting any restrictions.
Sohl also said that industrial assets could post a strong 2022, particularly with e-commerce and warehousing having grown at a rapid pace since the beginning of the pandemic.
Indeed, performances across various asset classes could be just as uneven as last year if the pandemic continues on its current path, with tighter lending requirements also likely to come into play as lenders weigh up the comparative risk posed by specific areas.
"Lending practices will become stricter based on the different industry types and how the pandemic has affected these industries," Sohl said. "Opportunity for specialty asset classes will present itself, while others may face additional downsizing or closures because businesses have suffered."
Shifting lender requirements would continue a trend that was already apparent in 2021, with the unpredictability of the pandemic and emergence of new variants contributing to an environment that was as turbulent and ever-changing as the year that preceded it.
"Although 2021 was an aggressively busy year for business, the transactions became more complex and time-consuming in nature given the circumstances," Sohl pointed out. "Lender requirements were constantly changing as they are today.
"As the government also evolved with changes came a surge of inquiries across all communication lines with how these changes impacted them. As real estate values increased, those same policies became stricter. These variables can't be seen in isolation – they all tie in together with the pandemic."
Read next: What will the mortgage market look like in 2022?
That volatility is something that brokers should keep in mind about the landscape of the commercial space, Sohl said, with a firm understanding of the rapid changes taking place and how they impact lenders and clients essential in the pandemic era.
If that means asking for help or guidance, he added, so be it – with every mortgage professional worth their salt recognizing the value of advice and input from other members of the same industry.
It's also essential to recognize that many clients have been significantly affected by ongoing struggles as a result of the pandemic, whether that be a job loss or financial uncertainty ahead.
"In light of the evolving pandemic, and the constant changes to government guidance and rules on the matter, it's prudent to understand that lending across the board, regardless of asset or product type, will be affected," he said.
"People are affected, which drives everything we do. Being compassionate during these times for our consumers and business partners alike is crucial."