CMP sat down with a prominent CEO to discuss what's in store for the industry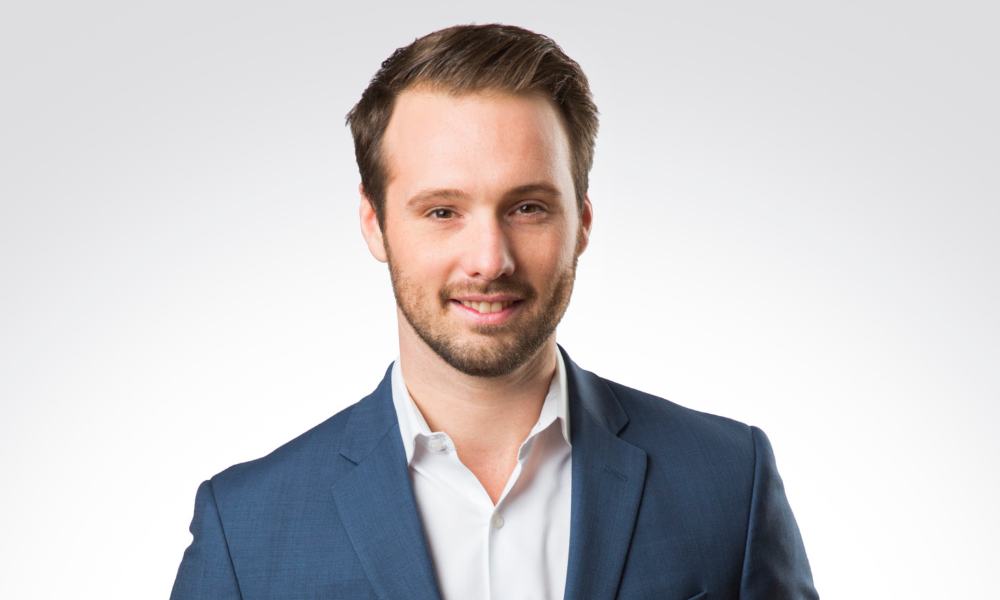 To say that 2021 was a rollercoaster year for Canada's mortgage market would be putting it mildly.
As the COVID-19 pandemic continued to surge across the country, demand for housing scaled new heights in the first half of the year and remained at historic levels even despite cooling off after the summer.
The pandemic-era boom in house prices showed little signs of slowing, with statistics released in December by the Canadian Real Estate Association (CREA) revealing a 19.6% year-over-year increase in the national sale price in November compared with the same month in 2020.
Meanwhile, regulators responded to that hyperactive market by introducing a stricter qualifying rate for both insured and uninsured mortgages, hiking the stress test rate to the higher figure between 5.25% and the contract rate plus 2%.
Could a similarly dramatic year for the mortgage industry be in store in 2022?
Bank of Canada rate hikes on the way
Much attention has focused in recent weeks on the Bank of Canada's announcement that it's set to begin increasing its benchmark rate this year, a potentially significant development for the country's housing and mortgage markets.
Still, mortgage professionals shouldn't anticipate anything dramatic on that front in 2022, according to RateHub.ca co-founder and CanWise Financial president James Laird (pictured top) – particularly with concern over the Omicron variant of COVID-19 remaining strong.
Laird told Canadian Mortgage Professional that he envisaged an overall overnight rate hike of between 0.5% and 1% by the Bank in the next 12 months, with the first to arrive in the second quarter of the year before one to three further increases by the end of the year.
"My prediction is more moderate than what other people have been predicting, and that's because of the ongoing pandemic," he said. "[The Bank] has a challenging situation in balancing the need for financial stimulus and controlling inflation during the pandemic.
Read next: What will the mortgage market look like in 2022?
"That's why even though the pandemic continues, and by some measures is worse than it's ever been, I still think we will see rate increases this year."
A higher qualifying rate?
Further movement by regulators on the stress test qualifying rate in 2022 is unlikely, Laird said, with posted five-year fixed rates from Canada's leading banks likely to mean that its current "floor" will rise regardless of regulatory action.
"What I expect as rates tick up a little bit [is that] the formula which creates the stress test will [lead to] a stress test higher than 5.25% by the end of the year – around 5.75%, or something like that," he said.
First-time buyers and a helping hand
Of course, one of the most prominent trends to impact the mortgage market in recent years continued in 2021, with prospective first-time homebuyers facing further hurdles in their efforts to get on the property ladder.
With little indication of improved fortunes for new entrants to the market in 2022, Laird said that the growing influence of the so-called "Bank of Mom and Dad" was likely to continue as millennials turn to their parents for assistance in the homebuying process.
"Prices are at an all-time high and will continue to go up. Rates will pick up a little bit," he said. "Just like the years before, it's going to be a very challenging year to enter the market."
Read next: Fixed vs variable rates – what direction will debate take in 2022?
Gifted payments in the mortgage process had become particularly prevalent, he said, because of the fact that the minimum down payment for houses valued at over $1 million is 20%, representing a steep figure of over $200,000 for new buyers to grapple with.
"What we often see from Mom and Dad is that they'll give you what you need to hit the minimum down payment – but that's becoming a bigger and bigger number."
A continuing urban exodus?
The growing unaffordability of housing in some of Canada's hottest markets, coupled with the advent of work-from-home arrangements during the pandemic, saw many Canadians choose to up sticks and move away from urban centres.
That's a trend that could continue, particularly with the spread of the Omicron variant having led many companies to stall plans to return to the workplace.
"There are tonnes of cities where homes are much more affordable," Laird said. "With remote work getting more and more locked in as the pandemic continues, I think more Canadians will see that they could buy a place in a smaller town for $700,000 and work remotely.
"So as prices in Toronto and Vancouver continue to accelerate, you'd expect to see that trend where smaller markets will become more attractive for people in their 20s as they settle down and try to start a family."