Oriana Financial broker on what direction things are likely to take now the new year has arrived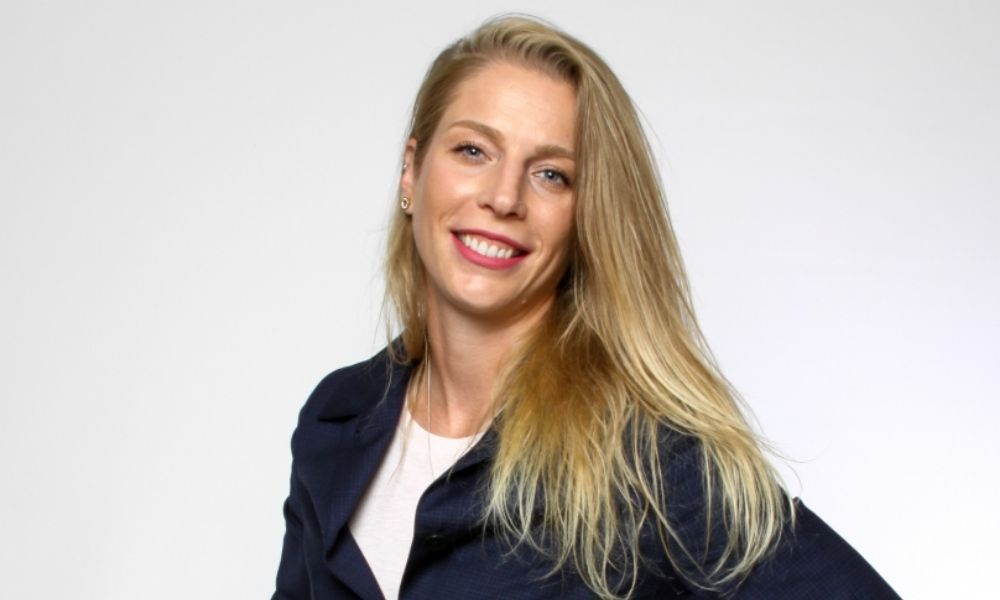 Mortgage professionals across Canada will be closely watching the housing market in the opening weeks of 2022 to see whether a repeat of the red-hot activity from early last year could be in the offing once more.
While the market has certainly heated up in recent weeks, perhaps as a consequence of impending interest rate hikes, that's not expected to last for a significant amount of time, according to a recent report from RBC Economics.
Still, there appears to be little chance of a prolonged or dramatic slowdown, with activity expected to tick along at a busy pace for the mortgage industry, an Ontario-based broker told Canadian Mortgage Professional.
Natalia Jackson (pictured top), a broker with Oriana Financial located in Guelph but servicing clients across the Greater Toronto Area (GTA), said that she anticipated a return to some degree of normality in the mortgage market in 2022 – but that it would still see plenty of opportunity for brokers.
"We might see a little bit more of a normal, hot spring market – not a scalding hot one where you've got bidding wars and houses going for $300,000 over asking," she said.
"I've been talking to a lot of realtors that are getting ready for a hot spring market, meaning they've got a lot of inventory to put on the market in the spring."
Read next: What will happen to mortgage brokers in 2022?
With no end in sight to the COVID-19 pandemic, and Omicron cases currently surging across the country, it appears likely that the virtual interactions that have taken place since March last year will remain top of mind for mortgage professionals and their clients in 2022.
Jackson noted that she had conducted about 95% of her business virtually in 2021, saying that the development had been a consequence as much of evolving client preferences as the realities of the ongoing global pandemic – although nothing could ultimately replace the guiding hand of a mortgage professional.
"The human component is very important for the mortgage transaction – not [just] the relationship with the client, but to make sure that you pick the best mortgage products for the client's needs," she said.
"But people like instant gratification – to go on their phone, sign the document on the cell phone and then continue with their dinner. It's a really fast-paced, technologically advanced era, and I need to see my clients virtually or they might just go on an app and finish their mortgage that way."
Dealing with a majority of clients virtually rather than in person has had the added advantage during the pandemic of helping mortgage professionals handle the higher volume that's gone hand in hand with a hyperactive housing market.
Jackson, who said that her productivity had increased "drastically" since the advent of work-from-home solutions, has big plans in the works for 2022, with an increased focus on the Natalia Jackson Mortgages brand and the addition of new staff and agents set to take place this year.
Read next: How one firm is serving clients without impacting its hours of operation
That expansion is also likely to see the opening of a new office space in the Guelph area, a move that Jackson said would be welcome news for the still-sizeable number of her clients who would prefer to conduct their mortgage business via face-to-face, in-person meetings.
Having achieved her success to date almost wholly based on referrals, Jackson said that a key priority in 2022 is advertising and marketing, while mentoring new agents as part of her brand's planned expansion is another prospect she's eagerly anticipating.
"I'm looking at building the brand with training and mentoring some mortgage agents," she said. "I love mentoring and managing and I think that's been missing a little bit in my life."
That growth will be carried out under the Oriana Financial banner, with Jackson – whose experience in sales includes a stint with Rogers Communications – saying that she had gone through a rigorous interviewing process with multiple brokerages before ultimately settling on Oriana back in 2016.
Since then, the match has proven a strong one, with Jackson paying tribute to the backing provided by the brokerage throughout her rapid rise in the mortgage industry over the past five years.
"They've been a great support ever since," she said, "and I don't think I'd be where I am today without Oriana Financial."