The Atlantic Canada-based lender has drawn on strong experience and industry connections in its first months in operation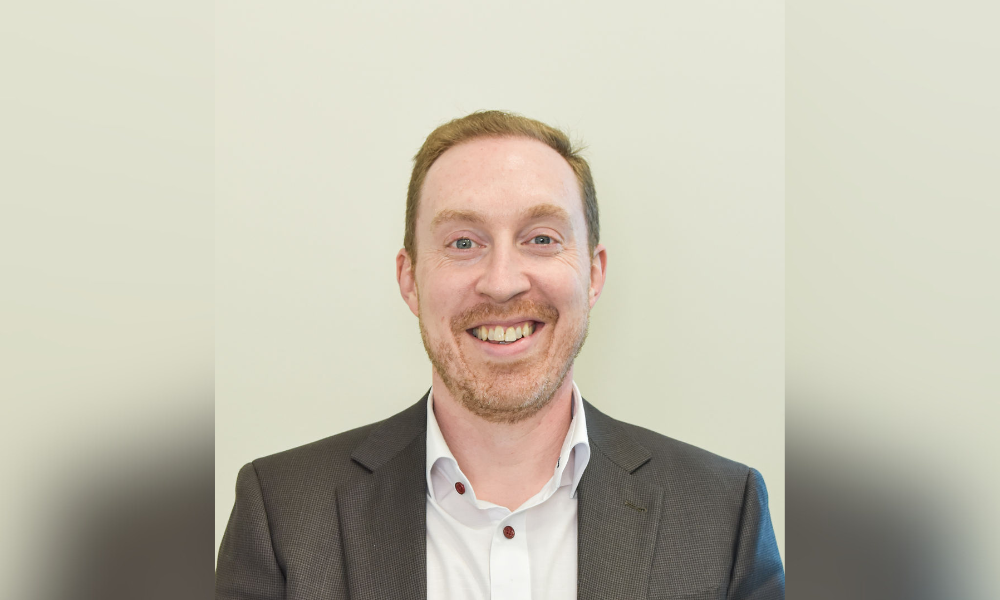 An established industry track record is usually an invaluable asset when launching a new company in the lending space – and for Keystone Capital Group president Ryan MacNeil (pictured), the ability to draw upon existing relationships and experience has proven a key reason behind the early success of his new venture.
The Atlantic-based private lender, which currently operates in Nova Scotia, New Brunswick, Newfoundland, and Prince Edward Island, opened its doors this year with MacNeil, a seven-year stalwart of the private space, finding the prospect of starting his own firm an appealing one.
"One thing I knew for certain is that I wanted to stay in this industry and just kind of give it a crack on my own," he told Canadian Mortgage Professional, "and get to deal with amazing broker partners out here in Atlantic Canada that helped me when I first started in the business seven years ago.
"That's one thing I'm super passionate about – building on current relationships, building strong and new relationships, and really educating broker partners on the private and alt spaces in general."
#BreakingNews: Canadian homeowners may face significant payment increases when renewing their mortgages unless interest rates decrease in the coming years, warns a Royal Bank of Canada report.https://t.co/DpvJ6Zat1M#MortgageIndustry #InterestRates #MortgageRates #Mortgage

— Canadian Mortgage Professional Magazine (@CMPmagazine) October 30, 2023
Challenges and opportunities in current private lending market
While the current real estate market may be fraught with uncertainty and volatility, MacNeil said he and his team viewed today's landscape as one that needed the presence of committed, experienced lenders to provide solutions to borrowers facing challenging times.
"We looked at it as a major opportunity to come into the market, specifically with our local market experience here in the Atlantic," he said. "It seemed like a great time. Historically, we've seen in times of turmoil in the market, that tends to bring more attention to the alternative side.
"But that's been a steady trend for 10 years, and especially in the last four or five years, the market share for alternative mortgages has gone way up. And I personally suspect this will continue for several more years… just with the way rates are and how difficult it is to qualify with traditional lenders, there's going to be a continued need for alternative and private loans."
Keystone's tailored options cater to a host of different borrower types, MacNeil said, with flexible products for a range of scenarios. A key target market for the company is real estate investors, whether for fix-and-flips or building real estate portfolios and helping leverage equity to finalize purchases.
Self-employed individuals, a growing segment of the private market, are another customer type that's increasingly turning to Keystone, while bridge loans and quick closes remain a prominent source of business with the company offering open terms on both loan types.
In an increasingly saturated private market, MacNeil emphasized the importance of lenders having a quick turnaround time and being able to address broker queries and submissions at pace.
"Our core values are speed and service," he said. "A lot of lenders talk about it, but we live and breathe it every day as part of our culture. The other things are flexibility in our products and listening to stories and trying to tailor a solution towards that.
"Personally for us, it's continuous learning – in general, learning from broker partners, learning from other lenders, so that we can continue to evolve as a brand and a lender in a market that's constantly changing."
Exit strategy remaining top of mind for private lenders
Unsurprisingly, a sound exit strategy for the consumer is of paramount importance for Keystone, particularly in the current market. If they're able to offer several different exit strategies, all the better.
"At the end of the day, we want our clients to be successful and transitioning out of the loan in the shortest possible timeframe," MacNeil explained. "So that [might] means exit one is to refinance at a bank lender, and then exit two if that fails is the B lender or the credit union, depending on what market it's in.
"Maybe there's even exit three or four – selling the property. So that's a key focus for Keystone, having a sound exit strategy."
MacNeil said the private market should be an attractive prospect in the current climate for real estate investors, particularly with prime rates having increased substantially in recent years while private rates rose at a milder pace.
"When you look at principal plus interest on a standard traditional loan versus an interest-only loan from a cash flow perspective, that monthly payment is very similar – and real estate investors ted to prefer the flexibility of the private loan," he said.
Ultimately, MacNeil believes the company is set in good stead by its team's extensive experience in the private space, coupled with its commitment to getting an answer for brokers and agents as quickly as possible.
"We've got an experienced track record, and we like to turn inquiries around on the same day that they're submitted," he said. "We don't want to keep our broker partners waiting, whether it's a yes or a no.
"I'm more than happy to go into more depth with brokers as well. I think the education thing is just critical, because the share continues to increase in alternative. And that's likely not going to change for the foreseeable future here."