Still, many lenders are taking a more conservative approach than before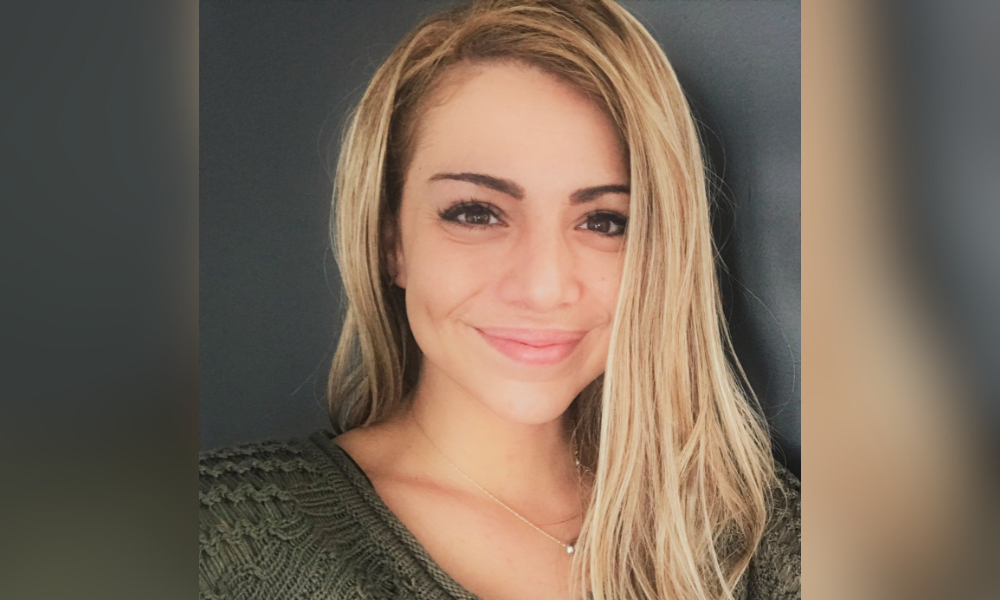 Canadian borrowers are increasingly gravitating towards shorter-term fixed-rate mortgages in the current market – and continuing challenges in qualifying for a conventional mortgage are pushing many towards the alternative space.
That's according to Canada Mortgage and Housing Corporation (CMHC), whose latest residential mortgage industry report, released on Thursday, showed how borrowers are continuing to adjust to the higher-interest-rate environment of the past year.
The national housing agency's senior specialist, housing research Tania Bourassa-Ochoa (pictured), who authored the report alongside Daniel Desjardins and Seamus Benwell, told Canadian Mortgage Professional that the shift towards shorter-term arrangements showed many borrowers believe rates will soon be on the way back down.
While borrowers usually choose a five-year option on the fixed rate, current preferences are geared towards one-, two-, or three-year arrangements, Bourassa-Ochoa said. "This is really telling us that there's an expectation that interest rates will be decreasing down the road and that they don't want to be locked in a mortgage for five years at a higher rate."
Five-year fixed-rate mortgages now account for less than 15% of new mortgages, according to the report, with variable-rate mortgages – which surged in popularity during the low-rate environment of the COVID-19 pandemic – plummeting to less than 20% of new mortgages by the beginning of this year.
How popular are alternative lending options among Canadian mortgage holders?
Non-banking lending saw something of a surge in 2022, with mortgage activity in that space accelerating until Q3 and matching the pace of the banking sector's mortgage growth, CMHC said.
The fact that it's increasingly difficult to qualify for a mortgage with conventional lenders means many Canadians are continuing to turn toward the alternative space for their financing needs.
"Lenders are also adjusting in their own way to these higher interest rates, so we are seeing that they are being a little bit more adverse in their lending, a little bit more conservative," Bourassa-Ochoa said. "So couple that with higher interest rates, with mortgage regulations that have been in place… at the end of the day, it's making it harder for borrowers to meet the new lender criteria."
Our Senior Specialist of #Housing Research Tania Bourassa-Ochoa discusses trends in the residential #mortgage industry and Canada's rising mortgage #debt.

Watch the full conversation here: https://t.co/UcVayi45Tu pic.twitter.com/p6RSaGiqk0

— CMHC (@CMHC_ca) May 25, 2023
Share of Canadians renewing in the alternative space continues to grow
While alternative options are often viewed as a short-term solution before moving into the conventional space, the challenges of obtaining a mortgage with a traditional lender also mean a growing number of borrowers are having to renew in the alternative sector.
The share of mortgages renewed with the same or another alternative lender hit 35% by 2022's final quarter, up from 28% at the beginning of the year.
That could create stress for some of those Canadians who find themselves paying higher rates in the alternative space for a longer period, Bourassa-Ochoa said, especially those with existing financial problems.
"This is showing us and telling us that that could bring some potential affordability issues for some of the borrowers that are already under financial pressure," she said. "It's noteworthy because there's a lot of demand that is going into this alternative lending space, a lot of demand from renewals that is also contributing to this increase in demand."
Alternative lenders are also taking a more conservative approach in the current climate amid shifting investor appetite and a volatile economic outlook, according to the report.
Investors in the alternative lending segment could be considering other high-return investments that aren't as exposed to the unpredictable national housing market.
That may also have negative repercussions for borrowers who have no choice but to renew in the alternative space, Bourassa-Ochoa noted, but may find themselves unable to do so.
"There's a finite amount of capital in the industry," she said. "So if I'm a borrower in the alternative lending space and I want to renew my mortgage in this space, it doesn't mean that I'll be able to do so as well.
"So I think it's important to note that this is also something worth monitoring in the short term because this may put, again, some upward pressure on these borrowers."
Make sure to get all the latest news to your inbox on Canada's mortgage and housing markets by signing up for our free daily newsletter here.