The winners of the most prestigious awards in the Canadian mortgage industry have been revealed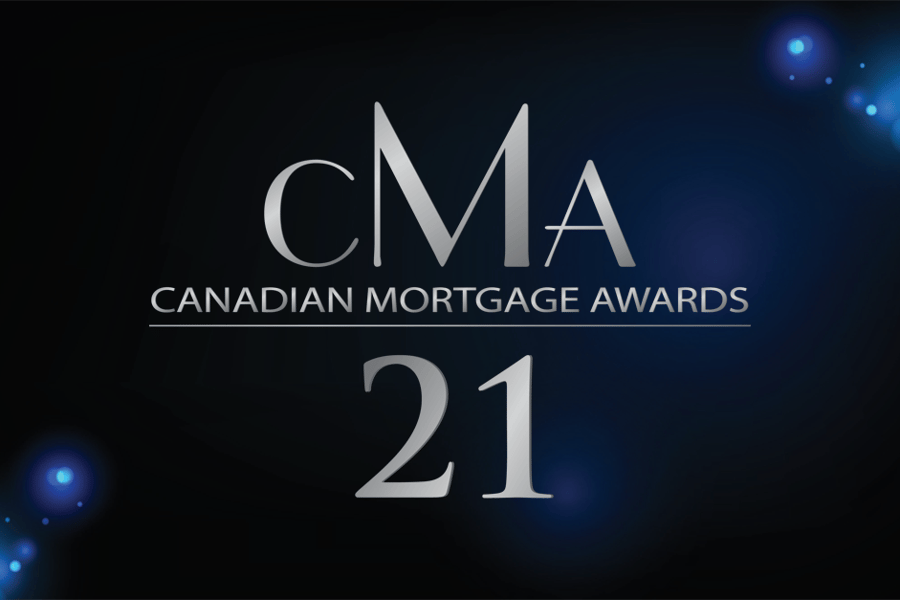 That's a wrap: after a memorable day that saw the Canadian Mortgage Awards broadcast virtually for just the second time in their history, our full list of winners has been announced and the cream of the crop in the Canadian mortgage industry can begin their celebrations.
Mortgage Broker News and Canadian Mortgage Professional recognized the best of the best across a range of different sectors and specialties, from service providers and BDMs to commercial lending and philanthropy, with the winners in 20 unique categories declared this evening.
The winners' announcements brought the curtain down on an eventful day that also witnessed a series of fascinating panel discussions featuring some of the foremost experts in their field in the Canadian mortgage industry.
Below, we've listed the day's big achievers in each category. The team at MBN and CMP extends its congratulations to each of the winners, and wishes to thank each of the moderators and panelists – and you, the viewer – for making this year's virtually-held Canadian Mortgage Awards a huge success.
Stay tuned to Mortgage Broker News in the coming days for full coverage of the biggest event on Canada's mortgage industry calendar!
Lifetime Achievement in the Mortgage Industry
Rena Malkah - President, CFO, CEO and Broker of Record with CYR Funding Inc
Broker of the Year (25 Employees or More)
Luisa Hough - Verico Xeva Mortgage
Broker of the Year (Fewer Than 25 Employees)
Bernadette Laxamana - Karista Mortgage
Brokerage of the Year – Diversification
Premiere Mortgage Centre
Brokerage of the Year (Fewer than 25 Employees)
Outline Financial
Employer of Choice
MERIX Financial
Excellence in Philanthropy & Community Service
Mike Brain - WE Advantage Mortgages
Lender Underwriter of the Year
Brett Van Driel – Paradigm Quest
National Broker Network of the Year
Centum Financial Group
New Brokerage of the Year
The Collective Mortgage Group
The Avison Young Award for Broker of the Year - Commercial
Daniela Peeva - Mortgage Alliance Commercial
The Canadian Mortgages Inc. Award for Broker of the Year - Private Lending
Shawn Allen – Matrix Mortgage Global
The Centum Award for Industry Service Provider of the Year
Newton Connectivity Systems / Velocity
The CIMBC Award For Lender BDM of the Year
Chris Woodhouse - RFA Mortgage Corporation
The Community Trust Award for Alternative Broker Specialist of the Year
Kuljit Singh - AKAL Mortgages
The CWB Optimum Mortgage Award For Brokerage of the Year (25 Employees or More)
CanWise Financial
The Haventree Bank Award for Digital Innovator of the Year
DLC Expert Financial
The Home Trust Award for Woman of Distinction
Elizabeth Wood - Canadian Mortgages Inc.
The HomeEquity Bank Award for Outstanding Customer Service by an Individual Office
CanWise Financial
Young Achiever of the Year
Shabnam Gill - Mortgage Outlet