Get those nominations flowing, folks – the awards extravaganza will be here before you know it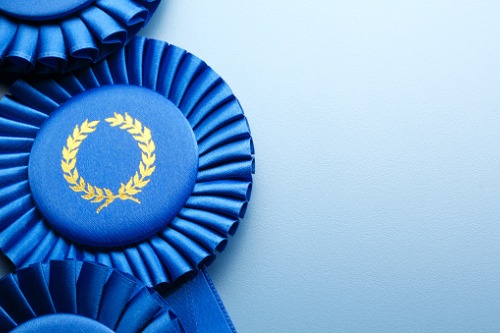 After navigating a year like no other – the colossal volumes, the endless hours, the claustrophobically tight timelines – Canadian mortgage professionals are arguably more deserving of recognition than ever before. Lenders and underwriters have so far kept the dreaded "deferral cliff" at bay, agents and brokers have put thousands of Canadians into homes they didn't think they could afford, and the nation's tireless BDMs have done their part to keep the entire mortgage ecosystem healthy at a time when Canadians and their economy were as sick as can be. What's not to celebrate?
And what better way to celebrate than by attending the 2021 Canadian Mortgage Awards, Canadian Mortgage Professional's and Mortgage Broker News' salute to the industry's best and brightest?
Coming to you live – and virtually – on April 29, the CMAs will once again highlight excellence across the Canadian mortgage space. In addition to recognizing the nation's top brokers and brokerages, the CMAs will also reward the work of Canada's most diligent underwriters, top mortgage employers, and most exciting innovators, all with an eye toward honouring the industry's diversity.
As with the 2020 CMAs, which took place in August, April's event will also include a series of thoughtful panel discussions featuring some of Canada's sharpest and most respected mortgage minds. The panels brought a valuable educational component to this year's event, expanding what used to be a night of elbow-rubbing and backslapping into an afternoon of insight and fresh ideas that brokers can use to power their businesses.
"I was pleased that CMP made the most of what they were given and made the event the best it could be," said Geoff Lee, whose GLM Mortgage Group team took home the Award for Outstanding Customer Service by an Individual Office at the 2020 CMAs. "Our broker nation showed up and represented our industry in a very powerful way."
Lee told MBN that GLM's win sends a strong signal to both consumers and the industry as a whole that the company practices what it preaches.
"Building the foundation of your business on service is something that is often said but very rarely achieved. I am happy to say that we have achieved this and are always looking at ways to build this foundation stronger each and every year," Lee said.
In August, MERIX Financial took home the Award for Employer of Choice. Chelsea Moriarty, MERIX's director of marketing and communications, said the win has paid dual dividends for the company.
"As a company, this recognition has been great for team morale and bringing us together despite physically being apart," Moriarty said. "As an employer, this recognition is an indication to us that we are doing something right and that our valued employees are appreciative of our efforts. We have some big plans and initiatives in place for 2021, so having this kind of reputation within the industry will help us in our efforts to attract and recruit the best-of-the-best to join in on the action and help MERIX achieve another record-breaking year."
Moriarty said August's iteration of the CMAs helped create a few hours of sanity and order at a time when mortgage professionals desperately needed it.
"In a crazy year where events were being cancelled and changes were happening by the minute, these awards provided the opportunity for a sense of normalcy," she said. "The ways in which we do business may have changed, but business is still being done so I think it was important as an industry to take a pause and collectively recognize the achievements of hardworking individuals and organizations – maybe now more than ever."
April 29 is just around the corner, and the deadline for nominations is fast approaching. Complete your CMA nominations today.