The winner is…the Canadian mortgage industry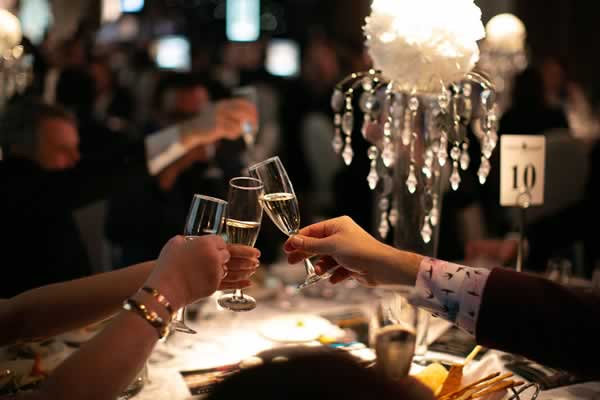 Yesterday, the first ever virtual edition of the Canadian Mortgage Awards was beamed out to mortgage pro's across the country, as Mortgage Broker News and Canadian Mortgage Professional celebrated the industry's top brokers, underwriters and BDMs.
The CMA's have always been more than just an awards ceremony, but this year's event took the show to another level. In addition to seeing shiny statues find new homes, attendees were also afforded the opportunity to take part in nine educational sessions hosted by some of the industry's biggest names, including Platinum Sponsor CIMBC's principal CEO John Bargis, HomeEquity Bank's Agostino Tuzi and CENTUM's Chris Turcotte. A one-on-one interview with Todd Poberznick, this year's TransUnion Lifetime Achievement Award winner, kicked things off in fine fashion.
A word from our sponsors
This year's CMAs were made possible by a host of sponsors. Among them was Community Trust, who put their name on both the day's opening panel, B Lending: The Latest Opportunities for Brokers, and this year's Alternative Broker Specialist of the Year award.
Grant Armstrong, director of national sales for Community Trust, told MBN that participating in events like the CMAs at a time of anxiety and unpredictability sends a powerful message to consumers.
"It's a way of saying, 'Our business isn't hurting because of what's going on. We're adapting, we're changing, we're evolving to be part of the new normal,'" Armstrong said, adding that his session's speakers were "extremely well organized and had some good advice."
Agostino Tuzi of HomeEquity Bank, sponsor of the CMA panel on philanthropy, was clearly impressed by the speakers he shared the screen with.
"As the panellists said, it's not about getting in front of the media and an opportunity to get a plug for the company," he said. "It is very near and dear to our hearts."
Matthew McWatters, senior vice president and principal at Avison Young said his company approached its sponsorship of the CMA's commercial panel as a business opportunity.
"Being appraisers, we're trying to grow our network appraisal volume, and mortgage brokers seem like a great opportunity for us. We really wanted to open up the database a little more," he said, adding that Avison Young signed a four-year commitment as sponsor of the Broker of the Year – Commercial Award.
First National, sponsors of the Brokerage of the Year (25 Employees or More) Award, were represented by Elena Robinson, who manages Ontario sales for the company's Excalibur product. Robinson, who moderated yesterday's How To Manage a Successful Brokerage discussion, said it's important for brokers to share not only their success stories, but also the mistakes they learned from.
"It's just a great opportunity to do something different," she said of the event, "because we're not able to connect with a lot of individuals right now because of our current pandemic situation."
This year's thoughtful discussion on innovation in the mortgage industry, sponsored by Haventree Bank, was moderated by Haventree's vice president of sales and marketing, John Bourassa. No stranger to the CMAs, as Haventree is a long-time sponsor of the Award for Digital Innovator of the Year, Bourassa said he was pleased with this year's new interactive format.
"What this event has been able to provide is not only the panel information that has gone on throughout the day, but it has given you a chat function that has been extremely well participated in," he said.
CENTUM's Chris Turcotte, another participant in the innovation panel, spoke to his company's sponsorship of this year's Award for Industry Service Provider of the Year
"I love seeing the entrepreneurial spirit," Turcotte said.
The day's final panel was arguably its most inspiring, the Home Trust-sponsored Award-Winning Career Advice From Female Mortgage Trailblazers. Home Trust business development manager Krista Valadao said the panel featured some of her industry role models.
"Being on a panel with these women means so much. They are so well-spoken, and they have so much experience that they're able to share. And they all genuinely want me, and all the women who come after them, to succeed," Valadao said, adding that this year's Woman of Distinction award, sponsored by Home Trust, reflects the company's status as "true believers" in their support for the brilliant women powering the Canadian mortgage industry.
And the winner is…
The awards portion of the show also received some tweaking. Both Gold and Silver winners were announced, allowing for an extra dollop of recognition.
Meaghan Hastings had an exciting day, as the Mortgage Coach founder and CEO won both Silver for Broker of the Year (25 Employees or More) and Gold for New Brokerage of the Year.
"This is amazing," Hastings said. "It blows my mind that there's an award for something that I just love doing every day. I love every part of it, and could not do it without the outstanding agents at the Mortgage Coach."
Several winners collected trophies for the third time, including Clinton Wilkins, who won for Broker of the Year (Fewer Than 25 Employees); Shawn Allen, Gold winner for the Canadian Mortgages Inc. Award for Broker of the Year; and Christine Xu, this year's Alternative Broker Specialist of the Year.
"I understand that 2020's a challenging time, but we really want to encourage you to stay strong," Wilkins said during his acceptance speech.
Noting it was her twentieth year in the mortgage space, Zu told attendees, "Every day I feel very blessed to be in this great industry."
Lender Underwriter of the Year, Zuzi Valente, made a point of shouting out all the CMA finalists.
"I am so honoured to have my work recognized in this way by Canadian Mortgage Awards," she said. "Congratulations to all the finalists in all the categories. Good luck to you all."
Here's a rundown of all the victors. MBN and CMP want to once again congratulate the winners and thank attendees for making this year's virtual experiment an actual success.
Broker of the Year (25 Employees or More)
Gold: Zaheed Valli-Hasham - City Wide Mortgage Services
Silver: Meaghan Hastings - The Mortgage Coach
Broker of the Year (Fewer Than 25 Employees)
Gold: Clinton Wilkins - Centum Home Lenders - Clinton Wilkins Team
Silver: Shawn Stillman - Mortgage Outlet Inc.
Brokerage of the Year – Diversification
Gold: Millennial's Choice Mortgages
Silver: DLC Blue Tree Mortgages West
Brokerage of the year (Fewer than 25 Employees)
Gold: Outline Financial
Silver: Champion Mortgage
Employer of Choice
Gold: Merix Financial
Silver: Capital Lending Centre
Lender Underwriter of the Year
Gold: Zuzi Valente – Equitable Bank
Silver: Inessa Rzisceva – Home Trust Company
National Broker Network of the Year
Gold: Mortgage Alliance
Silver: TMG The Mortgage Group
New Brokerage of the Year
Gold: The Mortgage Coach
Silver: Citadel Mortgages
Outstanding Customer Service by an Individual Office
Gold: GLM Mortgage Group
Silver: Loewen Group Mortgages
The Avison Young Award for Broker of the Year – Commercial
Gold: Michel Durand – Mortgage Alliance Commercial
Silver: Ryan Turner – Ashdown Capital
The Canadian Mortgages Inc. Award for Broker of the Year
Gold: Shawn Allen – Matrix Mortgage Global
Silver: Scott Westlake – The Westlake Team Dominion Lending Centres National
The CENTUM Award for Industry Service Provider of the Year
Gold: Newton Connectivity Systems
Silver: DocAssist
The CIMBC Award for Lender BDM of the Year
Gold: Chris Woodhouse – RFA Mortgage Corporation
Silver: Livia Pellegrino – First National Financial LP
The Community Trust Award for Alternative Broker Specialist of the Year
Gold: Christine Xu – Moneybroker Canada - Mortgage Architects
Silver: Jason Sohl – Verico Fair Mortgage Solutions Inc.
The First National Financial Corporation Award for Brokerage of the Year (25 Employees or More)
Gold: CanWise Financial
Silver: MortgagePal Inc
The Haventree Bank Award for Digital Innovator of the Year
Gold: Centum Financial Group Inc.
Silver: DLC Expert Financial
The Home Trust Award for Woman of Distinction
Gold: Barbara Cook - Mortgage Centre Canada
Silver: Donna Mullen - Mortgage Architects
The HomeEquity Bank Award for Excellence in Philanthropy & Community Service
Gold: Carey Benvenuti - Mortgage Architects
Silver: Sabeena Bubber - 100 Brokers That Care
The TransUnion Award for Lifetime Achievement in the Mortgage Industry
Gold: Todd Poberznick - Bridgewater Bank (Retired)
Young Gun of the Year
Gold: Casey Archibald - Verico Xeva Mortgage
Silver: Rebecca Casey - DLC Origin Mortgages