Ricky Kanwal's case has sparked a fresh conversation around ethics in the lending space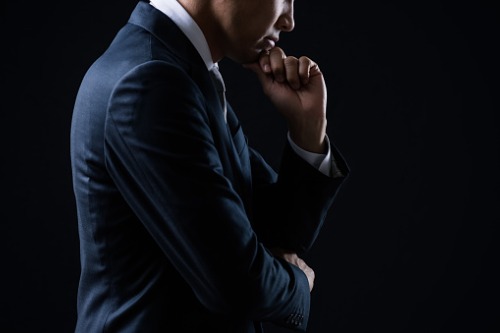 On Friday, news broke around the actions of Ricky Kanwal, the disgraced British Columbia mortgage agent who was handed a lifetime ban and a $10,000 fine for providing faulty Canada Revenue Agency documents and an apparently fraudulent Guaranteed Investment Certificate Statement to two different lenders.
Kanwal was found to have collaborated with a third-party to submit business authorization on behalf of borrowers that he knew was false, and to have failed to verify the accuracy of his clients' personal information, employment information and supporting documents.
Although Chris Carter, deputy registrar of mortgage brokers for the British Columbia Financial Services Authority, hailed Kanwal's punishment as being "in many ways the ultimate regulatory sanction", few think the ban/fine combo goes far enough to discourage similar attempts to game the system in the future.
"In my opinion, they should go to jail, not just lose their license," says Mortgage Intelligence's Kim Gibbons. "This is fraud. This is a crime. This in not just someone not following the rules. It's intentional."
For a broker like Kanwal, who repeatedly broke the law in one of Canada's most expensive provincial real estate markets, a $10,000 fine and a ban that won't prevent him from working in other areas of the country adds up to little more than a slap on the wrist.
"If there were millions he dealt with, he's got a nice house probably, a nice car because of it all," Gibbons says. "In my opinion, his assets should be frozen and given back to the people he defrauded."
The opinion is no different on the commercial side.
"The ban is not enough," says Mortgage Alliance's Daniela Peeva. "These are people who have criminal minds. A simple ban will never change anything."
Peeva says fraud in the commercial space is hard for brokers to initiate. Their deals are based on a property's overall profitability – which is hard to fabricate – rather than a borrower's income – which is not. Fraud in the commercial sector generally starts with the borrower.
"What I have is a client coming out of jail asking to buy land for so many millions. Or someone who worked in Iraq for the government who's trying to buy an apartment building," she says.
Both Peeva and Gibbons say the frequency of outright fraud in their respective spaces is low, but examples of unethical behaviour do occur. Peeva says she has heard of more than one example of a banned commercial broker returning to the market and operating under a family member's name. Only recently, a customer with excellent credit and the ability to work with A-lenders reached out to Gibbons wondering if the $3,000 brokerage fee they'd been quoted was reasonable. It wasn't.
Gibbons stresses that the overwhelming majority of brokers in Canada are working ethically in their clients' best interest. She hopes that a flight to quality, which often accompanies a lull in the market, will be enough to shed a few more desperate and shady brokers from the industry's ranks.
"I hope our new normal will have them out of the industry," she says. "The majority of mortgage brokers are amazing, and we don't like to have these types of people in our industry."