Coalition says court order ignores the realities of the saga involving 14,000 investors strong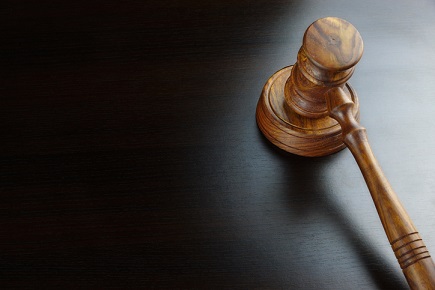 The victims of a massive syndicated mortgage scam slammed a high court's decision to reward the principals of Fortress Real Developments, the entity alleged by the RCMP to have orchestrated the fraudulent operation.
On May 23, 2019, Justice Glenn Hainey of the Ontario Superior Court of Justice signed off on a motion that "essentially rewarded" Fortress principals Jawad Rathore and Vince Petrozza a considerable sum: as much as 5% of the purchase price/sale of projects.
Justice Hainey's court order sorely ignored the realities of the situation, according to the Victims of Syndicated Mortgage Investments (VOSMI), a coalition of those seeking redress for the large-scale con.
This is especially considering that Fortress deceived approximately 14,000 Canadians, and that the Rathore-Petrozza duo already received 16.5% of the $920 million in investor funds, VOSMI stated.
"As investors, we are utterly shocked and dismayed that as to why Justice Hainey would reward Rathore and Petrozza who defrauded us, when they should have been obligated to cooperate fully to help recover funds, without payment," VOSMI member Margaret Chisholm wrote in an open letter.
The 73-year-old Chisholm put in a total of $345,000 in five Fortress projects. To date, she has yet to see a return on any of the investments.
"This decision has brought the legal system, that is supposed to protect us, into disrepute, and further reinforces how the system works against us."
In a subsequent email sent earlier this week, Chisholm told Norman Sabourin of the Canadian Judicial Council that "Canada's legal system only works for the wealthy, and not for the victims struggling financially."
"Our hope was that you would recognize the principles of ethics involved in Mr Hainey's decision," Chisholm added. "Did he follow a process that was reasonable, fair minded and informed, considering the fact that Rathore and Petrozza are under RCMP investigation for Fraud?"
"Adding insult to injury, you advised us that our only recourse is to appeal; we, the investors who have lost our life savings as a result of fraud, should hire a lawyer and appeal Justice Hainey's decision."
VOSMI vowed that it will go down fighting for its due compensation.
"Your file may be closed on your end. However for the majority of investors their chapter in recovering their funds and having justice served is far from closed. It has just begun."