The recent deal is likely to strengthen Lendesk's position in the Canadian market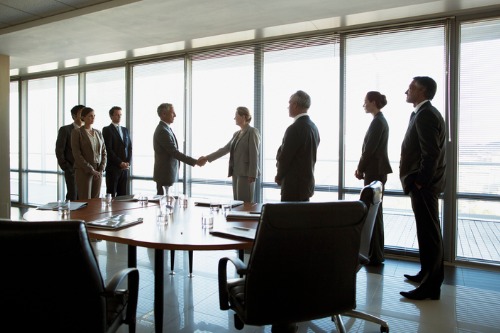 Competition in the mortgage space intensified last week, when Canadian fintech company Lendesk announced its acquisition of Finmo, the country's fastest growing mortgage origination platform. This marriage of two rising stars of the Canadian mortgage industry should allow Lendesk to compete even more closely with competitors like Dominion Lending Centres, whose own digital operating platform, Newton Velocity, has become central to the company's operations.
"The whole is probably greater than the sum of their parts," says RateSpy founder Robert McLister of the new partnership. "Finmo/Lendesk may also prove to be the most cost-effective DMS [digital mortgage solution] for brokers, due to their free and low-cost fee model. I don't see any platform besides Newton Velocity making major market share inroads."
The acquisition came together quickly. Lendesk CEO Alex Conconi says his company engaged Finmo about integrating the two entities this summer, but the relationship between the two was sparked years ago, when Greg Williamson, Finmo's co-founder and now Lendesk's chief revenue officer, tapped the brakes on a proposed Lendesk demo and alerted the company that Finmo was working on a product that could potentially wind up competing with Lendesk's own.
"When I heard about that, I was just so impressed by the integrity and honesty that Greg showed that I just had to meet him," Conconi says.
Williamson says the bond formed between the two companies played a significant role in making the acquisition a reality.
"When it came down to it, I think we knew them," Williamson says. "We had an aligned vision at the leadership level."
According to both Williamson and Conconi, Finmo received interest from multiple companies looking to acquire it. (Neither was willing to name the companies.) Williamson says Lendesk's lender network, which has quietly become the largest in Canada, helped it leapfrog the competition, but it was Lendesk's commitment to innovation that made the company the right home for Finmo's tech.
"We knew that they would spend the resources and allow us to commit to that ongoing innovation," he says. "The other parties involved, it was clear that innovation wasn't their strong suit."
Conconi's excitement over adding both Finmo's tech and its team of salespeople, developers and product specialists to the Lendesk arsenal is palpable.
"What Finmo's built is the best digital client experience in the industry," he says. "I knew from talking to Greg in the early days that they would be a formidable competitor, if we were to be competitors. They really cultivated a very strong community there."
How the pieces fit together
For brokers unfamiliar with Finmo, the platform is known for performing two critical tasks – document collection and document analysis – better than any other piece of tech in the industry.
"Nobody's really been able to touch what Finmo's been able to accomplish," Conconi says.
For brokers and borrowers alike, the real fun begins once the initial mortgage application has been completed. At that point, Finmo's Smart Docs enter the mix, analyzing an application and predicting, based on the information provided, which supporting documents a broker is likely to need for the transaction to proceed. The borrower is prompted immediately, allowing doc collection to begin without the usual delays.
Finmo also provides a level of transparency many borrowers, and even some brokers, may be unfamiliar with.
"A customer presses the submit button on their application and our software will analyze that application and suggest which lenders are the best fit for that particular application based on the parameters, and what those rates will be," Williamson says. "And that's the next step toward an auto-adjudicated type mortgage."
Both Conconi and Williamson feel that Finmo will make an ideal companion for Lendesk's Broker Spotlight tool, which provides brokers with up-to-date information around all 200 of Lendesk's lender partners' policies and interest rates. The combination should result in fewer shaky deals landing on the desks of the country's frazzled underwriters.
"Most lenders will tell you, 'Look, I'm not looking for more business. I have enough business. What I'm looking for is cleaner business,'" Williamson says.
With over 9,000 brokers already using Spotlight, McLister says Lendesk is in the enviable position of having "a captive audience" to whom they can market Finmo. But any delays in integration could chip away at the momentum generated by the acquisition's announcement.
"It might take a while to fully integrate the two platforms, which is necessary to maximize the feature benefit to brokers," he says. "The speed of that integration could prove vital to Lendesk adoption given the other "big four" DMS's are in a user race as we speak."
To that end, Conconi says the recent consolidation activity seen in mortgage tech, like Filogix's acquisition of Doorr, is likely to continue due to market constraints.
"There are only so many companies that are going to be able to build connections to all the lenders," he says. "That's a big barrier to other technology platforms who want to come into the space and do that."
Both Conconi and McLister point to one advantage Lendesk may have over a platform like Newton Velocity, DLC's proprietary tech: freedom of choice.
"What brokers want is the best," Conconi says. "That's something they want to be able to choose for themselves. If they can't do that, I think the actual agents that work at these brokerages are likely to leave. That's the real threat – that these teams that are being forced to use one technology over another get fed up with it."
"Lendesk's independence from broker networks will attract independents who want complete freedom to control and port their data," McLister says. "If you ever see a major broker network ban independent DMS's – a big mistake if it happened – that's when you could see a broker revolt and Lendesk's numbers surge."