The rising fintech company has more up its sleeve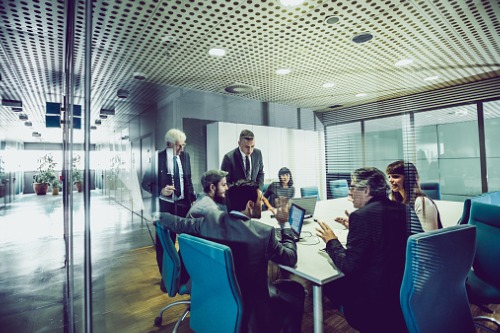 Lendesk's acquisition of leading digital mortgage platform Finmo in October may have been the most publicized event of 2020 for the company, but it was just the start of the next phase of the company's rapid evolution.
"Last week, we launched the ability for users to link a Finmo account to a Lender Spotlight account," said Carter Zimmerman, who, after guiding Finmo as the company's CEO, joined Lendesk as the company's chief product officer post-acquisition. "This integration will not only help us offer brokers an incredible low price of $49 a month for both of our two premiere products, but also leverage the rate and policy data in Lender Spotlight to speed up the way they manage deals in Finmo."
Next up, Zimmerman said Finmo will be used in conjunction with Lendesk's robust network of more than 200 lender partners to launch a private beta version for deal submission directly to those lenders. The platform will support the direct-to-lender submission experience with, as Zimmerman explained, "the release of an MPP [Mortgage Protection Plan] integration, Equifax integration, disclosure document generation, and a compliance feature that leverages Finmo's document collection to automatically satisfy a brokerage's checklist."
For brokers unfamiliar with the Lendesk platform, one of the most exciting aspects of Finmo's new role in it is sure to be the ability to quickly determine which lenders are a fit for each deal.
"Lenders continually tell us, 'I don't need more business per se. What I really want is cleaner business, business that fits our policies like a glove,'" Zimmerman said. "The integration of Lender Spotlight with Finmo is the first step toward a future where we help brokers ensure the deal they submit has the highest chance of getting approved."
What's next?
In preparing for 2021, Zimmerman said the Lendesk team is researching the problems clients are experiencing in the area of document retrieval. Finmo's Smart Documents feature has already proven to be a doc collection game-changer with its users, but Lendesk, Zimmerman said, has "some great features in the works to further automate and innovate in that area." Improving the document submission and underwriting processes is another top priority.
Lendesk is also exploring which automatic retention and analytic tools may better serve their clients.
"We aim to equip every brokerage owner with a variety of actionable insights so they can make informed decisions around their processes, agents, and borrowers," Zimmerman said.
But before Lendesk can fully concentrate on the future, Zimmerman and Co. feel obligated to clear the air of what they say is misinformation being spread about the platform's capabilities by one of the company's main competitors.
"In a recent interview, Gary Mauris commented that Velocity and Filogix are the only solutions with direct connections to lenders," Zimmerman said. "That is incorrect. Lendesk has a vast network of direct connections to lenders that is completely independent of the Filogix ecosystem. Nonetheless, we also have a strong partnership with Filogix that offers our brokers redundancy.
"The Lender Network at Lendesk is the backbone of the company, and for Gary to keep repeating factually incorrect information on podcasts, interviews, and social media means he either doesn't know much about Lendesk, or he is intentionally being misleading. I don't know Gary personally, so I can't speak to which of the two it is."
Choosing the right platform
When it comes to picking a side in the steadily intensifying Platform Wars, Zimmerman said it's easy for brokers to get distracted by the number of features a provider offers. But an overabundance of features often means a tangle of complexity that results in bugs and a greater frequency of serious, potentially deal-derailing problems.
Rather than scanning a features list, Zimmerman encourages brokers to instead analyze the core problems of their business and determine which technology can capably address those problems, even if it lacks the bells and whistles of a competing platform.
"There is beauty in simplicity," Zimmerman said. "There is efficiency in simplicity."
The proof is in the pudding: Zimmerman said one in two users reported receiving more business by using Finmo; three in four reported closing more deals.
The right platform should increase simplicity across the board for brokers, particularly when it comes to gathering documents. Decreasing, or outright eliminating, the frustrating, time-consuming paper chase that bogs down so many deals is the first step to improving both the client experience and lender relationships.
"At Lendesk we believe in eliminating the chase. We're building a future where your client only needs to provide you with three things in order to get a mortgage: proof, purpose, and permission," Zimmerman said. "Ultimately this means a broker can fully focus on advice and service. Imagine spending your day building meaningful connections with clients and referral partners and letting the technology do everything else in the background."
Predictions
After a year that saw most projections smashed to bits against the side of COVID-19 by the middle of March, predicting what's around the corner for 2021 is not for the weak.
Zimmerman, however, is confident in predicting that independent technologies like Lendesk will continue to push brokerage owners and networks to provide more value in their offerings. If they refuse, the consequences may not be pretty.
"As technology becomes more and more critical to the role, I believe we will see agents exiting brokerages en masse to take advantage of superior technology," he said. "When a brokerage makes the mistake of mandating one particular technology, it begs the question every broker should ask: Who is getting paid off in order to make that platform exclusive?"
Agents, Zimmerman feels, will continue to choose technologies that grow their business. That means more revenue for their brokerages.
"The smart brokerage owners realize that by allowing agents the choice to pick technologies, they're creating a win-win model - happy agents and increased profits."