Mortgage executive says that voters heading to the polls with B-20 amendments in mind are "kidding themselves"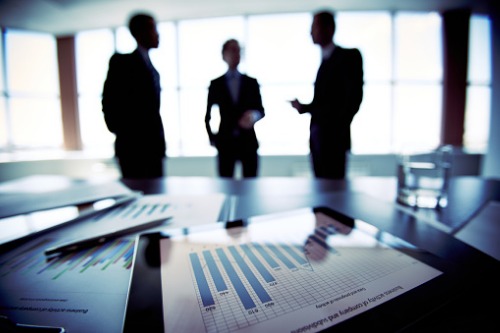 Early voting has already begun across the country and no doubt voters are looking out for their best interests when making their choices.
Fresh in the minds of some would-be homeowners and mortgage professionals alike are the proposed amendments to B-20 regulations, particularly the stress testing component. One lending executive, however, says that voting with the hopes that those amendments will be drastically changed is wishful thinking.
Politicians are powerful, but there are limits to what they can and can't do, says Nick Kyprianou, president and CEO of River Rock Mortgage Investment Corporation.
"Don't forget, politicians don't have the power to make changes with the financial institutions that people think," Kyprianou said. "OSFI runs itself. They're not a political entity. So the politicians can say 'we want you do this, we want you to do that,' but at the end of the day, [OSFI is] mandated to make sure financial institutions are strong."
The Office of the Superintendent of Financial Institutions (OSFI) is part of the government, but it is an independent agency that is responsible for regulating federally registered banks and insurers, trust and loan companies, as well as private pension plans subject to federal oversight. Their stated goal is to contribute to the "safety and soundness" of the financial system in Canada.
Nowhere in their mandate mentions anything about consumers, Kyprianou points out, and there's certainly nothing about affordability.
"The politicians can say, we're going to get rid of B-20—they're not going to. They might get a 30 year am[ortization] through, and all that will do is make the market busier," he said. "Politicians focus on consumers and taxpayers. OSFI focuses on neither of those two things."
Of course the argument is that OSFI's concern with what's best for the financial institutions has pushed all would-be buyers down a step on the housing market ladder, having a negative effect on affordability as well as the rental market. The question isn't whether or not the regulations need to be changed—but whether or not we're putting too much faith in politicians to change them.
The idea that a politician will be able to force the independent body to change their tune in order to make housing more accessible for Canadians is far-fetched at best, Kyprianou said.
"If people are thinking that B-20 and stress testing and all that's going to be eliminated, they're kidding themselves. And if I was a mortgage broker, I don't know why I would be pushing for that in the first place," he said. "The best thing that ever happened to mortgage brokers is B-20. If everybody could just go to the bank, then why wouldn't you go direct? By introducing B-20, more people don't qualify, or more people are anxious or stressed, they go to a mortgage professional and they make everything nice and smooth for them. I don't know why you would be fighting something that's giving you more business. That never made any sense to me."
The other side of that argument is that brokers would be doing even more business if borrowers were more easily able to qualify for a home loan, and working more with straightforward, traditional products.
Everyone agrees that there will always be people who don't qualify for a mortgage; Kyprianou puts this somewhere around 20%, based on what he's seen in his 30 years in the business. Regardless of how the rules change, that number will still remain pretty much the same because there will still be a group of people that can't prove their income, or have soft credit or poor credit.