As a result, CREA has upwardly adjusted its sales predictions for 2019 and 2020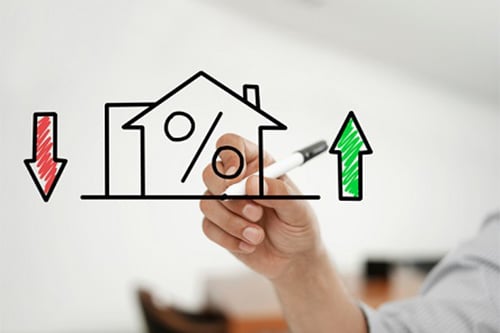 The decline in mortgage rates with longer terms, including the Bank of Canada's benchmark five-year rate, has had a noticeable impact on the B-20 regulatory regime.
In its mid-September report, the Canadian Real Estate Association stated that these drops have contributed to a slightly more relaxed stress test, the major factor that "has dampened housing activity more than other policy changes made in recent years."
Combined with stronger housing sales and recovering prices in the Greater Golden Horseshoe region, these trends have led to CREA adjusting its home sales predictions upward.
For 2019, overall Canadian home sales are now expected to recover to 482,000 units, growing by 5% from the five-year low registered last year. This was 19,000 transactions greater than CREA's previous forecast, although it's still considerably below the annual record of nearly 540,000 set in 2016.
And while British Columbia is likely to continue its deceleration for the rest of the year with a 5.4% annual decline in sales, predicted market robustness in Ontario (8.3% gain) and Quebec (9.7% increase) will more than make up for the weakness.
2020 is also promising a picture of sustained recovery and stability. National home sales are forecast to grow by 7.5% to 518,100 units next year, "with most of this increase reflecting a weak start to 2019 rather than a significant change in sales trends out to the end of next year."
The Association emphasized, however, that "the overall level of national sales activity this year and next is anticipated to remain below levels recorded prior to the implementation of the B-20 stress test."