Election pledges often fall short, and Royal LePage CEO warns of politicians stimulating housing demand without increasing supply in latest House Price Survey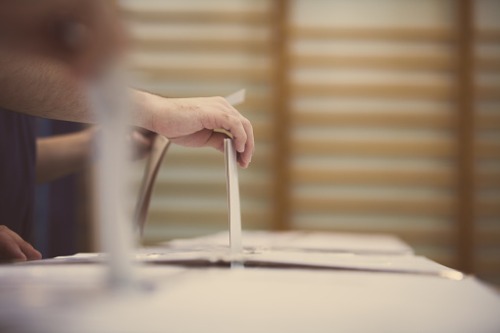 During this federal election cycle, Royal LePage President and CEO Phil Soper said it's encouraging that the candidates have focused so much thought and time to housing issues.
As candidates compete for undecided votes, however, Soper warns that taking a singularly focused approach without addressing all aspects of the housing picture could actually raise home prices further and hurt homebuyers, not help them.
"Well-intentioned election promises aimed at making housing more accessible and affordable to first-time buyers will fall flat if they trigger a surge in demand without a corresponding increase in the supply of homes. For example, lowering monthly mortgage payments by stretching repayment over a longer time period looks great on the surface, yet a surge in new buyers could cause prices to escalate, erasing the enhanced purchasing power," Soper said.
The median price of a home in Canada increased 1.4% year-over-year to $630,335 in the third quarter of 2019, according to the Royal LePage National House Price Composite, compiled from proprietary property data in 63 of the nation's largest real estate markets. When broken out by housing type, the median price of a two-storey home rose 1.3% year-over-year to $738,346, while the median price of a bungalow remained flat at $521,250. Nationally, condominiums remained the fastest appreciating housing type, with the median price rising 3.4% year-over-year to $457,911. Data analyzed contains both resale and new build transactions, provided by Royal LePage's sister company, RPS Real Property Solutions.
Royal LePage forecasts that the aggregate price of a home in Canada will rise 1.5% year-over-year to $632,226 in the fourth quarter of 2019, which is a 0.3% increase compared to the third quarter of 2019. It should be noted that that forecast depends on there not being any new housing policy changes, which may or may not be the case after October 21st.
"Low interest rates and an outstanding employment picture continue to buoy consumer confidence and support our recovering real estate market," said Soper. "The collateral damage from the trade war between the U.S. and China has been manageable to date. Barring a full-blown American recession, our outlook for Canada's housing sector is for continued market expansion."
In the GTA, the aggregate home price increased 3.7% to 858,443. There was "broad strength" across most areas in the region with the highest gains being in Pickering and Toronto, increasing 6.5% and 6.2%, respectively.
Healthy price growth in the detached segment combined with affordable new condominium developments and strengthening efforts to improve transit connectivity in some suburban areas contributed to an increase in the number of transactions, especially in the suburban 905 area code.
"The shrinking price gap between condominiums and detached properties in many areas of the GTA has encouraged some homebuyers to save for a bit longer and enter the market owning a bungalow or a two-storey home," said Chris Slightham, president, Royal LePage Signature Realty. "We've also seen an increase in consumer confidence across the GTA partly because of the recent decline in the benchmark five-year interest rate, which has made single-family homes more attractive."
Home price declines in Greater Vancouver aren't necessarily increasing affordability, as the aggregate home price in the third quarter of 2019 was $1,194,900. Still, Randy Ryalls, general manager at Royal LePage Sterling Realty, said that they've seen an increasing number of homebuyers become willing to enter the market, and they expect more through the end of the year.
"Greater numbers of buyers are taking advantage of favourable market conditions and excellent mortgage rates, leading to what appears to be a solid footing in our price correction. Low unemployment, wage growth and pent-up demand are contributing to a change in market conditions that we should see emerge in the coming months," said Ryalls.
Home prices decline in Calgary, Edmonton, Regina, and Saskatoon, however, provide great opportunities for new buyers.
"The Saskatoon real estate market continues to show signs of a recovery," said Norm Fisher, broker and owner, Royal LePage Vidorra. "We have moved toward a balanced market as buyers are responding to the affordability of entry-level units in the area. It's an attractive time to enter the market."
What's becoming clear is that a one-size-fits-all approach to housing in Canada isn't going to be the most effective way to keep home prices from skyrocketing in some places while providing a much-needed boost for market stabilization in others. Regional differences need regional approaches, and that goes far beyond surface-level solutions and sound bytes.
"With the fastest growing population among advanced economies worldwide, providing adequate shelter for Canada's rapid pace of household formation presents an economic opportunity and a social challenge," Soper said. "Careful stewardship of the real estate industry and its related financial sector is critical for the health of the country's economy and the personal wealth of Canadian families."