Central bank says that there's no likely respite from the high-rate environment any time soon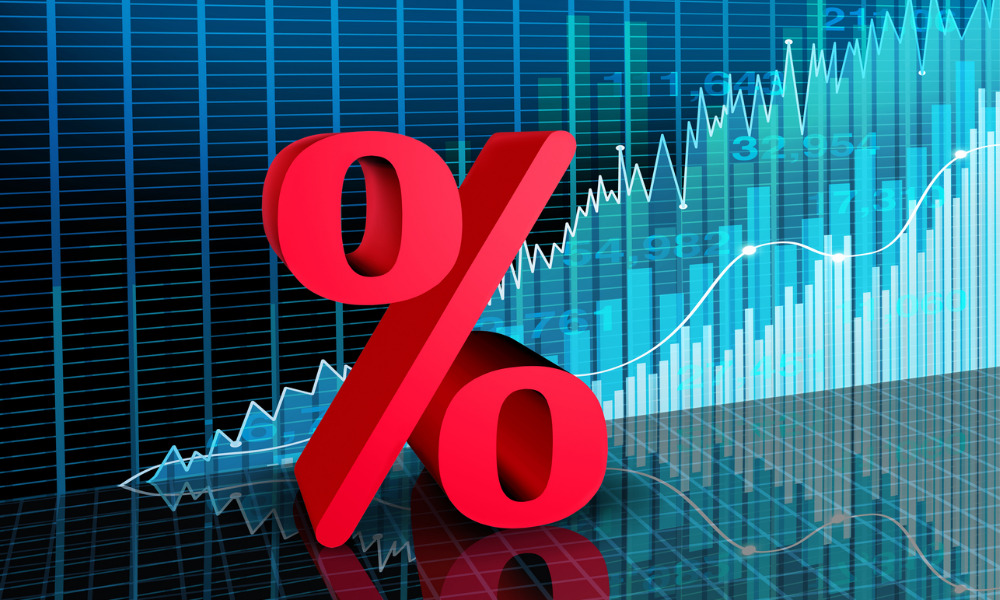 The odds of another rate hike by the Bank of Canada at its June 7 policy announcement appear to have risen in the wake of stronger-than-anticipated economic results, with feelers from the central bank indicating that it does not plan to stray from its current rate strategy.
The benchmark interest rate has been frozen at 4.5% at the BoC's two most recent meetings, and Governor Tiff Macklem said that the low-rate environment has now been relegated to history.
"Nobody should expect that interest rates are going to go back down to the very low levels that we've seen over the last decade or so," Macklem said in the wake of the recent release of the BoC's annual Financial System Review.
"We're in a transition period to a world where interest rates are going to be higher than what many people have gotten used to," he said, as reported by The Globe and Mail. "That transition is going to take a while. And through that transition, that creates some risks."
Canadian GDP grew at an annualized pace of 3.1% in Q1, significantly outstripping Statistics Canada's earlier predictions of a 2.5% pace for the quarter. The BoC has previously committed to an inflation rate target of 2%.
Earlier this year, former BoC and Bank of England governor Mark Carney said that the current volatility in global markets is essentially marking the end of an age.
"The long era of low inflation, suppressed volatility and easy financial conditions is ending," Carney said. "It is being replaced by more challenging macro dynamics in which supply shocks are as important as demand shocks, increasing inflation, volatility, and interest rates."