The banking regulator has revealed its concerns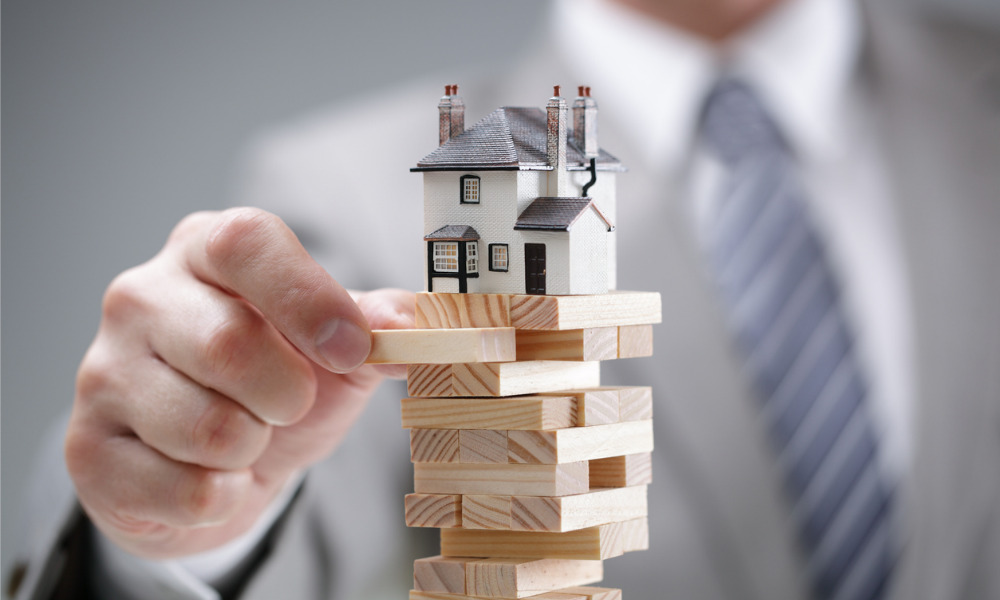 Canada's banking regulator, the Office of the Superintendent of Financial Institutions (OSFI), has released its latest annual risk outlook, highlighting growing concerns in the country's housing market. The regulator anticipates that weakness in the sector may persist throughout 2023, but notes that credit quality remains strong for now.
OSFI identified the housing market as its top source of worry in its annual risk outlook for 2023-24 due to high rates increasing the likelihood of defaults. Superintendent Peter Routledge has stated that credit quality in the sector is still strong, and residential real estate remains sound, buoyed by the overall resilience of the economy and low unemployment rates.
OSFI's ongoing review of B-20 mortgage underwriting rules
To better prepare for future risks, the regulator is reviewing the B-20 mortgage underwriting rules and is also examining how banks are handling variable-rate fixed-payment mortgages. The regulator is also monitoring key areas of concern, including liquidity and funding risk, commercial real estate weakness, transmission risk from private credit, digitization of finance, climate change, cybersecurity, and third-party risks from banks relying on systems like cloud computing.
Despite credit quality holding up, risks remain
Routledge notes that the effects of high-interest rates on credit quality have so far been more benign than expected, but that risks still exist. The regulator's focus on the housing market and other key risk areas reflects its proactive approach to mitigating potential threats to the stability of Canada's financial system.
Overall, the regulator's latest risk outlook underscores the importance of ongoing vigilance and risk management in the face of uncertain economic conditions and potential future shocks.
About OSFI
OSFI is an independent federal agency responsible for regulating and supervising all federally chartered banks, insurance companies, and pension plans in Canada. Its primary role is to safeguard the stability of the Canadian financial system by ensuring that financial institutions operate in a safe and sound manner and comply with federal laws and regulations.
OSFI was established in 1987 and operates under the authority of the Office of the Superintendent of Financial Institutions Act. The agency is headed by a superintendent, who reports to the Minister of Finance.
In addition to supervising financial institutions, OSFI also conducts research and analysis on financial trends and issues, provides guidance and advice to the federal government on financial sector policy matters, and participates in international efforts to promote financial stability and cooperation.