In spite of outside uncertainties, economic and demographic conditions support housing activity and growth in 2020 and 2021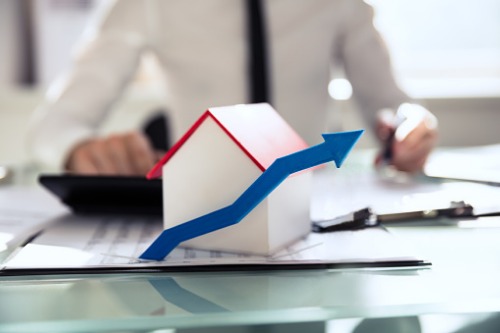 After seeing housing activity decline in 2018 and 2019, Canada's housing markets are expected to recover in 2020 and into 2021, according the latest Housing Market Outlook report from Canada Mortgage and Housing Corporation (CMHC).
Bob Dugan, CMHC's chief economist, said that all indications pointed toward modest GDP growth in 2020 and 2021 that, along with rising interest rates, are supportive of housing activity.
In recent years, the measures taken to cool overvaluation in markets such as Toronto and Vancouver have worked, as prices have been aligning more with fundamentals. However, in those areas and others where land is expensive and the housing supply is relatively unresponsive to price changes Dugan indicated that it might be appropriate to employ other measures.
"One of the things we think that needs to happen to improve supply is more density in these cities but more of the right kind of density," Dugan said on a conference call. "We see a lot of condo construction of bachelor apartments and one-bedrooms. We need to see more two- and three-bedroom apartments to make it feasible for families to take advantage of higher density living in metropolitan centres where supply constraints are more binding."
CMHC's current outlook for renewed home price growth doesn't mean that the situation will
necessarily worsen because those growth fundamentals do exist, and can be supportive to stronger resale market activity as well as price growth.
No one from CMHC commented on election results or policy matters, and Dugan said that CMHC's main concern is to be aware of potential external shocks to the housing sector. Household debt, for example, is high, and it remains a vulnerability because it increases the risk of economic and housing market instability. A widespread shock of some kind—if interest rates were to rise more than expected or if unemployment increased dramatically—households carrying heavy debt loads could face greater belt-tightening. This could lead to an increase in arrears, leading to downward pressure on the economy and housing activity.
"Arrears rates are very low on mortgages and that's a very positive thing," Dugan said. "But the level of debt in Canada is high and should there be some sort of a shock that causes unemployment to rise or the level of employment to drop, that can really have an impact on the performance of loans."
International trade tensions could result in another potential external shock. Uncertainty has persisted, impacting business and investor confidence, tempering economic conditions and increasing the risk of slower economic and housing market activity.
Housing starts
CMHC expects that housing starts for both single-detached and multi-unit housing will decline for the second year in a row before stabilizing in 2020 and 2021 somewhere between 194,000 and 204,300, which is close to levels between 1985 and 2018, but well below the 10-year high recorded in 2017. Between 2020 and 2021, GDP growth is expected to recover from a softening in 2019, but the boost that will give housing via improved economic activity and incomes will be offset by a slowing in household formation. Mortgage rates are expected to rise but to a significant degree, and so will have little impact on the housing outlook.
Home sales and prices
Home sales prices are expected to remain stable in 2019, below the 2016 peak. They will increase in 2020 and 2021, however, reflecting the expectations of household disposable income growth. Price growth is expected to move along a similar path as housing starts, declining in 2019 before resuming in 2020 and 2021. By the end of the forecast horizon, the average MLS home price is expected to be above its 2017 level. Ontario is expected to lead the price growth during this period, with Quebec also showing decent price gains. British Columbia will see modest price growth recovery in 2020 but then follow Ontario's lead in 2021.
In spite of outside uncertainties, economic and demographic conditions such as job growth and immigration will continue to support housing activity, reversing the trend of declines in starts, sales, and average home prices over the past couple of years.