Multiple Canadian and US-based institutions have committed to not funding these environmentally destructive projects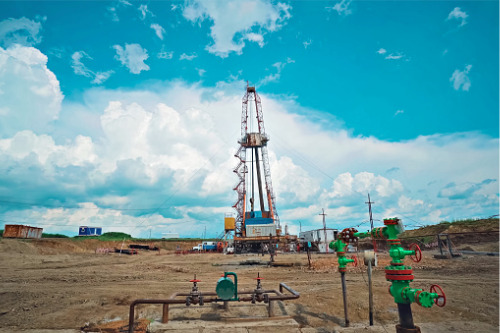 The Bank of Montreal has announced that it will not be funding oil and gas projects in the Arctic National Wildlife Refuge, making it the second Canadian bank to do so.
Following the lead of Royal Bank of Canada, BMO said that it will not be supporting these projects under its "responsible lending" policy, which prohibits involvement in activity affecting UNESCO World Heritage Sites or High Conservation Value Forests.
The policy also restricts BMO from funding the sale of internationally banned weapons and "the transfer of equipment for military and internal security purposes," Yukon News reported.
"It is the bank's intention to avoid direct financing for any project or transaction that involves exploration or development in the Arctic National Wildlife Reserve," BMO said in a statement published on its website.
Aside from the two Canadian banks, US-based institutions like Citi, Goldman Sachs, JPMorgan Chase, Morgan Stanley, and Wells Fargo have voiced support for the boycott.
"BMO's assurances to our governments and actions acknowledge that financing drilling in the Arctic National Wildlife Refuge is irresponsible," said Dana Tizya-Tramm, chief of the Vuntut Gwitchin First Nation. "Our message is clear: any bank that finances drilling in the Arctic National Wildlife Refuge would be complicit in the destruction of one of the world's great wild places, the worsening of the climate emergency and the erosion of the Gwich'in way of life. Our case is compelling: impacts and prices to develop are high, while oil prices and public support for drilling are low. … We hope that CIBC, Scotiabank, and TD will soon follow."