MBN spoke to MPC CEO Paul Taylor about the results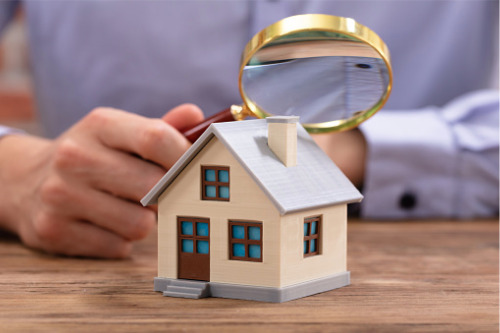 On Tuesday, Mortgage Professionals Canada released the results of its most recent Rapidly Evolving Expectations in the Housing Industry report. The third in a series of studies that kicked off in August, October's report found that Canadian consumers have maintained overwhelmingly positive attitudes toward homeownership since COVID-19 cases began spiking at summer's end.
MPC's report, written by chief economist Will Dunning, was based on a survey of 1,000 Canadians – 701 of which were homeowners with mortgages – conducted between September 25 and October 8, a time when fears over the coronavirus' renewed impact on the Canadian economy were once again intensifying. The increased anxiety was virtually undetectable in the survey results.
Ninety percent of homeowners said they are happy with their decision to purchase a home. Of the remaining 10 percent of respondents, only two percent reported regretting their home purchase entirely, while eight percent wished they had purchased a different property.
The positive vibes were, somewhat surprisingly, shared by Canadians who have yet to enter the housing market. In the October report, the percentage of people who expect to "never own a home" fell by half compared to the end of 2019. The percentage of non-owners who expect to buy a home in the coming year has increased from seven percent before the pandemic to 19 percent. But if prices are soaring and buying is becoming more competitive in markets across the country, where is this confidence coming from?
"My assumptions are that there's an awful lot of press about an expected reduction in house prices," says MPC CEO Paul Taylor.
Taylor says the optimism from prospective buyers may be the product of Canadians casually tracking housing activity and cobbling together a patchwork view of the market's future that includes bits of the Canadian Mortgage and Housing Corporation's projection of a nine to 18 percent drop in home prices and headlines that trumpet record-low interest rates remaining the norm until 2022. These people, Taylor says, "may feel they have more opportunity to [purchase a home] than in previous times given the current environment."
He also feels that people who spent the first wave of COVID-19 in tiny apartments or condos may be more driven than ever to buy a home after attempting, for several agonizing months, to both work and live in limited space without the luxury of going outside and making use of the amenities that make condo life, for many residents, bearable.
"If you're on lockdown, and sort of sequestered to [a small condo], it's definitely going to make you more critical of the space you're confined to," Taylor says, adding that an increased desire to buy is by no means a guarantee of rising sales.
Survey respondents were also optimistic about their employment and income prospects. For this portion of the report, respondents were split into two categories, those whose incomes have recovered or improved compared to before the pandemic and those who have experienced some form of income disruption. Of the former, only 11 percent are worried about a worsening of their current fiscal situation; of the latter, 34 percent anticipate a worsening, while 40 percent expect an improvement.
Considering that the majority of those surveyed were homeowners, Taylor says the confidence around income and employment shouldn't be surprising. Low-wage earners and renters have borne the brunt of COVID-19.
"if you were a homeowner," at the beginning of the pandemic, "the likelihood is that you were in a salaried job or were making quite a good income as a business owner," Taylor says. "That's likely persisted for you, even though it's maybe a different working environment now."
With the first wave of mortgage deferrals expiring in September, MPC tried to gauge homeowners' feelings around making their mortgage payments. Twenty-three percent reported expecting to experience "some difficulty" in making their payments. Four percent said they anticipate having "a lot of difficulty" paying their mortgages.
Taylor says that lenders in the MPC community are expecting the number of borrowers who eventually default after exiting their deferral agreements to be "really quite low," but even a small percentage of defaults could give the market a shake.
"Even a one- or two-percent default rate is going to be an awful lot of inventory suddenly coming on the market," he says, "so it could well have some impact on prices."
With that in mind, Taylor says MPC is planning to track default rates more closely toward the end of the year, when deferrals have expired for most borrowers and those in arrears begin slipping into default.
"It's going to be December before we actually do see people really in trouble," he says. "It'll be a very, very small percentage, but it may have an impact."