Industry up-and-comer on what the province's education program needs to include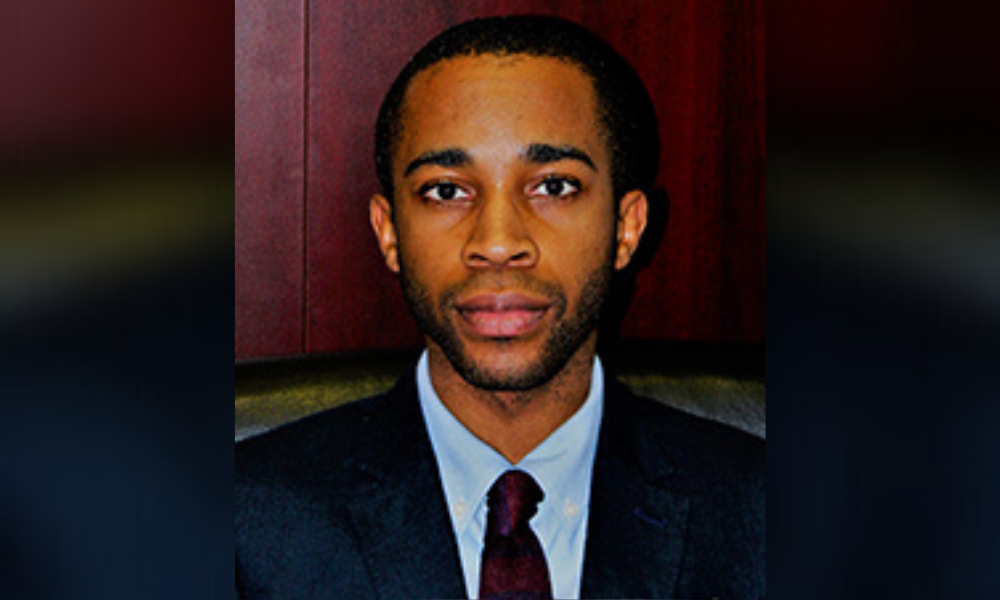 Ask any Ontario mortgage professional their biggest qualms about the industry, and it's a safe bet that the topic of education levels required to become a mortgage agent will feature prominently among many responses.
That's emerged as a hot-button issue in the Ontario mortgage community in recent years, particularly with the number of licensed agents across the province growing substantially: the Financial Services Regulatory Authority of Ontario (FSRA) revealed that that figure rose by 17% between June 2020 and June 2021.
Recent criticism has focused on the low bar to qualify as a mortgage agent in Ontario, with education requirements, consisting of a completed FSRA-approved program, described by some as insufficiently detailed to prepare new agents for the challenges of the profession.
Stefan McMillan (pictured top), an agent at Mortgage Alliance who earned his agent licence in 2017, told Canadian Mortgage Professional that the procedure to qualify was "the complete opposite" of difficult or rigorous, with a more comprehensive course required to equip prospective agents with the tools needed to succeed.
"I found that the mortgage licensing process was very simplistic," he said. "I find the process behind it is very easy to get into, and I feel like [there] should be a [few] more steps into it. Maybe even someone with at least a diploma for an entry point, because I find today in the industry, it's so easy to get a mortgage licence."
While McMillan said that the course was effective in providing a theoretical background to the mortgage agent profession, he added that much of the learning only started on the job – for instance, sitting in front of a client, interviewing them and providing them with the best possible advice based on options available.
Read more: Could principal brokers be doing more to educate new agents?
"Once I was licensed and there was a deal in front of me, that's when the real work began – actual knowledge," he said. "The courses teach you the actual theoretical and knowledge part of the industry; the real grit is when you actually have a deal in front of you."
Having recently been named within the top 20% of performers among Mortgage Alliance mortgage professionals, McMillan has clearly acclimatized strongly to the rigours of the role since qualifying. What advice would he provide to young mortgage professionals who feel like they may have been thrown in at the deep end in the agent profession?
Top of mind, he said, should be establishing a business plan that identifies how much new agents are planning to network and earn, and how many hours they hope to put into the business to achieve their end goals.
"Any time you start a new business, you need to have some business plan, so you stay on course instead of drifting off and flowing out of course," he said. "I'd say the primary advice to young agents is having a business plan."
Learning the ability to communicate effectively with clients, lenders, underwriters and other members of the mortgage process is another part of the job that McMillan said was absent from the course, and something that was essential for all new agents to master in order to have success in the industry.
"It's very imperative to have that type of skillset to give advice," he said. "We need to have a strong communication background to bring our point across to a client or underwriter for understanding and comprehension. I would think that's something they need to include in the mortgage course."
Read more: CEO: Higher standards needed for new agents
If the course were to be reformed in the future, McMillan said that it should also focus on showing would-be agents how to cultivate and develop a network in the mortgage industry, building out their base and establishing a platform for success.
That should involve teaching them how to utilize social media and email strategies to keep in touch with clients and promote their services as widely and effectively as possible.
"That's very important to young agents to develop that skill for success because we want to develop ethical and successful mortgage agents to reach goals that they get acknowledged for," he said.
"It would definitely [deal with] how to communicate with lenders and underwriters, and also how to build a network through social media, email marketing, those sorts of things – touching more on the marketing aspects of how to build your career."