Virtual solutions will remain attractive to some – but not all, says industry executive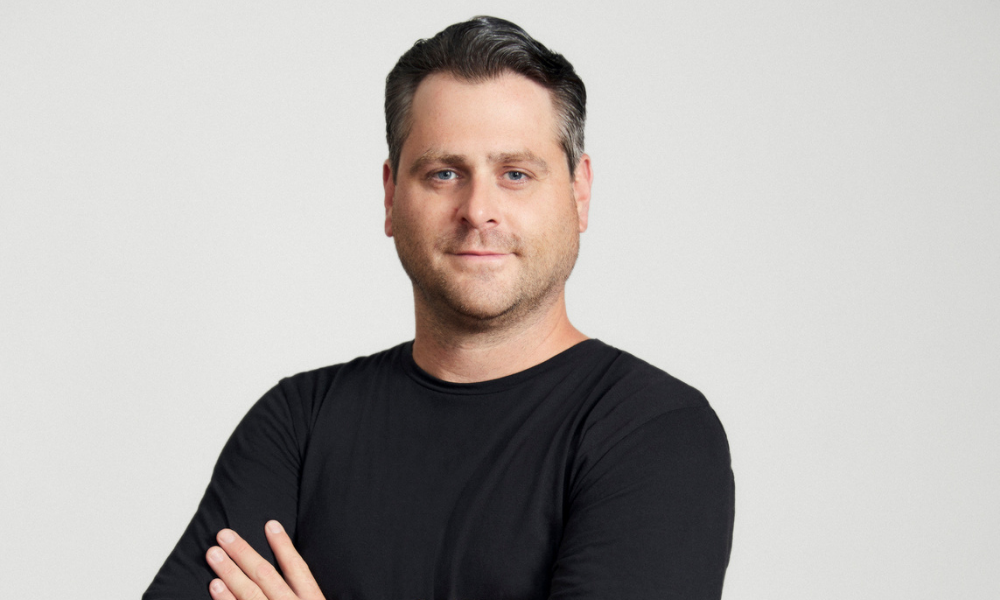 One of the most-discussed developments of the COVID-19 era has been the Zoom revolution, with work-from-home requirements drastically reducing face-to-face interaction with clients and colleagues alike.
The rise of virtual solutions to deal with that shift has been as significant in the mortgage industry as elsewhere. Many mortgage professionals, no longer able to travel to meet the majority of their customers in person, have turned to digital methods of guiding clients through the entire application process – from the initial conversation to sending through documents.
As Canada continues its gradual reopening and in-person meetings become a real possibility again, mortgage professionals are faced with the intriguing question of whether they'll revert to the pre-pandemic way of doing business or continue with the adjustments brought about during the last 18 months.
Scott Wittrup (pictured), regional manager, Greater Toronto Area and Atlantic Canada at InvisMI, told Canadian Mortgage Professional that working from home had allowed mortgage professionals to realize the potential of expanding into different markets – something that he said was likely to continue even in a possible post-pandemic landscape.
"Working remotely has increased the exposure and the amount of ground [mortgage brokers] cover," he said. "I've seen Ontario brokers reaching into the east coast, co-brokering and using our access desk, because they don't necessarily have to [meet] someone for an interview.
Read next: Is a return to the office imminent?
"They can use the internet and that technology piece to be their value proposition, and they're finding that they're getting a lot more business across the country."
That's been accelerated by the "urban exodus" from many busy cities towards more remote areas as a result of the pandemic, with Wittrup noting a rise in co-brokering deals by mortgage professionals in different regions and a greater impetus on brokers to become accustomed to other provincial regulations.
The embracement of technology has been especially apparent, Wittrup said, among new brokers entering the industry, many of whom are closely attuned to the benefits of digital solutions – whether in marketing, social media or more effective interaction with their clients.
"The way these new brokers are using technology is quickening applications and closing times, and increasing the amount of deals that a broker can receive," he said.
"They're able to get good deals in more quickly and decrease the amount of time that they're sitting there asking a lot of questions on the phone."
The rise in virtual correspondence, Wittrup said, has had the benefit of allowing brokers to narrow down the quality of mortgage applications received and reach a quicker decision on whether they can help a potential client, rather than travelling to partake in time-consuming in-person meetings.
He's also observed brokers utilizing their own technology and systems to help create a smoother deal submission process for clients, allowing the necessary documents to be submitted and received at the click of a button.
Of course, many in the industry also emphasize the value of in person interaction – particularly those whose daily work previously involved travelling to conduct regular meetings and catch-up sessions with brokers, agents and franchisees.
Read next: How are brokers taking advantage of a cooler market?
As manager overseeing a large region, Wittrup said that he's looking forward to being able to visit brokers and agents across the country more regularly, instead of meeting them via Zoom.
"I like to be able to meet brokers and bring some knowledge to them as much as I can," he said. "Whether it be updates on what we can do for them or on what lenders can do for them, it was a great thing to be able to sit down in an office and have those people there in front of you."
The fact that many new brokers can bring that technological and marketing focus to the table makes them a big asset to the industry, according to Wittrup, who himself was named as one of CMP's Rising Stars for 2021.
He envisaged an emphasis on training – particularly on compliance – across all brands in the industry's near future to make sure that those new recruits are fully up-to-speed with the myriad of rules and legislation they must navigate.
"One of the things the industry needs to improve on is making sure the training is there to ensure that we have a quality broker coming in," he said.
"Knowing policy and compliance should be the first thing they learn. I think you're going to see a real emphasis on that in the future."