Executive emphasizes a home as an excellent long-term investment despite recent price dips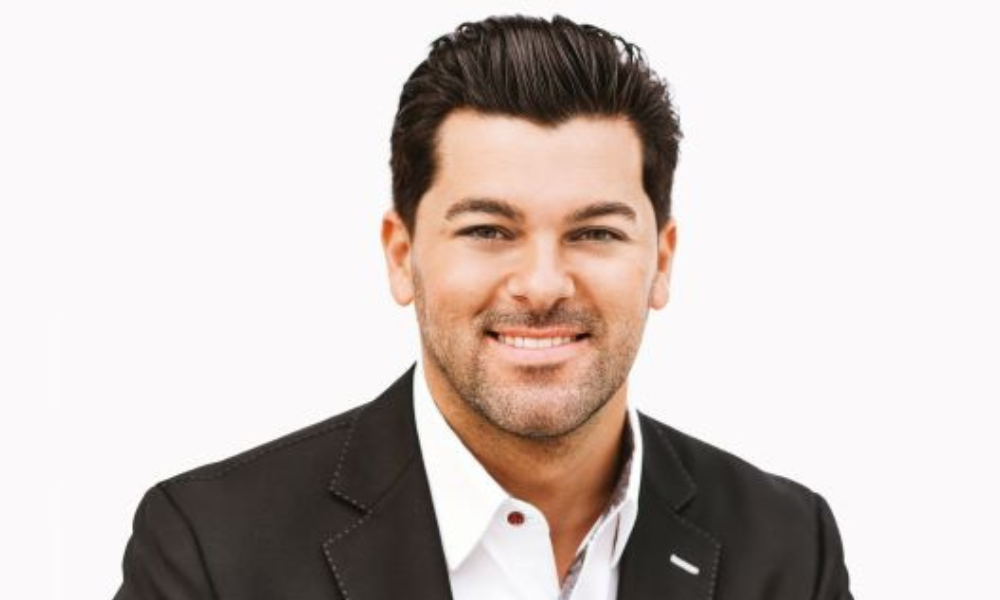 Plummeting home prices in Canada's hottest markets have been one of the stories of 2022, and that trend showed little sign of slowing towards the end of the year as national prices continued to fall in November.
Teranet-National Bank's National Composite House Price Index, a measure that tracks repeat sales of single-family properties across the country's largest markets, slipped 1.3% last month, with prices declining at a faster clip than the previous month as cooler activity continues to take its toll.
Big price drops in Vancouver, Montreal, and Ottawa-Gatineau helped drive that trend in November, with recent Canadian Real Estate Association (CREA) figures showing that the average national price has also dropped by its own measure to just north of $630,000.
Compared with the period of red-hot activity that gripped Canada's housing market for nearly two years after the onset of the COVID-19 pandemic, the dip in average prices in 2022 has been stark. Teranet-National Bank's home price index has fallen 9% across the board since May, with Toronto – typically one of Canada's most lucrative markets – seeing a decline of nearly 13%.
Is a home purchase the right move in the current market?
While that trend may have dismayed many current homeowners who've seen the value of their property tumble, it's important not to lose sight of the fact that housing remains a sound long-term investment in Canada, according to a prominent brokerage executive.
Speaking with Canadian Mortgage Professional, Rocket Mortgage Canada's executive vice president Bekim Merdita (pictured top) urged brokers and their clients to remain cognizant of the likelihood that house prices will begin to tick upwards again in due course as the market enters its next cycle.
"I think that when markets are moving fast, either up or down, there's a lot of uncertainty that exists with clients: is right now the right decision? Is this the right time to buy a home? I often relate buying a home to buying a stock in that it's very difficult to try to time it in the market," he said.
"However, if your long-term trajectory on the overall market is one of positivity – when you look out 15, 20, 30 years on your time horizon – then right now is the time to buy a home."
It's difficult to predict where house prices or interest rates will stand three or six months down the line, Merdita said – but long-term trends are easier to map out if the history of Canada's housing market is anything to go by.
"If you ask the same question looking forward 30 years to these folks, they'll tell you 'I think that houses will be at or above where they are currently valued at today,'" he said. "And if you truly feel that way, then it allows you to make the right decisions for you and your family.
"So I'm looking forward to people realizing that while the market may move up and down short-term, the long-term horizon for Canadian housing is still very positive."
3) As the housing market cooled down with the rise of interest rates, #mortgage loans dropped by 5.5% and refinanced mortgages dropped by a whopping 13.3%.

For more insights check out our latest report: https://t.co/hr2Bb3awC4

— CMHC (@CMHC_ca) November 30, 2022
When do experts expect house prices to recover in Canada?
Indeed, while housing markets across the country are still in "correction mode" with declining prices widespread, that trend could be nearing an end, according to RBC Economics.
A recent analysis by the banking giant indicated that although a softer market is set to persist for the coming months across the country, price declines could bottom out by the spring if the Bank of Canada hits pause on its rate-hiking trajectory as expected.
Still, that's likely to vary from market to market. In Toronto, for instance, the correction is showing signs of moderating – but is still ongoing, according to RBC, with steeper interest rates and affordability challenges continuing to weigh on borrowers and likely to continue to do so.
Montreal, too, is expected to see prices continue declining in the near term, while Vancouver is "not out of the woods yet," RBC said.
"We expect the [Vancouver] market's extremely poor affordability will continue to weigh on activity and prices in the near term," the bank's assistant chief economist Robert Hogue wrote.
What are your thoughts on where Canadian home prices are headed for 2023? How are things looking in your market? Let us know in the comments section below.