Real estate investing in Canada can be a great idea—you just need to know what you're looking for. Here is everything you need to know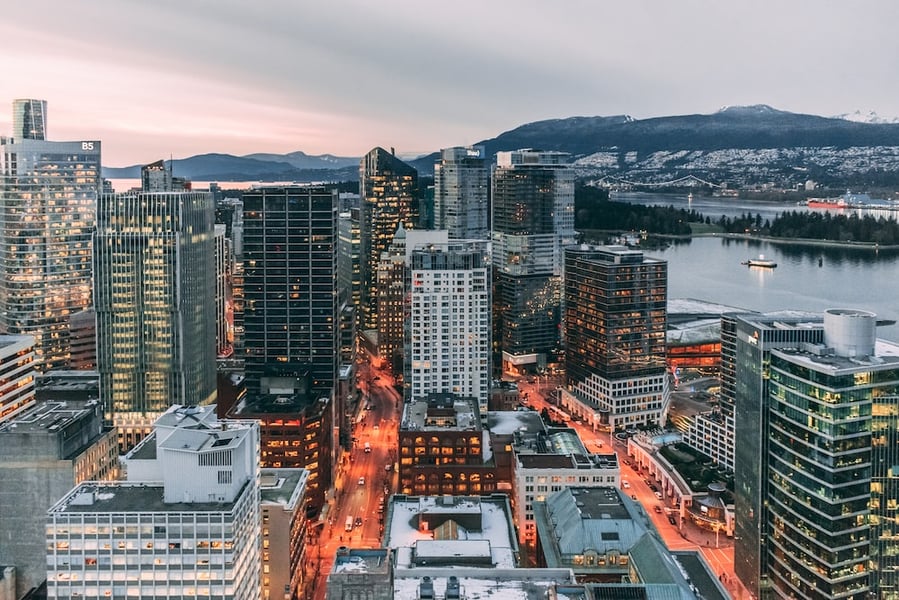 Investing in Canadian real estate may sound like a great idea to generate money over the long term by doing little work. Many Canadians achieve this by purchasing property in hot markets where the value seems to increase naturally or by buying a vacation home to rent out. There are many options to generate income from a real estate investment.
But what is the reality? Is investing in Canadian real estate a good idea? What are the different ways to invest in real estate in Canada? And where are the hottest real estate markets in the country right now?
In this article, we will detail everything you need to know about real estate investing in Canada.
Real estate investing in Canada is when you purchase, lease, rent, and/or sell pieces of real estate for a profit. For many Canadians, investment in real estate is an important asset in their portfolio diversification (which can be combined with cryptocurrencies, stocks, and bonds, among others).
If you invest in real estate, you can earn money in multiple ways, including purchasing undervalued properties, fixing them up, and reselling them at a higher price. Another common form of real estate investing is to purchase a rental property or a vacation property and earn money from the rent. Earning money in this way is not limited to residential properties, either; you could also purchase a commercial property, like an office space or a warehouse, and rent it out to businesses.
Another option is to take a passive approach to real estate investing, as oppose being actively involved in buying and selling. Some examples of this are to invest in real estate investment trusts (REITs) or real estate exchange-traded funds (ETFs), which are stock-like investments that allow you to capitalize on the real estate market without actively flipping homes yourself.
Different ways to invest in real estate in Canada
There are many ways to invest in real estate in Canada, which is one of the strengths of this type of investment. Some of the more common options include buying and managing a property yourself or taking a more hands-off approach and investing in a trust or fund, as mentioned above. Either way, you will be able to find an approach that suits your schedule and budget.
Here are some of the more popular ways to approach real estate investing in Canada:
Purchase a property
Flip a property
Purchase a rental property
Purchase commercial real estate
Purchase vacation property
Here is a closer look at each:
1. Purchase a property
When you buy a home, you are essentially making a long-term investment, which is called equity, i.e., the difference between the value of your home and the amount you owe on your type of mortgage. When you make monthly mortgage payments, your equity increases. This is another way of saying that your investment increases. If your home increases in value, either due in market value or renovations, your equity/investment also increases.
2. Flip a property
Flipping properties is an especially popular way to approach real estate investing in Canada. The most common way to flip a property is to buy a home that is a fixer upper, otherwise known as a distressed property. Another option is to purchase foreclosed or auctioned homes, which usually sell under market values. Regardless, when you make renovations, the resale value often increases.
The challenge in flipping properties is knowing which renovations will yield the highest resale value. In the worst-case scenario, you will end up paying more for renovations that you will get a return on your investment.
3. Purchase a residential rental property
Purchasing a rental property might be a good alternative if you want to profit off a home without having to flip and renovate it. Property investors can rent out single-family homes, apartments, condos, duplexes, and even townhouses. You can benefit both from the added cash flow you get from your tenant's rent and from the long-term appreciation of the home.
Keep in mind, however, that you will be charged for the maintenance of the home and that mortgage rates for residential rental properties are usually higher than your primary residence. It is also about the long game; recouping your initial investment this way may take years.
4. Purchase commercial real estate
Commercial real estate is essential rental properties for corporations or businesses, including offices, industrial complexes, malls, grocery stores, and shopping centres. Like residential rental properties, commercial real estate requires a significant investment up front—considerably more. To even speak to commercial investors, you would usually need a few million—or billion.
5. Purchase vacation property
By vacation property, we mean short-term rentals like bed and breakfasts or Airbnbs. Vacation property can be attached to your principal dwelling; it could even be a room you have to rent in your home. On a bigger scale, ambitious real estate investors purchase vacation property near major tourist destinations such as Jasper National Park or Niagara Falls. If you can maintain and clean your vacation property well, you have the potential to make a lot of money.
Keep in mind, however, that maintenance, cleaning, and upkeep are all major expenses—as are the extra mortgage payments.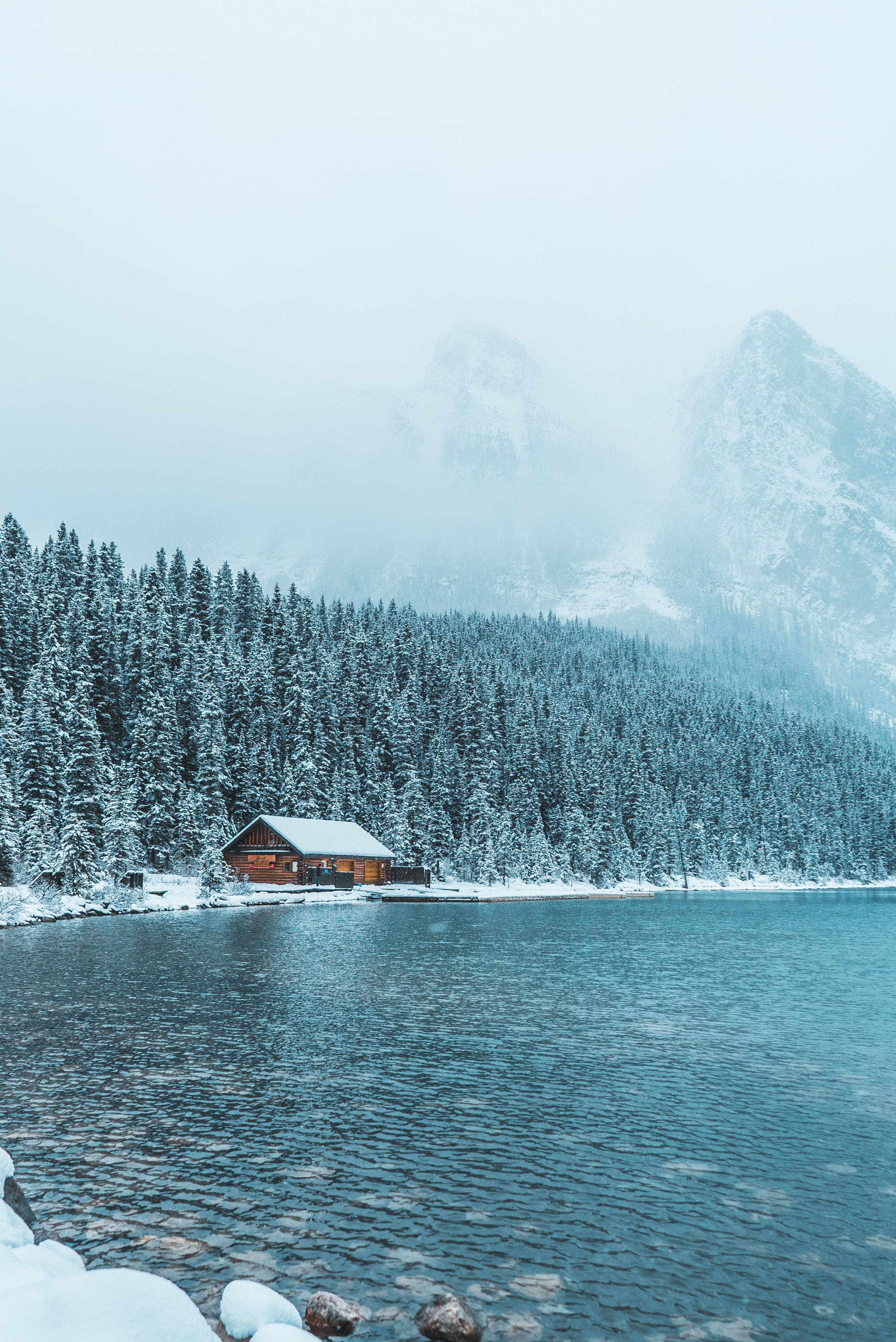 The short answer to this question is, yes, buying real estate in Canada can be a good investment. But whether it is a good idea for you will depend on your financial goals, risk tolerance, capital and timeframe. You should also determine which type of real estate you want to invest in: residential real estate or commercial real estate. In this section, we will look at each to determine which will be best for you.
Residential real estate investing Canada
Residential real estate in Canada can vary wildly, from condos to single-family homes to vacation homes. While they all differ in size, location, and function, these properties are all categorized as residential real estate—and reap many of the same benefits.
Here are three benefits to residential real estate investing in Canada:
Rebates. When buying a rental property, you will need to pay all HST up front, which can cost more than you originally thought. To lessen your financial burden, however, you can take advantage of the New Residential Rental Property Rebate, which you can research here. Doing so can make your investment more affordable—adding the potential to earn more.
Lower cost. The cost of investing in residential real estate is far less costly than investing in commercial real estate. Since down payments on residential properties are considerably less, the average person will be able to afford it, making it easier for those who want to diversify their portfolios with less financial risk.
Potential for more tenants. There is a greater potential for more tenants since more people like working professionals, students, and immigrants who want to downsize choose to rent residential properties instead of buy a home. This is especially the case in Canada's current housing market, with more people staying in the rental market longer.
Commercial real estate investing Canada
There are generally two types of commercial real estate, commercial buildings (office buildings, retail spaces, warehouses, etc.) or multi-unit residences. Properties that offer five or more rental units and are designed as living spaces can be considered commercial real estate.
Here are three benefits to commercial real estate investing in Canada:
Long-term leases. Compared to residential real estate, commercial real estate tends to have longer leases. Some commercial properties have leases that last from five to 10 years. Long-term leases like these protect investors and ensure that tenants remain longer, lowering vacancy rates and maintaining cash flow.
Higher return on investment (ROI). ROI is the ratio between investment and net income and determines how much money an investor receives after all the necessary payments have been deducted. Historically, commercial real estate has the highest returns on investment: 6%-12% compared to 1%-4% for residential properties.
Tax benefits. Commercial investors can take advantage of double net lease (NN) or a triple net least (NNN). In a NN least, tenants pay for the rent and two other incidentals, usually insurance and property taxes. In an NNN, tenants are responsible for all costs except structure repairs, meaning landlords don't have to pay property taxes on their commercial property.
Canadian real estate markets have surged in the last 10 years, with some cities emerging as hotspots for homeowners, home buyers, and investors alike. Due to high standards of living, a stable political environment and a diverse economy, Canada has also drawn investment internationally in its real estate markets.
Here are some of the hottest real estate markets in Canada, which differ from the hottest real estate markets in 2022—and one may surprise you:
Toronto
This is no surprise. Toronto has consistently been one of Canada's hottest real estate markets for years. Canada's largest city (pop. 6 million) is a major economic hub with a diversified economy and solid industries in technology, finance and healthcare.
The average price of a detached house in the city is roughly $1.6 million, which makes it one of the most expensive real estate markets in Canada. Due to high demand and its stable economy, however, T.O. remains an attractive option for real estate investors.
Vancouver
You cannot talk about real estate in Canada without mention Toronto and Vancouver. Like Toronto, Vancouver also has a strong economy with industries like tourism, natural resources and technology. The average price for a detached home in British Columbia's largest city is about $1.5 million.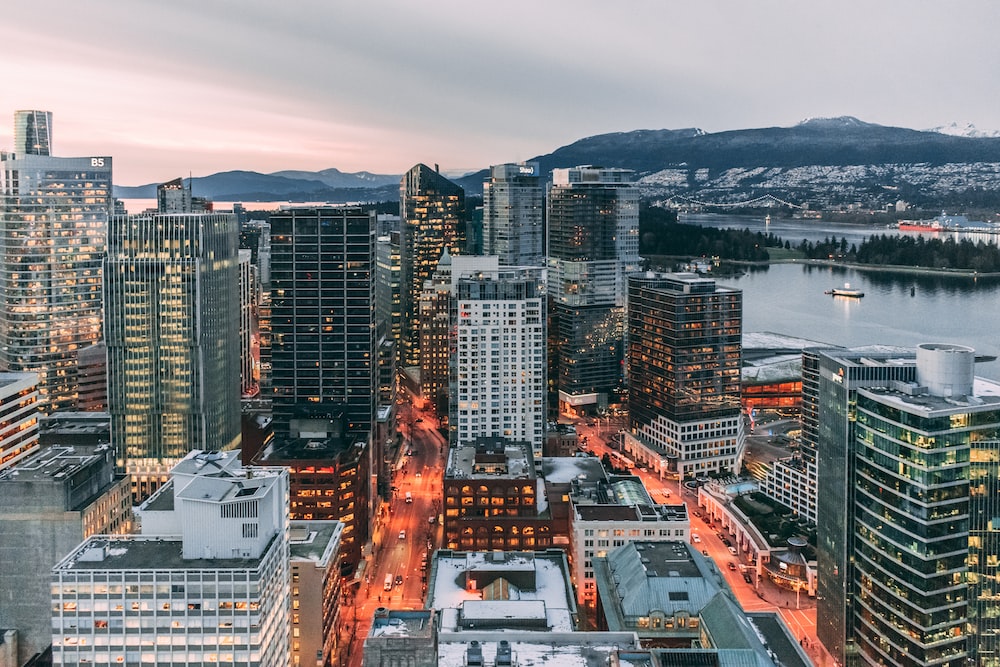 Milton, Ontario
Milton, Ontario, is the surprise on this list. With a population of roughly 130,000, Milton is located about 40 kilometres from Toronto. Over the past 10 years, real estate prices in Milton have surged, due in part to its proximity to Toronto and to its economy, which is strong in its own right. The average price of a detached home there is about $1.3 million.
The 1% rule in real estate measures the price of the investment property against the gross income the property will generate. To pass the 1% rule, the monthly rent of the potential investment must be equal to or no less than 1% of the purchase price.
To calculate the 1% rule, you simply have to multiply the purchase price of the home by 1%. An even easier way to view it is you can simply move the comma in the purchase price to the left two spaces, the result of which should be the minimum amount you charge for rent each month. If the home needs repairs, you should factor that into the equation by adding it to the buying price, then multiplying the total by 1%.
If, for instance, the purchase price of a home is $150,000, you would multiply that number by 1%, or 0.01, equaling $1,500/month in rent. If your property requires $10,000 in damages, you can add that number to the purchase price ($150,000) to make $160,000. If you multiply that number by 1%, or 0.01, you are looking at a monthly rent of $1,600.
As we have seen, investing in real estate in Canada is a good idea. However, it is important to understand beforehand which type of real estate investment will work best for you and which are the hottest markets to invest in. It also helps to know the real estate trends, both past and present.
Before you pursue your own goal, it is important that conduct your own research, such as real estate investment schemes. Gaining a better understanding the mortgage industry can also be helpful. You will also want to read our Special Report on the best Canadian mortgage companies to work for in the industry.
Have experience investing in real estate in Canada? Let us know in the comment section below what you did to reach your goal.