Time for agents and brokers to get back to basics after an unsustainable two years, says agent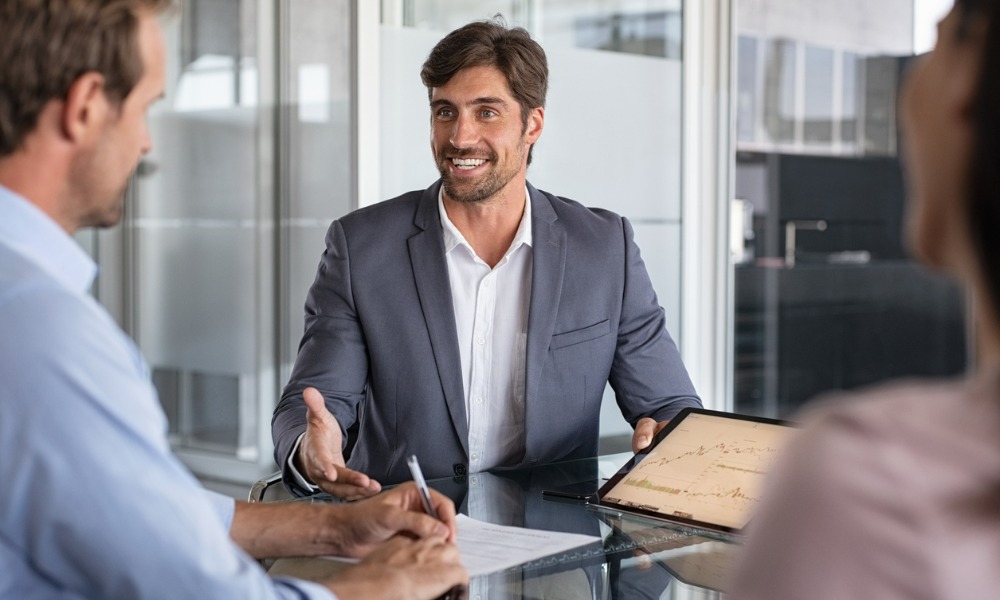 As Canada's housing market hit an unprecedented boom at the beginning of the pandemic, many mortgage brokers and agents saw their annual volume shoot through the roof.
A perfect storm of factors, from slashed interest rates to pent-up savings and the ability to work from nearly anywhere, saw Canadians embark on a homebuying spree of epic proportions throughout the second half of 2020 and most of last year.
Those sizzling housing and mortgage markets coincided with the arrival of 100s of new entrants to the mortgage agent profession: in Ontario alone, the number of newly licensed agents surged by 17% between June 2020 and June 2021, according to the Financial Services Regulatory Authority of Ontario (FSRA).
The frenzied pace of the housing market before the start of this year is fast becoming a distant memory, with homeowners and prospective buyers now contending with rapidly rising interest rates and falling home sales and prices.
A cooler market is to be welcomed – and it's time for the jobs of mortgage agents to "become boring again," after the profession's surge in popularity in recent years, according to a London, Ontario-based agent.
Ryan Sims, of TMG The Mortgage Group, told Canadian Mortgage Professional that the market of the past two years had been an unsustainable one that had elevated the mortgage agent profession to unrealistic heights.
Read next: National average home prices are falling – but are they relevant?
"We've got mortgage agents that have only been in the business for three or four years that are making more money than cardiac surgeons. That just doesn't seem correct," he said. "For the last few years, mortgage brokers and real estate agents have been rockstars.
"Our jobs need to go back to being boring. Every time in history when you see a subsector of society become popular, it's usually a warning sign. In the US in 2007, it was real estate agents. What happened within 12 months? Go back to the late 1990s, and the hedge fund tech guys were all the rage. We all know how that ended."
The same goes for a housing market that could do with a period of sustained calm, Sims said, after the eyewatering price growth witnessed in recent years. Even despite falling house prices in many markets, the MLS Home Price Index still spiked by 14.9% on a year-over-year basis in July, according to the Canadian Real Estate Association (CREA).
Sims believes houses and mortgages have become financial instruments to be traded like chips, exemplified by the fact that price appreciation of a home in hotter markets has often outstripped the earnings of its owner.
"If you look at Toronto, houses were earning more than people up until February," he said. "So, if you made $50,000 a year at your job, and your house was going up double digits – 10% a year – your house was making $100,000 in take-home money. Your house out-earned you, and that's not healthy."
The "weaponization" of the housing market is a bad omen for society, he said, with a clear need to get back to a more conventional understanding of what a home purchase should be for.
Read next: Housing market risks grow – but long-term outlook healthy, says CEO
"We need to get back to a house being a home: you buy it, you live in it for 10 years, you pay your mortgage down. It needs to be boring again," he said.
Indeed, it's in the best interest of clients to focus on paying down the balance on a home, and staying there for a prolonged period of time, rather than simply waiting on price growth to move the property on for an inflated sum, Sims said.
The alternative is a housing market that continues to see affordability climb out of reach for new buyers who will find themselves unable to keep up with surging home values in prominent areas for real estate, according to Sims.
"If house prices are so out of control that the next generation can't get their foot in the door," he said, "how is that going to make society look in 10, 15, 20, 30 years?
"We need prices to come back down to allow first-time buyers or people that have been renting for a very long time to get their foot in the door. And that's not going to happen when you see the price is going up $100,000 or $150,000 a year."