Despite recent volatility, Canada's housing market will remain robust, says high-profile executive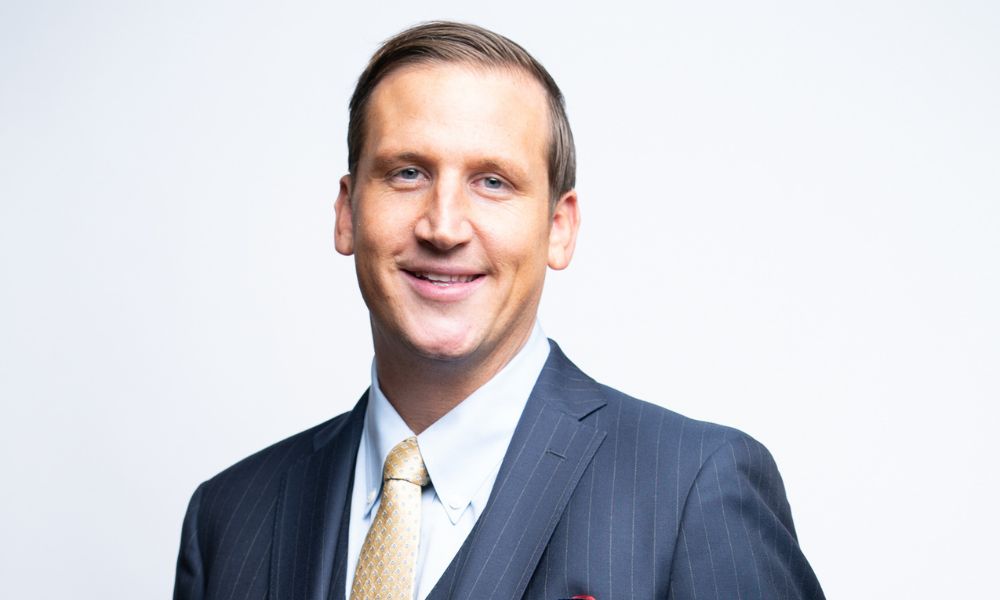 Speculation about a possible recession in Canada has mounted in recent weeks as the country's housing market slows, borrowing rates rise, and a cost-of-living crisis continues to gather steam.
A recent analysis by Royal Bank of Canada (RBC) concluded that a moderate recession was in the cards for 2023, although the banking giant added the major caveat that it's likely to be "moderate and short-lived by historical standards" – and that it could reverse as soon as central banks start lowering rates.
The country's national housing agency, Canada and Mortgage Housing Corporation (CMHC), also indicated that a recession could transpire if the Bank of Canada decides to implement more aggressive rate hikes towards 3.5% in early 2023, with a "mild" contraction possible between Q4 2022 and next year's first quarter in that case.
Inflation posted its sharpest annual increase in nearly 40 years in Canada in June, spiking by 8.1%, and the country's housing market is also tailing off with the national benchmark price of a home sliding by 1.9% last month, according to the Canadian Real Estate Association (CREA).
That represented the most significant monthly decline since data collection began and sparked fresh questions on just how far home prices could be expected to fall.
Read next: What's next for Canada's housing market?
Current levels of risk in the Canadian housing market are higher than at any point since the global financial meltdown 14 years ago, according to Drew Donaldson (pictured top), founder and CEO of the Toronto-based mortgage brokerage Donaldson Capital.
Still, he said he remained optimistic about its long-term health despite the possible impact of rate increases on the market.
"I think the risk is the highest it's been since really 2008," he told Canadian Mortgage Professional. "In the short term, there's risk; long term, I always remain a bull. I like Canadian and US real estate for the long term, but in the short term, the risks are very elevated.
"Rates have gone up very quickly in a short period of time, which has caught a lot of people off guard, and the sentiment has definitely shifted. When a client calls me to ask about the market, I think it's prudent that I tell them, 'Listen, there's a lot of risk in the market right now with where it's going, and patience may prove to be the key.'"
Canadians who are still aiming to enter the market in the next 12 months shouldn't be dissuaded by news about rising interest rates and surging inflation, Donaldson emphasized, particularly given that the market has seen a noted shift toward a more buyer-friendly environment.
"At some point, you might see a deal, and you've actually got to act and buy that property," he said. "Just make sure your employment's stable, you can pay the mortgage, and know that as a buyer, you actually have a little bit more room for negotiation.
"As a seller, I wouldn't be getting too cute with the price. If someone offers you a fair price for your property, or even a little bit below, you should probably accept the offer and move on because in six months, it might be a little bit lower."
Read next: Canada's inflation rate surges even higher
That means there are still opportunities in the current market, according to Donaldson, especially with over 1.2 million new Canadians expected to enter the country inside the next three years.
That's especially relevant in some of the country's previously hottest markets, with the Greater Toronto Area (GTA) having seen average home prices fall by 12.6% since February and Greater Vancouver posting a 7.5% decline since then, according to CREA.
In Kitchener-Waterloo, where prices surged during the pandemic boom prices, average prices were down by 18.5% between February and June, CREA said.
"People buy homes for various reasons. Sure, the value of the asset is important and the cost that they're paying on the interest rate is also important. But in the end, if somebody's moving into Toronto from a different city or country and they want to put their kids in school, they may not want to rent for two years," Donaldson pointed out.
"They may want to just buy something, get into the school district that they want. And as much as interest rates have gone up, they're probably going to get a better price. It's shifted to a buyer's market."