Measure is an imprecise way of judging housing market's health, suggests economist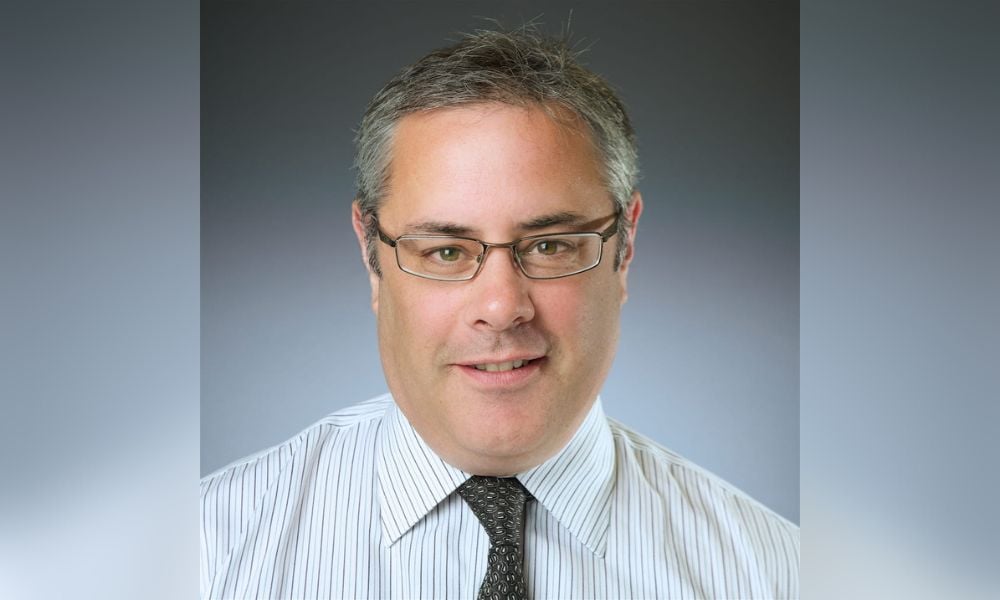 A pronounced recent decline in the average price of a home in Canada has sparked fears about an economic downturn – but that measure isn't necessarily the best gauge of the housing market's health, according to a leading economist.
The average home price across the country has dropped by about 18% since peaking in February, according to the Canadian Real Estate Association (CREA), as Canada's housing market cools and activity eases off from the frenzied pace of the last two years.
However, that's a poor way of measuring house price inflation or deflation because the average price can change with the composition of what's being sold from month to month, according to Bob Dugan (pictured top), chief economist at Canada Mortgage and Housing Corporation (CMHC).
He explained that the mix of properties being sold each month heavily influences the national average price, meaning that if single-family homes outsell condos one month but that trend is reversed in the next, the national price is likely to fall because single-family homes are usually more expensive than condos.
By contrast, CREA's MLS Home Price Index (HPI) Aggregate Composite Benchmark, which controls for changes in composition, registered only a 3.3% decline between March and June – a not insignificant drop, Dugan said, but a far less dramatic one than the national unadjusted average.
Read next: Housing market risks grow – but long-term outlook healthy, says CEO
"Most of the change in prices is composition," he told Canadian Mortgage Professional. "It's not that house prices have plummeted, but because of higher interest rates, maybe people aren't qualifying for single-family homes as much – they're buying row homes, condos – and that's really changed the mix of houses that have sold."
Geographical composition changes can also have a direct impact on the national average price, Dugan pointed out: if sales slow in the Greater Toronto and Greater Vancouver Areas (where prices are high) but more homes are sold in less expensive areas, the overall average price will most likely fall.
Average home price declines were also steeper in GTA areas (18.5% in Kitchener-Waterloo and 12.6% in Greater Toronto) since February than elsewhere, with Quebec City and Winnipeg posting average price drops of just 2.3% and 1.2%, respectively.
CMHC forecasts a 5% decline in the national average price by the middle of 2023 compared to its early 2022 high, a calculation that Dugan said is made along similar lines to the HPI benchmark.
"A lot of economists are talking about the average price going forward and seeing 10-20% [declines]. They're talking about an average price where the mix [or composition] is changing – but I just don't like to talk about that because I just don't think Canadians buy an 'average house,'" he said.
"Someone who's in the market for a condo buys a condo, so they care more about how the price of condos have changed over the last couple of months, or how the price of single-family homes, if that's what you're going to buy, changed. And so our inflation measure tries to be truer to that."
Dugan said that while the financial burden that comes with rising interest rates would impact many homeowners, qualifying rules and the stress test meant that the prospect of widespread mortgage defaults was a remote one.
Read next: What's next for Canada's housing market?
In Canada, rising interest rates typically don't tend to result in a high number of borrowers defaulting on their mortgage, perhaps because of different rules north of the border compared with the United States, he suggested.
"In Canada, there's full recourse on the mortgages," he said. "Back in the financial crisis in 2007-08 in the US, you always heard about homeowners who just hand their keys back to the bank when they were underwater on their mortgage, and they just walked away.
"Because of recourse in Canada, you can't do that. If you hand your keys back to the bank and they sell the house and aren't made whole for the mortgage that's left, they can come after you for your other assets."
That recourse gives homeowners a lot more skin in the game, he added, meaning that they will typically cut back on other areas before falling behind on their mortgage payments. "They might miss some car payments, they might miss some credit card payments," he said, "but they pay their mortgage."