Do you want to know the best jobs for mortgage brokers in Canada? Here is everything you need to know about the best employers and the benefits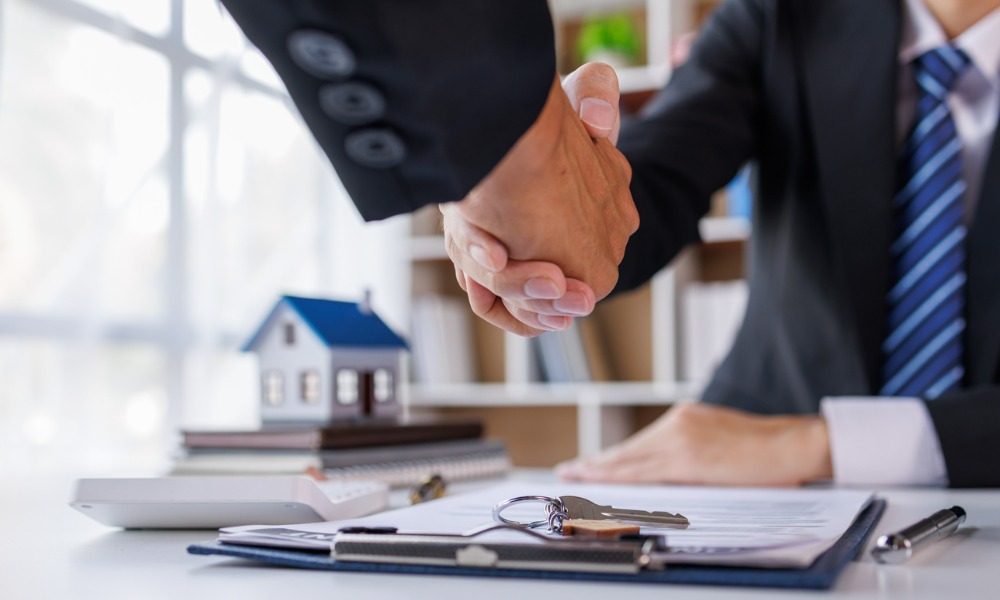 Becoming a mortgage broker in Canada may contain a few steps, but the rewards—if you are prepared to work hard—will likely be worth it. Do you want to be your own boss? Do you want your earning potential to be unlimited? If the answer is yes to either of these, you may want to seriously consider a career as a mortgage broker.
In this article, we will explore the best jobs for mortgage brokers in Canada, as well as break down what a mortgage broker does, how to become a broker, and the major benefits.
A mortgage broker essentially acts as an intermediary between prospective home buyers and mortgage lenders such as banks or other financial institutions. Mortgage brokers negotiate the best possible loan options and interest rates from multiple mortgage lenders on behalf of their clients. This provides the client the ability to compare terms and rates and choose the best for them.
Mortgage brokers then transfer the necessary documents from the borrower to the lender for processing and, ultimately, approval. Brokers also help customers who want to sell their properties by going over the financial information from prospective home buyers.
Jobs for mortgage brokers: Key responsibilities
The various responsibilities that mortgage brokers have to both the customer and the financial institution include the following:
Finances. Reviewing the prospective borrower's financial circumstances and long-term goals;
Documents. Submitting the borrower's documentation to the financial institution;
Mortgage products. Knowing the market to identify the right mortgage product for each individual borrower;
Legality. Ensuring the borrower understand the legality of the transaction(s);
Pre-approval. Obtaining the mortgage loan's pre-approval for their clients;
Negotiation. Negotiating with the lending institution to secure the best loan option for the borrower; and
Relationships. Developing relationships with real estate companies and financial institutions.
How to become a mortgage broker in Canada?
Knowing the steps to becoming a mortgage broker in Canada can help you decide if it is the right career path for your abilities and your long-term goals. Here are some of the basic—and necessary—steps to becoming a mortgage broker in Canada:
Education
Experience
Certifications
License
Post-graduate degree/accreditation
Apply
Network
Let's take a closer look at each to help you determine if becoming a mortgage broker is the right career move for you:
1. Education
Obtaining an appropriate undergraduate degree can be an important step to pursuing a career as a mortgage broker. A degree in accounting, finance, or business administration can be an asset, and give you a better understanding of sound financial plans for your clients.
2. Experience
Gaining relevant experience is a crucial part of becoming a mortgage broker, since brokerages usually recruit candidates who have relevant experience instead of candidates who simply have academic qualifications. It is better, therefore, if your resume contains both academic qualifications as well as experience.
Not only that, but the right experience will also help you develop your negotiating skills and ensure success in your new role. One easy way to gain experience is to take internships during your undergraduate degree.
3. Certifications
Different provinces in Canada have different programs to certify mortgage brokers. In Ontario, for instance, passing the mortgage agent course, which can be done either in-class or online, is compulsory if you want to become a mortgage agent and, ultimately, a mortgage broker. In Nova Scotia, on the other hand, you must pass the Nova Scotia mortgage broker program as well as the associate mortgage broker course. It is important to know the certification requirements in your province.
4. License
Like certifications, licensing programs for mortgage brokers differ depending on the province. In Ontario, for instance, it is compulsory for candidates to have authorization from brokerages to trade or deal mortgages on for them. Among the other requirements are finishing the mortgage agent course in the 36 months prior to applying for your mortgage broker license.
5. Post-graduate degree/accreditation
It is worthwhile to get a relevant postgraduate degree or accreditation, since doing so can open a broader range of job opportunities for you. Because the achievements show your proficiency in the mortgage field, there is a high demand for candidates with this type of degree or accreditation.
Postgraduate degrees in property law, accounting, or business management would be beneficial, as would certifications such as Accredited Mortgage Professional (AMP).
6. Apply
Like most jobs, becoming a mortgage broker includes submitting a cover letter and resume, and undergoing a successful interview. It is therefore important that your resume is clear and concise since hiring managers cannot always review resumes thoroughly.
A good approach is to highlight your relevant qualifications and skills in the resume and highlight your relevant academic qualifications and professional experience in your cover letter. And by researching possible interview questions, you can better your chances of having a good interview.
7. Network
Networking with other mortgage professionals can provide you different industry opportunities. It doesn't hurt to know people when you apply for different positions, either. Networking may also be a good chance to find a mentor. Industry events or lectures are a great way to expand your network.
In its Top Mortgage Employers for 2023, Canadian Mortgage Professional (CMP) awarded the best places to work for mortgage brokers in Canada. The industry's top employers prioritized their employees' overall well-being with strategies that included:
Competitive compensation packages
Professional development
Benefits that boost physical, mental, social, and financial health
The winners of the Top Mortgage Employers for 2023 excelled in each of these areas—and beyond. The major winners included:
HomeEquity Bank
Oppono Lending Company
MCAN Financial Group
Let's take a closer look at each of the Top Mortgage Employers for 2023 to see how each excelled.
HomeEquity Bank
HomeEquity Bank—a three-time CMP Top Mortgage Employer—embraces a culture of flexibility, offering its employees the following:
Competitive compensation practices
Peer-nominated and corporate awards programs
An online platform where leaders can award points to employees to redeem for prizes
One extra paid day off each year for volunteering
A community leadership recognition program that awards a $500 grant to an employee's charity of choice
HomeEquity Bank, Canada's leading reverse mortgage provider, helps its more than 300 employees achieve work-life balance with a permanent hybrid work policy. HomeEquity Bank's award-winning corporate culture celebrates its employees' commitment to its purpose of helping Canadians aged 55 and older stay in the homes they love.
For its community-mindedness and corporate culture, HomeEquity Bank credits its workforce for surpassing the $1 billion mark in reverse mortgage originations for two years running. That figure represents a 30% year-over-year growth, which is, in turn, fuelling a focus on recruit top talent in the industry.
Oppono Lending Company
From the start, Oppono Lending Company's main objective was to cultivate an office culture where people genuinely enjoy coming to work. This broker-focused business won a gold medal as one of 2023's Top Mortgage Employers in the lender with 10-100 employees category. Oppono Lending Company won the highest overall employee satisfaction rating of 98.28%, with satisfaction of 100% in the innovation and reputation categories.
Oppono Lending Company became a Top Mortgage Employer by offering its employees the following:
Competitive and equitable compensation packages, including monthly bonuses based on originations and overall company performance
Commissions to client retention and origination teams
Professional development
Paid gym memberships
Oppono's employees are team members at this growing company and inclusion is celebrated; most of the frontline and management teams reflect the diversity of their local communities. Another source of company pride is its low turnover rate, which hovers near 0%.
MCAP
MCAP won its place among the Top Mortgage Employers 2023 due to its laser-like focus on homeowners, brokers, and its employees. MCAP has reached a milestone of $150 million in assets under management in 2022 due to its commitment to adopting policies and programs that reflect all stakeholders. MCAP credits its employees with being instrumental in driving the country's largest independent mortgage finance company to evolve and grow.
MCAP implemented a new way of working that combines in-office, hybrid, and remote options customized to employee roles within the company. To achieve this, management considered employee feedback about their need for flexibility, along with what leaders need to manage, as well as a variety of configurations in which people can be productive.
This Top Mortgage Employer also offers employees the following:
Customized remote and hybrid work environments
Competitive compensation and flexible benefits packages
Learning and development
Free virtual wellness sessions for employees and their families
RRSP and TFSA matching programs
A short-term annual incentive plan to reward employees for their achievements of established performance objectives
MCAN Financial Group
MCAN Financial Group is community minded, with monthly virtual town halls highlighting employees' stories, cultures, and achievements. Additionally, a largely remote and supported work environment provides employees with an authentic work-life balance.
More than 70% of MCAN Financial Group's multi-generational workforce identifies as diverse, and more than 45% of its executive team is female. This Top Mortgage Employer puts priority on promoting from within and has a team that boasts one of the lowest employee turnover rates in the mortgage industry. And for two years running, MCAN Financial Group's team voted it a Great Place to Work.
MCAN Financial Group offers its employees the following:
A fully remote and supported hybrid work model
Benefits for all staff on their first day of work
Learning and development
Community involvement, such as the ICON program, which helps cover borrowers' mortgage payments in times of struggle
While it can be challenging work, there are numerous benefits to becoming a mortgage broker in Canada. One of the benefits is that you can take push the profession as far as you would like; another is that the mortgage industry is ever-growing, which means you do not have to worry about any lack of opportunities.
Here are five benefits of becoming a mortgage broker in Canada:
Job security
Flexibility
High income potential
You are your own boss
Opportunities for side hustle
Let's take a closer look at each to see if it is the right career for you:
1. Job security
Job security is one of the main benefits of becoming a mortgage broker, since brokers are not under the employment of any company. That means that if you can get business, you will earn an income—the more work, the better for your wallet.
2. Flexibility
A flexible schedule that you can make yourself (depending on your clients' needs) is another major benefit to becoming a mortgage broker. You can work as little or as much as you want, and you can work from home or from an office. And you can also decide which hours of the day/night you want to work and decide your time-off.
3. High income potential
If you have done the work to attract a lot of clients, there is no limit to how much you can make being a mortgage broker. Potentially, your income can be unlimited, depending on how many clients you have.
4. You are your own boss
Many people dream of being their own boss. If you are one of these people, becoming a mortgage broker may be the best move for you. Mortgage brokers are essentially in charge of their own business, meaning that they choose the way they want to do things.
5. Opportunities for side hustle
You may even have the opportunity to making being a mortgage broker your side hustle if you already have a job. In this situation, you can earn money in your free time, which is an ideal way to make extra money to help pay your bills or for your savings.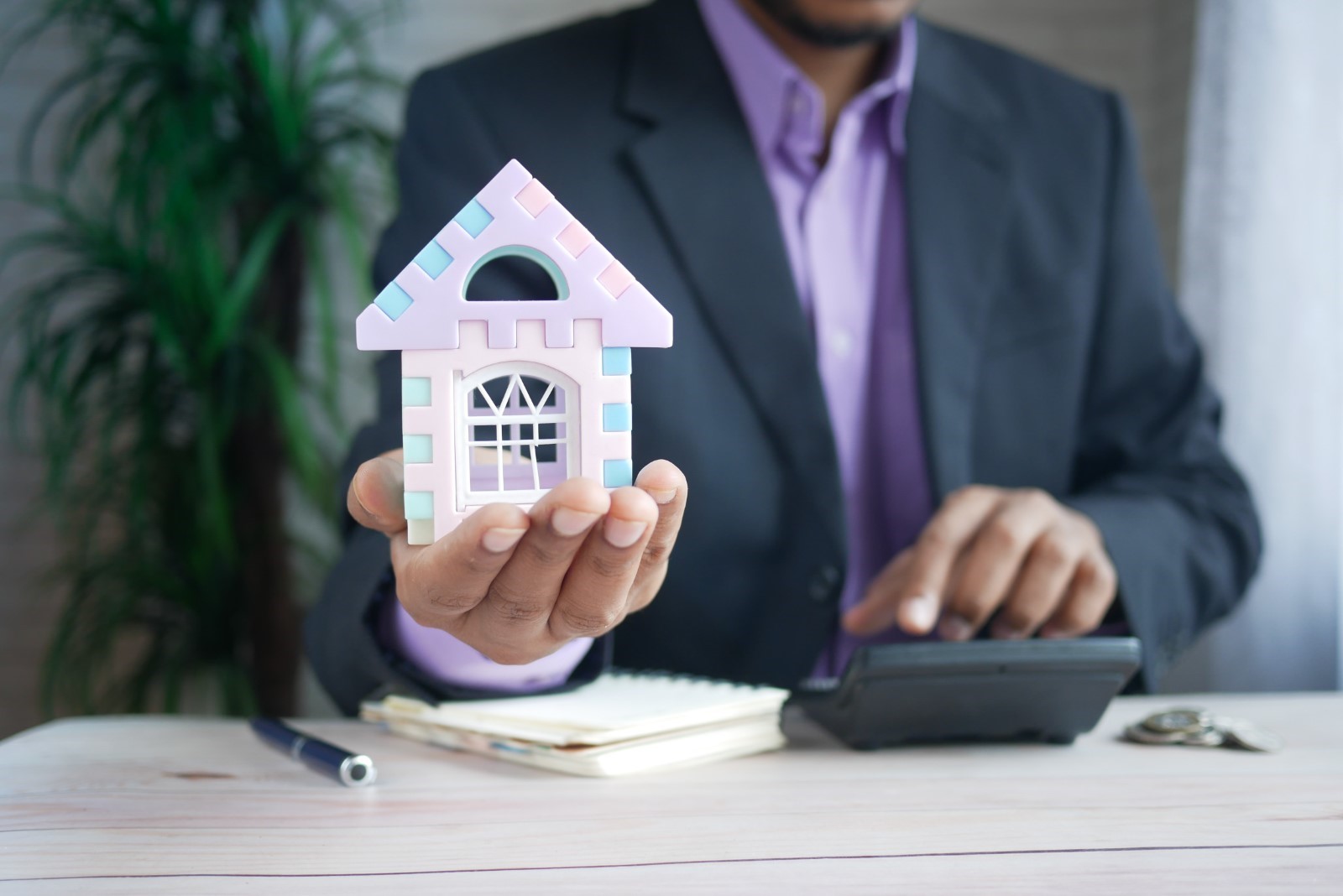 Mortgage brokers' earnings can fluctuate since the job is dependent on earning commissions through working with clients. According to Glassdoor.ca, the average salary for a mortgage broker in Canada is roughly $69,000 per year. Indeed.com, meanwhile, sets the average base salary for a mortgage broker in Canada at roughly $74,000.
However, mortgage brokers with numerous clients can earn a lot of money through commissions and, conversely, those with fewer clients will earn less. The average mortgage broker commission in Canada is between 0.5%-1.2% of the mortgage amount, meaning the average broker would make between $2,500-$6,000 for brokering a $500,000 mortgage.
If a mortgage broker is doing 25 mortgages per year with this average mortgage size, they would earn between $62,500-$150,000 before expenses. After expenses, which are typically 20% of their commission, a broker would earn $50,000-$120,000 per year.
Have experience with becoming a mortgage broker in Canada? Let us know in the comment section below what you did to reach your goal.