CEO on how the industry will continue to be revolutionized by tech in the coming year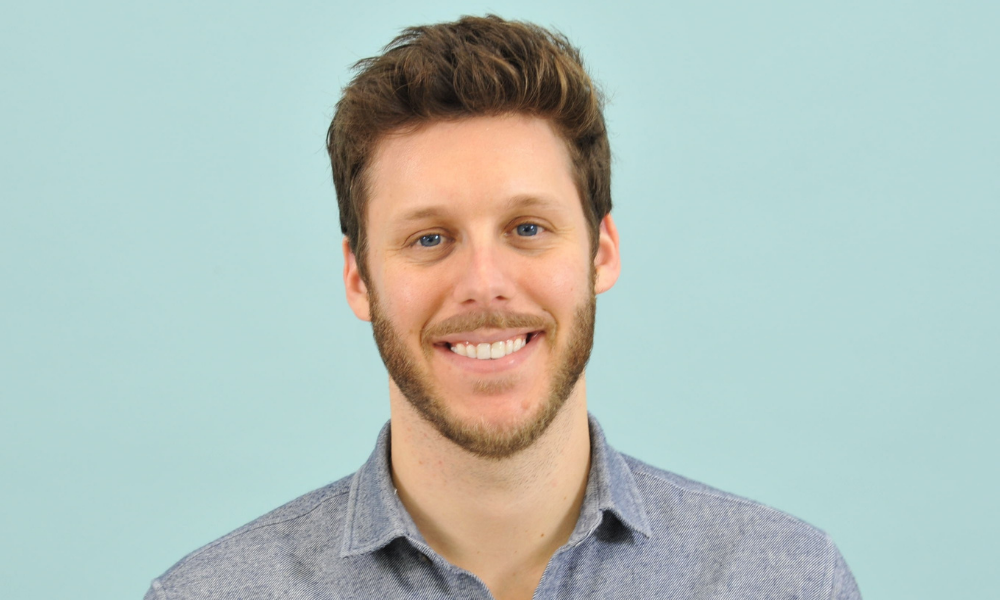 While always a central part of the mortgage process, the influence of technology in the mortgage industry has arguably been supercharged by the events of the last two years.
The COVID-19 pandemic has been one of the most transformative events in Canada since the Second World War, with a profound impact on the way that workers in all industries – not least mortgage professionals – go about their business.
For mortgage advisors and their clients alike, face-to-face meetings and in-person signings have been rendered nearly impossible throughout the pandemic, as work-from-home orders and restrictions on gatherings have steered vast swathes of the industry toward virtual and digital approaches to their work.
While many of those developments were forced on mortgage professionals and their clients, the majority have been hugely positive, helping those involved in the mortgage journey to reassess their strategies and streamline their processes for a quicker and more efficient experience all round.
That's led an increasing number of mortgage customers to gravitate towards digital solutions – although as Homewise Solutions founder and CEO Jesse Abrams (pictured top) told Canadian Mortgage Professional, those options alone can't provide clients with a full view of the choice they're making.
He said that 2022 is likely to see clients seek advice and guidance from a mortgage advisor while making their decision, rather than merely shopping for the lowest rate.
"I think what we're going to see a lot more of this year is transparency," he said. "What we started to realize more and more is that a lot of homebuyers – especially first-time buyers, second-time buyers, refinancers and switchers – are looking for a lot more transparency into what their options are, and how to utilize their mortgage more than just focus on the rate."
The turbulent rates environment over the past year has convinced would-be buyers that there's more to the mortgage process than that small component, Abrams said, with companies increasingly likely to begin supplementing their technological approach with tailored solutions and clarity around the features of clients' mortgages.
Another trend that could develop in 2022 is an increased interconnectivity between real estate and the mortgage industry as realtors begin to utilize technology to forge closer relationships with mortgage brokers.
Abrams said that a closer relationship between the two could be facilitated by technology in a way that's mutually beneficial for both.
"It'll be interesting to see how technology companies or technology-enabled mortgage brokers start to work a lot more like realtors, because it'll expedite the process of homeownership for clients," he said.
Read more: Use our free home affordability calculator to see if you can get your dream home
"With so many realtors that we speak to, their clients don't understand what their home affordability is – and realtors don't always have all the tools to [explain]. I think this year will be an interesting year to see more of a marriage between the real estate agent and the mortgage company, especially from a technology perspective."
An open banking revolution?
In recent years, the prospect of an open banking system being implemented in Canada has piqued interest in the mortgage industry, with that viewed as a development that could see significant technological advancements in the space.
The idea is based around using application programming interfaces (APIs) to allow third-party financial service providers to access consumer banking, an advancement that proponents say would drive innovation and allow smaller fintechs to compete with larger financial institutions in the mortgage space.
Last year, federal finance minister Chrystia Freeland signalled her support for open banking, describing it as a feature that was already part of Canadians' lives and saying that a "regulated, made-in-Canada system" would contribute to a strong, competitive and stable financial sector.
Read more: Open banking – how it could transform the mortgage industry
While Abrams said the mortgage industry would benefit enormously from the implementation of an open banking system, he added that there was "zero chance" of that happening in Canada in 2022 due to trepidation from banks and the country's political system about the concept.
"There's almost no industry from a fintech perspective that would benefit more than mortgages across the board," he said.
"With open banking, banks will have less fraud, consumers will have a better view of how they can utilize their mortgage brokers, and technology companies can help clients understand how they manage their mortgage from a financial perspective. So, it's unfortunate that we're not there yet."