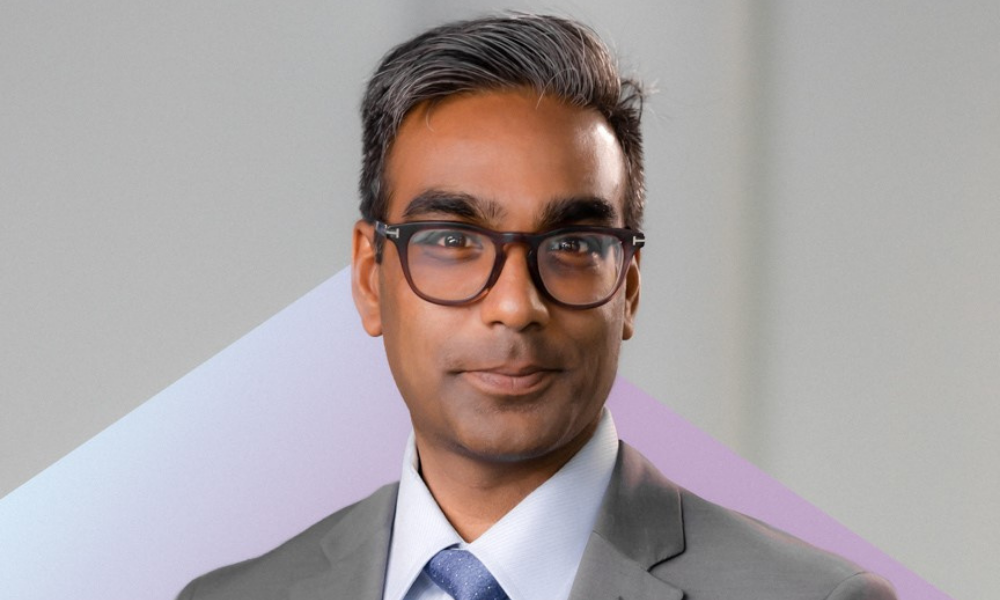 Mortgage professionals in Canada have grown accustomed to the fact that there's no such thing as an end-of-year slowdown in the industry, with December activity in the past couple of years continuing at a hectic pace.
As the pandemic housing boom continued unabated this time last year, the average home sale price in Canada skyrocketed by more than 17% year over year, with home sales across the country rising by about 47% compared with the same period in 2019.
This year, strong activity in recent weeks has been spurred by signs from the Bank of Canada that the record low pandemic-era interest rate environment could be coming to an end, with the central bank revealing it expected its benchmark rate to move in the middle quarters of 2022 – potentially as early as April.
That's coincided with fixed rate increases during the fall, with those developments leading many Canadians to push forward their planned schedule for purchasing a property, according to Pineapple president and CEO Shubha Dasgupta (pictured top).
"We've seen fixed rates rise over the last couple of months. That's certainly accelerated the timeline of people trying to get into homes, trying to take advantage of those low interest rates, and the threat of rising rates has a psychological impact on homebuyers – even sometimes more than the rate rising itself," he told Canadian Mortgage Professional.
That trend, coupled with the fact that long-standing inventory issues persist in the Canadian housing market, means that mortgage professionals need to be alert to the dilemmas their clients may be facing in the current climate, said Dasgupta.
Read next: Is Canada's housing market about to heat up?
He noted that brokers and agents had the ability to help guide their clients in weighing up the pros and cons of waiting or making a move in the market at present, with 2022 just around the corner.
"As we see prices rise due to this lack of supply and we see this surge due to rising interest rates, there is a cost to waiting – and I think that's something that mortgage brokers and agents should definitely address with their clients," he said.
"It's important for us to maintain a clear vision on the mid- and long-term goals of our clients' real estate path, and how that impacts them."
With technology having come to the fore in the mortgage broker profession in recent years – and assumed centre stage during the pandemic – Dasgupta said that it's likely to continue playing an important role in 2022, particularly given the current challenges that face would-be homebuyers in Canada.
The value of a "technology-enabled" mortgage broker, he said, would make the buying process simpler for clients – but also ensure that as situations and circumstances change, each customer remains in the best solution suited to their individual needs.
It's something that's been a key focus for Pineapple this year. "We're running prepayment and cost benefit models using the data that we have, and really determining which Canadians would save money and how we would be able to help them save," Dasgupta said.
One of the areas where the company's approach found success was in helping Canadians that are more susceptible to interest rate increases – for instance, those who might be in a variable mortgage with less of a comfort level in a rising rate environment and require their situation to be addressed sooner rather than later.
Read next: What impact will rate hikes have on Canada's housing market?
"[We can] address clients that could have mortgage needs in the coming four to eight months, whether that be upcoming mortgage renewals, whether that be a need for some sort of financial restructure based on a refinance or some sort of debt consolidation, and really using technology to empower our agents to find these Canadians to address their needs," Dasgupta said.
Another emerging trend in the mortgage and housing markets of late has been the continued transfer of wealth from parent or guardian to children, with first-time buyers increasingly relying on so-called "gift" payments to help facilitate their purchase.
Dasgupta said he expected that trend to continue in 2022, with immigration also set to re-emerge as a potent factor in the market as the federal government prepares to welcome 411,000 new Canadians next year.
The net result of the growing complexity for Canadian homebuyers, Dasgupta added, is that the mortgage broker channel has become increasingly important – and is likely to continue growing in the coming year.
"Canadian mortgage brokers have played a significant part in the economic recovery during the pandemic in helping Canadians realize their homeownership needs and dreams and manage their finances, ensuring we had fiscal responsibility with their payments and interest rates," he said.
"As we continue to see this landscape evolve and change due to technology and innovation, I really look forward to seeing the Canadian mortgage broker community's role in supporting this nation's people – and I look forward to Pineapple playing its role in that as well."