Brokerage founder on the benefits his company's open platform is bringing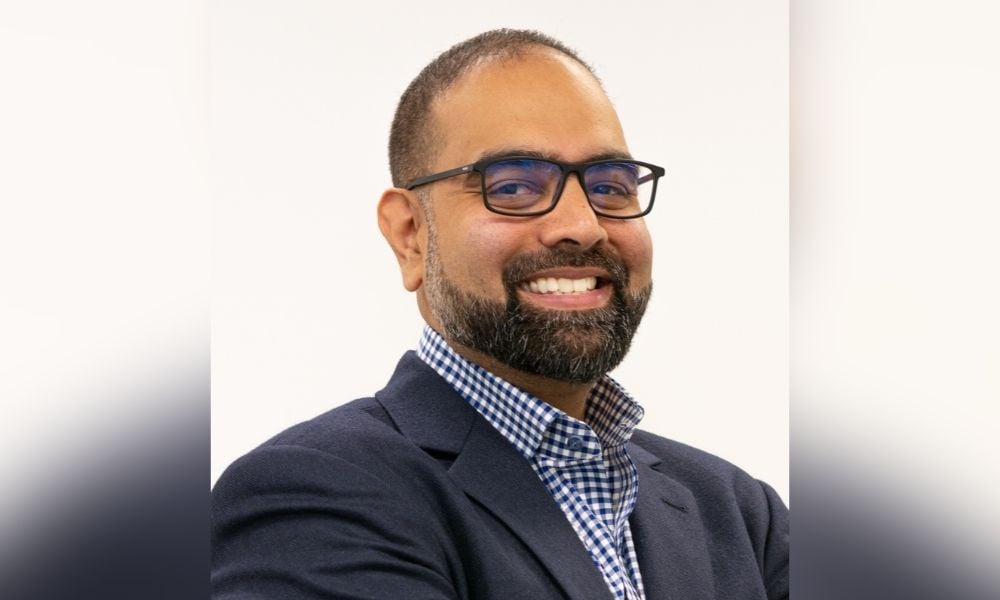 Amid a technological revolution that's gathered pace in the mortgage industry in recent times – accelerated by the COVID-19 pandemic – some of the most significant strides of late have been toward the possible introduction of an open banking system in Canada.
That idea, which allows third-party financial service providers to access consumer banking through application programming interfaces (APIs), received a significant shot in the arm in August, when federal Finance Minister Chrystia Freeland signalled her openness to working towards a "regulated, made-in-Canada system" following the long-awaited publication of the Advisory Committee on Open Banking's final report.
Both the Liberal Party and Conservative Party manifestos for September's federal general election included proposals to introduce open banking, with Justin Trudeau's Liberals – who were returned to power in a minority government – saying they would launch a model no later than the beginning of 2023.
For Akber Abbas (pictured top), president, CIO and principal mortgage broker at 8Twelve Mortgage Corporation, the impact of open banking on the mortgage industry in the coming years is set to be profound.
His organization – which consists of three distinct business units - including a national brokerage, mortgage administration company and financial technology holding company - has placed digital solutions at the forefront of its approach, with an open platform model central to that.
Read more: Are open platforms the way of the future?
"Connectivity with open banking is very important for us, to be able to gather the right data easily from clients and then be able to give them the right answer and start building a portfolio for them," he said.
"Open banking and the ability to seamlessly send information to each other and do it in a secure way so that we're respecting privacy laws, is the foundation that we'll build on. In the future, this will get as easy as ordering an Uber or Airbnb for your mortgage."
Abbas said that while some of the country's big banks were already introducing automated approval, that accounted for a small percentage of the marketplace (around 5%), with vast potential for lenders, brokerages and borrowers in other spaces.
"What about everybody else who doesn't get a T4? Think of all the gig economy and remote workers, self-employed, or newly immigrated to Canada that don't have a history to fit the credit box of the banks," he said. "They still need to get that experience, and that's what we're helping with."
8Twelve has built what Abbas described as the "leading mortgage platform, end-to-end" for brokerage management, Infin8, with a focus on addressing what he said had been a lack of meaningful innovation in the mortgage sector over the past two decades.
That proprietary, fully integrated brokerage platform includes integrations among its key features, with SMS, online customer service and telephone integration in addition to multi-broker and omni-channel capabilities.
Abbas said that he and co-founder and CEO Gary Fooks had drawn upon their prior experience – Fooks in customer experience, Abbas in technology – to devise a system that fused both backgrounds.
The future of technology in the mortgage space, he said, would be geared towards delivering an experience for brokers and agents that offered maximum support in all required areas, with 8Twelve placing a strong emphasis on providing that assistance – particularly for new or inexperienced professionals.
Read next: Is the reverse mortgage set for a digital revolution?
"If you break down a mortgage agent's role, you really have three areas where you're going to be focusing: You need to be really good at sales and customer service; number two is underwriting and really understanding what products are available in the marketplace, and how to match those products to the customer that you're serving; and the third pillar is the technology and process side," he said.
"Not everyone is going to be good at everything. What we're doing is… building a robust learning and employee investment program, helping agents and brokers level up in the areas where they need to.
"In the meantime, you still need to make your money – and we're going to help you with that, too. We have specialized support to help you."
The company believes that its platform will allow agents and brokers to contact new leads provided and spend the majority of their time dealing with clients, compared with others who may need to source new opportunities and handle paperwork related to a deal.
That conviction is born out of an approach that's been tech-focused from day one, with 8Twelve's commitment to digital advancement also having allowed it to navigate the upheaval of the pandemic with some ease.
"The reason 8Twelve Mortgage has been growing year over year, month over month, is that we were pandemic-proof and pandemic-ready, by being future forward," Abbas said.
"We already had the technology to be paperless, we were already working on managing Zoom meetings, and we were already working on a remote environment in the years before the pandemic hit.
"When COVID-19 arrived, our operations didn't flatline; we saw month-over-month growth in our business because we were ready for this."