Brokerage CEO delivers his verdict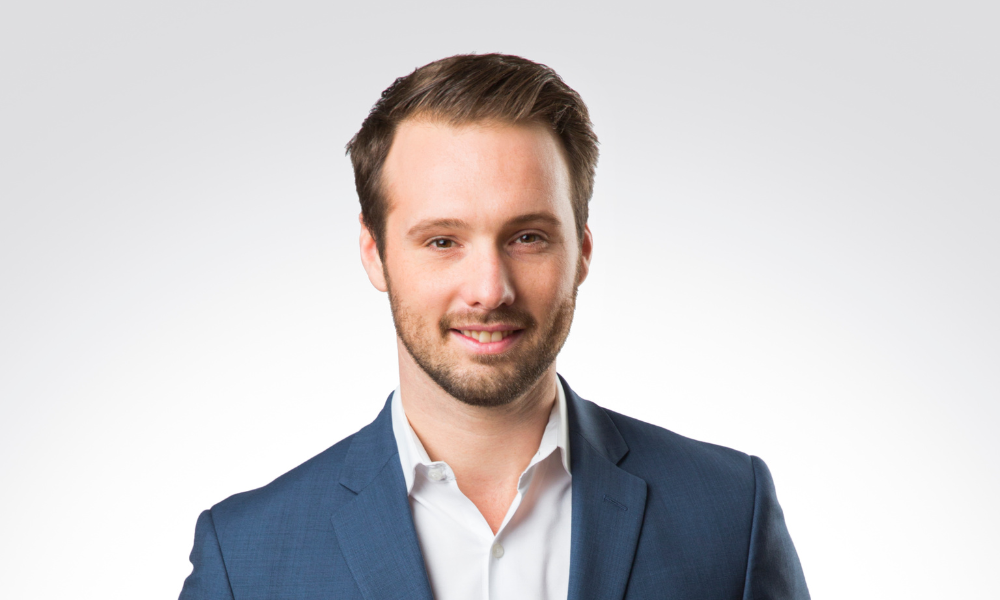 Nearly a month has passed since the collapse of Silicon Valley Bank in the US, a development that sent a collective shudder around global financial markets and heightened fears of a domino effect worldwide. But as the dust settles, how has the crisis impacted the housing and mortgage markets north of the border?
Barely at all, according to the co-CEO and co-founder of a prominent mortgage brokerage in Toronto. James Laird (pictured top) told Canadian Mortgage Professional that little has changed in his outlook for how the remainder of the year will play out despite the tremors that have roiled the US financial system.
"I don't think that the banking chaos has had much effect on the Canadian mortgage and housing markets, both for the institutions or for the consumers," he said. "I think the year is playing out approximately the way I thought it would.
"Things were pretty quiet late last year and in the beginning of this year, and now things are perking up a little bit as March break has passed in all regions. It's warmer, and we're getting into the typical spring homebuying season, and you are seeing more listings and more action."
National home sales for March were unavailable at time of writing, but February saw a 2.3% month-over-month increase in the number of properties that changed hands despite a big drop in newly listed properties, according to the Canadian Real Estate Association.
🏡 prices dropped across 🇨🇦. In February 2023, the average price was down 18.9% compared to the same time last year 👇 #CREAstats pic.twitter.com/gVpVWjTnNQ

— CREA | ACI (@CREA_ACI) March 30, 2023
Canadian economy remains resilient in the face of headwinds elsewhere
Early signs suggest that Canada is weathering the economic storm caused by the Silicon Valley Bank (SVB) collapse, according to a senior vice president and economist at investment management firm PIMCO.
Allison Boxer told BNN Bloomberg that "some signs of improvement" in Canada were evident on the economic front, with inflation appearing to be moving towards the central bank's target rate at a faster clip than elsewhere.
While Laird ruled out a return to the scorching pace of activity and home price growth that seized Canada's housing market at the height of the COVID-19 pandemic, he forecast a positive outlook for the rest of the year.
"It's not going to be a red-hot market like we've seen over the last couple of years, but there's some stuff going on, and we're kind of getting into at least a little bit of a normal pre-pandemic spring cycle," he said. "We're at the very early stages of that."
In mid-March, RBC assistant chief economist Robert Hogue said the Canadian housing market appeared to be "finally finding its footing" with home resales showing signs of beginning to level out after plummeting in recent months.
That means many local markets will experience a "nearby bottom," Hogue said, even though home prices continue to fall (the MLS Home Price Index dropped by 1.1% month over month in February, the 12th month in a row it posted a decline).
Housing supply an ever-present challenge
A severe lack of inventory continues to bedevil Canada's housing market, with the number of homes put up for sale in February down by 7.9% in a trend driven by big declines in Ontario and British Columbia, traditionally the two hottest markets across the country.
That said, a "confusing" housing strategy pursued by the federal government could run the risk of inflaming the housing market further, according to Scotiabank's Derek Holt, who excoriated the budget unveiled last week by federal finance minister Chrystia Freeland.
"The Bank of Canada is trying to contain inflationary pressures and soften previously raging home prices," he said in a recent analysis.
"The Feds have thrown open the immigration doors into a market with no supply while another tax subsidy to housing starts… in the form of the first-time homebuyers tax-free home savings account that allows one to shelter up to $40,000 tax free, with annual contributions of $8,000. Housing is going to rip after a temporary retrenchment, and there goes the Bank of Canada's efforts."
What are your thoughts on the likely trajectory of Canada's housing and mortgage markets in 2023? Are you expecting activity to pick up quickly, or will the recent financial turmoil in the US have an impact? Let us know in the comments section below.