The market has picked up the pace in recent weeks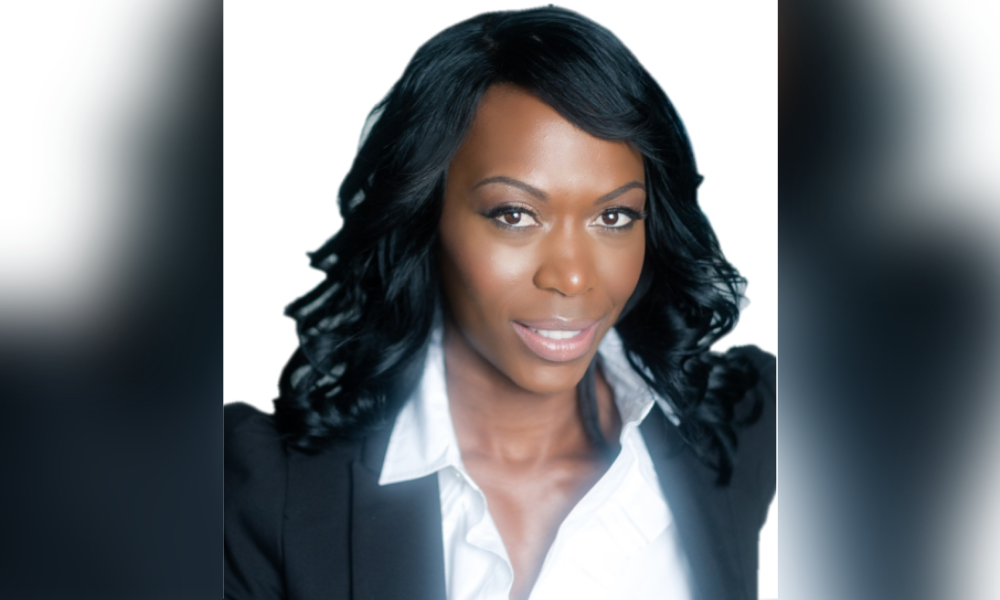 Homebuying activity may not be shooting through the roof in major Canadian cities as it did at the onset of the COVID-19 pandemic – but recent weeks have seen a definite uptick in the mortgage market, according to a Toronto-based agent.
Christelle Mwamba (pictured), of Mortgage Scout, told Canadian Mortgage Professional that many listed properties were now subject to multiple bids in the Toronto market, even if interest levels are nowhere close to the frenzy of the pandemic-era boom.
"There's a bidding war, but it's not the same bidding war as what happened during COVID," she said. "During COVID, the rates were low even though prices were high, and we were dealing with multiple offers.
"Now, it's a little bit different. There are not a lot of buyers, but when there's one property that's very appealing, you still see multiple offers because people want to get in very fast."
Sales were up in the Greater Toronto Area (GTA) market in April, according to the city's regional real estate board, although new listings fell by 38.3% over the same time the previous year and hovered close to a 20-year low.
Inventory issues continue to plague the housing market
That lack of supply is part of the reason that some buyers are still holding off on entering the market, Mwamba said, in an environment that currently favours sellers with prices still prohibitively high for many Canadians – particularly first-time buyers – despite having fallen dramatically in many markets over the past year.
"Once there's a little bit more supply, it's going to make the market a little bit more appealing for [buyers]. And the prices also will be a little bit more competitive," she said. "Because when there's more supply, that will average out the prices, too.
"I think that if we don't have any inventory, it's going to affect first-time homebuyers and even immigrants that are coming in. So I think inventory is the key – we need to work on the inventory more than anything."
Jason Mercer, TRREB's chief market analyst, told Canadian Mortgage Professional that despite the uncertain economic climate, borrowers are still likely to face a more positive landscape moving into next year.https://t.co/jEYC0JWTyM

— Canadian Mortgage Professional Magazine (@CMPmagazine) May 23, 2023
How many Canadians are seeking family assistance to buy a home?
In that environment, many would-be buyers are adopting a wait-and-see approach, Mwamba said, although those who are able to avail of financial assistance from family members or other sources may feel more confident about entering the market.
"I think that for now, people are just trying to get by. First-time homebuyers are just trying to save and just kind of figure out how much down payment they need to save," she said. "Some of them have the Bank of Mom and Dad."
A growing number of parents, she said, are offering to guarantee the mortgage, which was frowned upon by many lenders during the pandemic but is becoming increasingly commonplace.
"A lot of lenders now kind of reopen that opportunity because during COVID, having a guarantor was a big no-no – the lender would be like, 'I want the person to be a co-applicant, even if you have a strong income,'" she said, "but now there's a little bit more leniency with, 'OK, Mom can guarantee the loan in order to have them qualify."
Assistance from family members in purchasing a home became a leading trend in Canada's mortgage market during the pandemic, particularly for first-time buyers who faced huge affordability challenges amid eyewatering home prices and frenzied competition.
According to CIBC, the average gifted amount for a home purchase in Canada rocketed by $30,000 in the six years between 2015 and 2021 – and average first-time buyers that received a gifted payment were able to access an amount to the tune of $104,000.
In Toronto, the average gifted amount was more than $130,000, CIBC said, while Vancouver first-time buyers' average amount was $180,000.
The banking giant's deputy chief economist Benjamin Tal recently sounded the alarm on Canada's housing affordability crisis, telling the Financial Post that regulators needed to "wake up" from their current lethargy on the issue.
"Demand is rising in a very significant way, and we simply don't have enough supply. New construction is slowing down and clearly in the resale market, nobody is listening," he said.
Make sure to get all the latest news to your inbox on Canada's mortgage and housing markets by signing up for our free daily newsletter here.