Getting a mortgage in Canada can seem like a complex process, but it can be quite simple. Here is everything you need to know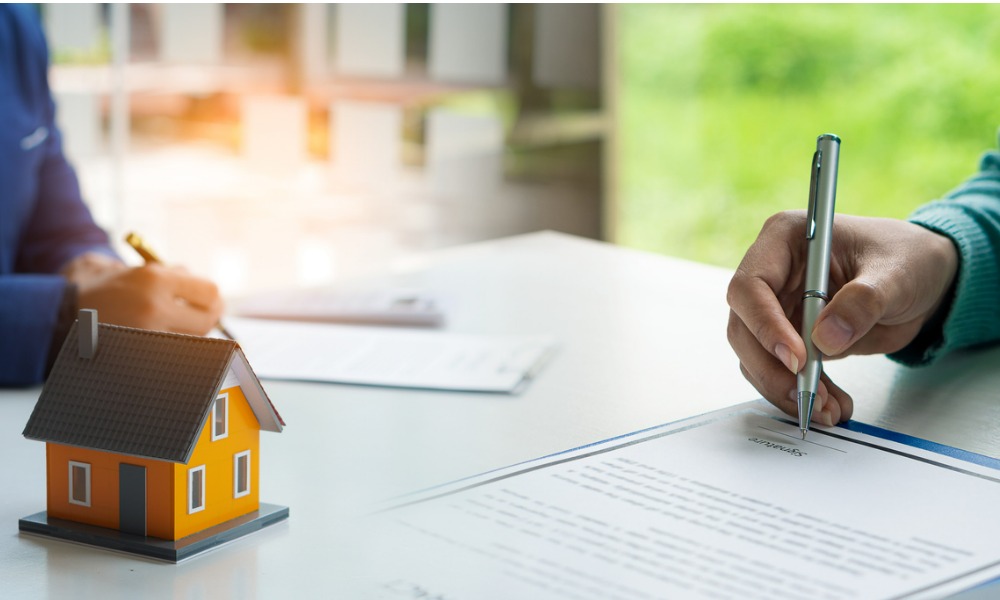 Applying for a mortgage in Canada can seem like a complex and arduous process. You have to take a deep dive into your personal finances and find the home loan that will work best for you.
But fear not. When you know the information you need to provide to your lender, the process can become quite simple.
In this article, we will tell you everything you need to know to get a mortgage in Canada, including the yearly salary you need to qualify for most standard mortgages in Canada's major centres and the credit requirements. We have also spoken to experts to help you untangle the process.
To get a mortgage in Canada, you will need follow a multi-step process that includes organizing your credit, budgeting for your prospective home, and securing pre-approval. While it can feel like an intense, complex process, knowing how to apply for a mortgage can make the process considerably less stressful.
Firstly, you will want to know what you can afford, financial documents such as proof of employment, tax returns, and bank statements, and a couple of hours of focus. When applying for a mortgage in Canada, you will want to follow these general steps:
Organize your credit
Decide what you can afford
Choose the type of mortgage you want
Compare different mortgage lenders
Apply for mortgage pre-approval
Complete your mortgage application
Let's take a closer look at each of these steps so you will be fully prepared when applying for a mortgage in Canada:
1. Organize your credit
This should really be the first step when applying for a mortgage. When we say organize your credit, we mean you should ensure your credit report is free of errors and your credit score meets lenders' requirements.
To ensure there are no errors, you can order your credit score and credit report from credit bureaus like Equifax or TransUnion. If your credit score is low, you can take extra time to build it back up. If you do apply for a mortgage with a poor credit score, you will likely have to make a higher down payment and pay higher interest rates—if your application gets approved at all.
2. Decide what you can afford
Before applying for a mortgage, it is best to decide how much home you can afford. One way to determine this is by completing mortgage pre-qualification, an online calculation that is easy to use and can provide you with a general idea of how much a lender might be willing to loan to you. You can also enter your information into an online mortgage calculator.
When deciding on the mortgage you can afford, you should consider the following:
Pre-tax income
Living expenses
Existing debts
Amount borrowed plus monthly payments
Amortization period
Closing/moving costs
3. Choose the type of mortgage you want
When choosing the right type of mortgage for you, you will have to consider the following:
Mortgage term: This is the length of time your mortgage contract will be in effect, and it can range from a few months to five or more years. Throughout your mortgage, you will likely have multiple terms.
Amortization period: If you have a longer amortization period like a 30-year mortgage, you will have to lower payments. Keep in mind, however, that you also end up paying more in interest.
Interest rate: Generally, you will choose between two types of interest rates (or a combination of both). A fixed-interest rate remains the same throughout the life of the loan, while a variable-interest rate fluctuates throughout the loan term.
Payment options: Your payment options can typically range from once per month to once per week, with accelerated options available as well.
Open/closed mortgage: Open mortgage offer more flexibility to repay your home loan. Usually, however, they come with higher interest rates. Closed mortgages, on the other hand, offer lower interest rates but less flexibility when it comes to payment.
4. Compare different mortgage lenders
When comparing different mortgage lenders, consider mortgage products, fees, and interest rates. You can compare mortgage lenders directly by researching the current mortgage offers at Canadian financial institutions to compare loan features and rates. Most of that research can be conducted online.
Another option to help you compare different mortgage lenders is to work with a mortgage broker, who will do a lot of the work for you. Brokers compare mortgage rates and products offered by numerous lenders to find the best options to suit your financial needs and goals. When looking for a good broker, make sure they are experienced and have good reviews.
5. Apply for mortgage pre-approval
Getting mortgage pre-approval means that you will know ahead of time the maximum amount of mortgage that you will qualify for. The benefits of this are that you can then budget for your monthly payments and assure sellers that a lender will fund the offer you have made on their property.
When applying for mortgage pre-approval, you will have to provide the following documentation:
ID
Proof of employment
Proof that you can afford the down payment/closing costs
Information on your debts
Information on personal assets
6. Complete your mortgage application
Your mortgage application will be like the process you underwent to get pre-approval. The major difference is the pre-approvals are not legally binding. For instance, the amount you have been pre-approved for may change based on the condition or location of the property you have purchased.
Vivianne Gauci, SVP, Customer Experience & Chief Marketing Officer with HomeEquity Bank, focuses on helping Canadians through the application process during these financially challenging times, especially those in the 55+ demographic. "We are working diligently with our broker network, encouraging them to step outside their regular lending solutions and look at the CHIP Reverse Mortgage solution," Gauci said.
"Now may not be the best time to draw on your investments that have seen tremendous volatility or downsize when the real estate market is down. Instead, keep those investments in place; the market will recover over time, and real estate will return to where it should be. Instead, access the tax-free cash in the equity in your home now to help increase your cashflow and give you a boost when you need it most."
How much you need to make to get a mortgage in Canada differs wildly depending on the location. For instance, you need to make a lot more to get a mortgage in Vancouver that you would in St. John's, Newfoundland and Labrador. The type of home you want to buy is another factor.
Across the board, interest rate hikes by the Bank of Canada are making homeownership more difficult. In January, the BoC raised its policy rate to 4.5%, which is an increase of 25 basis points—the largest increase since March 2022 and the highest since 2007.
The following chart outlines the average yearly income required to get a mortgage from most lenders in Canada's major centres:

The general rule here is: the higher your credit score, the better your chances of securing a mortgage—and with a better interest rate. In Canada, credit scores range from around 300 (poor) to 900 (excellent). A credit score of 660 or more is generally considered a good credit score, meaning you are at less risk of defaulting on your home loan, and you are a good candidate for a mortgage.
The minimum credit score you need for most traditional mortgages is around 680, although that number varies depending on the lender and the type of mortgage. While some lenders may accept a lower credit score for a traditional mortgage, the higher the better. When applying for a mortgage, a credit score of 700 or more is considered excellent.
What impacts credit score
There are numerous factors that impact your credit score, including the following:
Credit history
Payment history
Credit utilization
Types of credit
New credit requests
If you want to review your credit score, you can go to Equifax Canada or TransUnion to request a free copy of your credit score every year. You can also get your credit score at any time, for a small fee.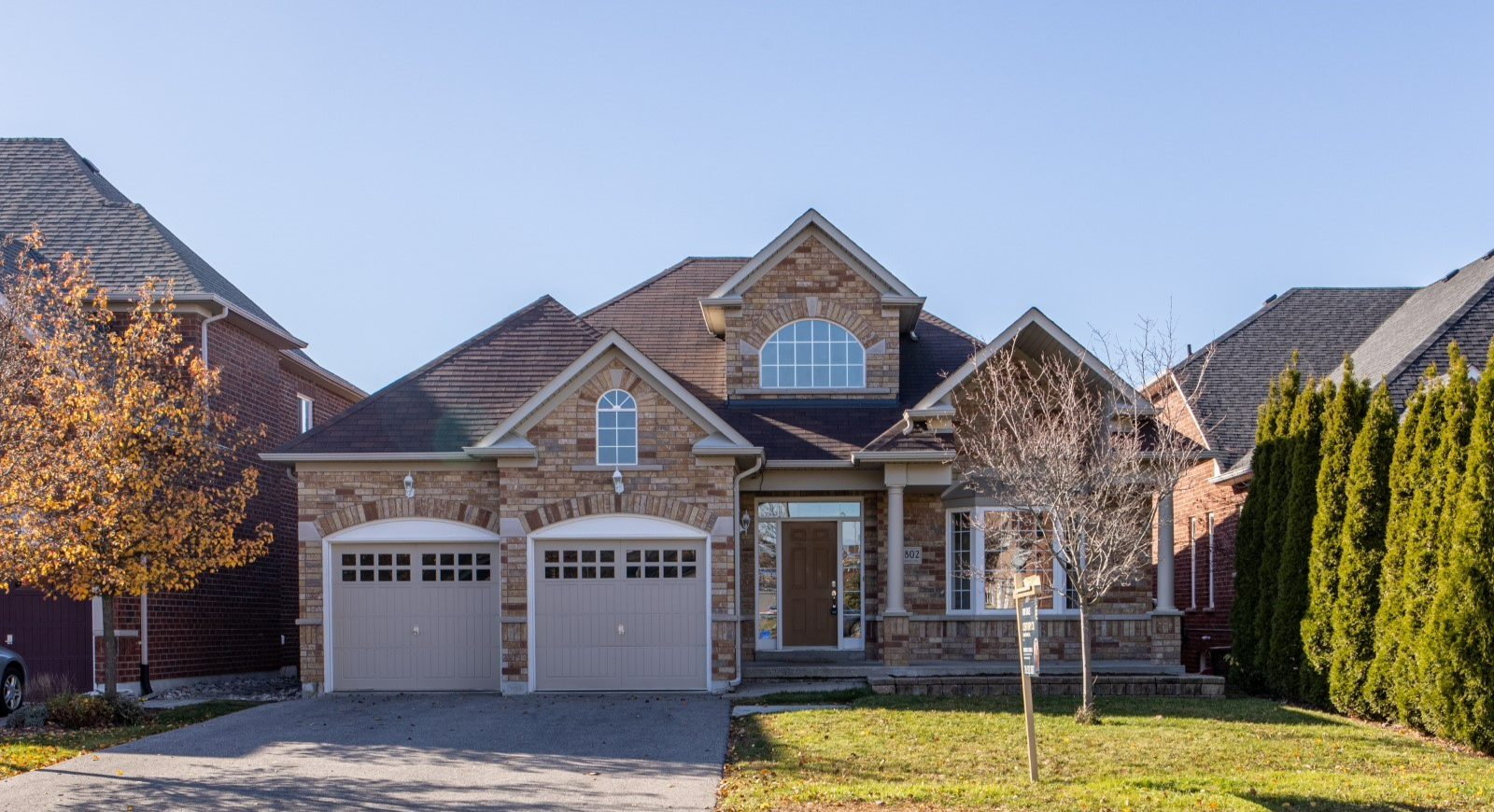 Getting a mortgage in Canada can be relatively fast. When it comes to getting approved for a mortgage, you can sometimes get it within 24 hours. However, it is common for the entire process to take anywhere from two to 10 business days. It will usually depend on how quickly you provide the documents required for the lender and how long the lender takes to review your application.
Jared Stanley, senior director, originations, with Neighbourhood Holdings, said that the future of mortgage applications is bright. "The future of the mortgage industry lies in innovation, technology, and customer experience," Stanley said.
"At Neighbourhood Holdings, we are positioning ourselves to lead the way by investing in cutting-edge technologies, including artificial intelligence. For instance, we are leveraging AI to streamline processes, improve underwriting accuracy, and enhance the overall customer experience. By staying ahead of market trends and investing in the right people, processes, and technologies, we believe that we will thrive in the future of the mortgage industry."
If you are looking for a mortgage, you will want to read our Special Report on the Best Mortgage Products in Canada.
Have experience shopping for a mortgage in Canada? Let us know in the comment section below about your experience.