The national housing organization has significantly downgraded its forecast for 2023 home construction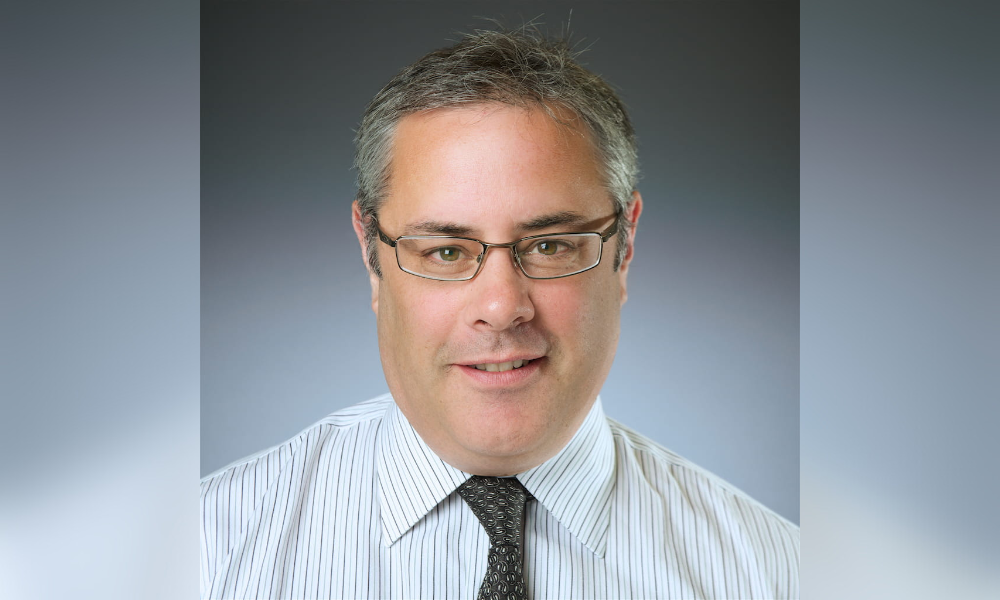 The annual pace of housing starts in Canada for 2023 and 2024 is expected to be well below the levels of the past two years in an "alarming" forecast, according to the national housing agency.
Canada Mortgage and Housing Corporation (CMHC) chief economist Bob Dugan (pictured top) said in a call marking the release of its latest housing market outlook that starts would total around 212,000 units in 2023 and approximately 224,000 next year, significantly lower than a pace of about 271,000 units in 2021.
The projection marks a notable downgrade in CMHC's expectations for home construction this year, with the agency having indicated in its fall outlook last October that it expected around 244,000 housing starts in 2023.
Dugan said that underwhelming pace could have big repercussions for homeowners down the line, with a "dramatic" increase in housing supply required to avoid a further deterioration in housing affordability across the country.
"We had previously estimated that about two million new homes would be built between 2023 and 2030, and then on top of this an additional three-and-a-half million homes would need to be built in order to restore affordability to housing in Canada," he said.
"In other words, we need a much higher level of starts than is currently being forecast if we want affordability to improve – and I'm not just talking about homeownership here. Over the past year, rising interest rates have curbed homeownership demand, but demand for rental housing during this period has really increased."
Our Chief Economist Bob Dugan discusses what's to come for the Canadian #HousingMarket. He shares insights surrounding home sales/prices, #housing construction, and Canada's economic situation.

Watch the full conversation here: https://t.co/8t533eTmsf pic.twitter.com/7wDTiyD2EI

— CMHC (@CMHC_ca) April 27, 2023
That's seen vacancy rates fall and rent pressures increase, causing headaches for households grappling with higher costs – in particular those who had to move during the year and face inflated monthly rent payments.
Rental market: upward pressure on prices thanks to demand, low supply
In March, the average national rent across all property types spiked by 10.8% compared with the same time in 2022, according to Rentals.ca, with Nova Scotia (20.8%), Ontario (17.1%), Alberta (13.4%), and British Columbia (13.2%) posting big yearly increases in rents for purpose-built and condo apartments.
The federal government's plans to welcome a record number of new Canadians in the coming years – nearly half a million per year by 2025 – also underlines the need to accelerate the pace of home construction, Dugan said.
"Our overall view, and we've said this many times, is that there's a supply shortage for housing in Canada. And if we want to restore affordability, we have to get busy building more homes and so that population growth contributes to that need," he commented.
What's the solution to Canada's housing supply crisis?
The question of how to ramp up home construction, though, is a difficult one to tackle. For Dugan, a business-as-usual approach "isn't going to work" to address the current housing crisis, with construction required at a much faster clip than the highs of 2021 to meet demand.
"We'd have to double that pace, and so what we need is new and innovative ways to build homes, new and innovative ways of leveraging existing supply, the use of the existing housing stock," he said. "It's a complex answer, and it's a difficult problem."
Multiple constraints to the task of freeing up that construction logjam are currently at play, according to Dugan, including the fact that Canada's unemployment rate continues to hover around a near-historic low of about 5%.
"There's not a lot of idle labour out there that we can just sort of recruit to build homes," he said. "Material costs are high, interest rates are going to come down but are high, and these are all things that are fairly inhospitable in terms of the home construction environment."
Action across all levels of government – federal, provincial, and municipal – is required to address an issue that's become a chronic one in Canada's housing market, he said.
"I think it involves a concerted and joint effort by everyone who has an interest in improving housing affordability," he said, "and we have to find innovative solutions."
Make sure to get all the latest news to your inbox on Canada's mortgage and housing markets by signing up for our free daily newsletter here.