The recent cooldown has presented opportunities for new buyers, agents say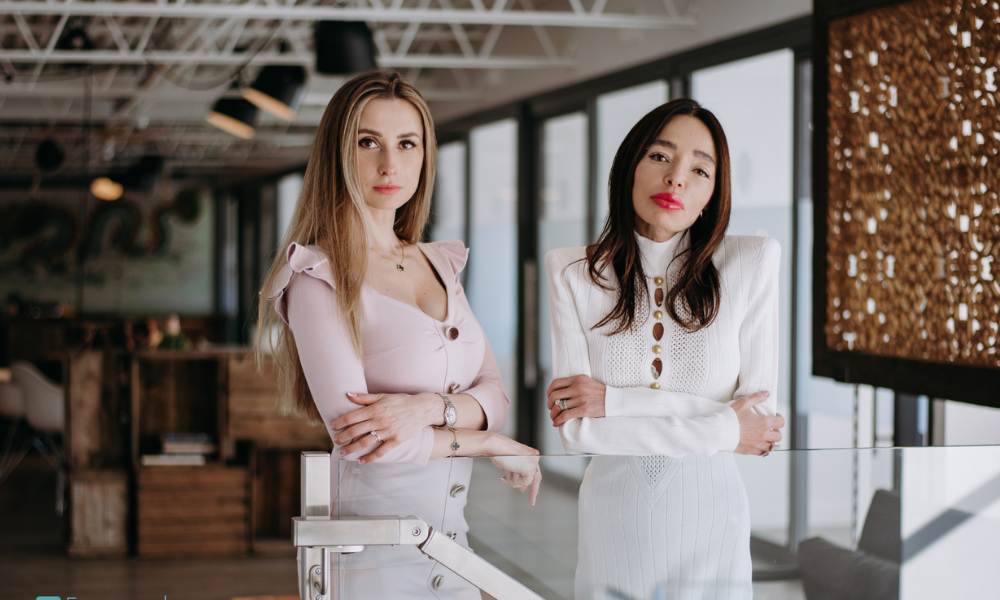 Activity in Canada's housing market rocketed after the onset of the COVID-19 pandemic as homebuyers rushed to capitalize on slashed interest rates and pent-up savings – but one buyer type that saw significant struggles during that two-year boom was the first-time homebuyer.
Frenetic bidding wars and surging property prices were staples of Canada's hottest housing markets during the two-year period after March 2020, meaning that many new buyers either saw themselves priced out of a purchase or unable to keep up with red-hot competition.
With interest rates having spiked in 2022, those record-low borrowing costs are now a thing of the past – but does a cooler housing market and fewer competing offers mean that buying opportunities are suddenly presenting themselves for first-time buyers?
Inna Bogdanov (pictured top right) is a mortgage agent and co-founder of IK Financial, a Toronto brokerage that she said deals with its "fair share" of first-time buyers. She described the current market as offering an excellent chance for new buyers to look at properties that may have been out of their reach before the recent slowdown.
"We feel that right now is ideal for the people who were priced out of the market, who were scared out of the market: multiple offers, 15 minutes for showings, some people [making] offers unconditional without even going in to see the property," she said.
Read next: Revealed – how much Canada home prices will fall this year
"That's not the first-time buyer's ideal market. People were afraid, they didn't want to participate. They were getting outbid by numbers that were scaring them. Right now, you can actually go and view the property maybe more than once, you can put the financing condition on your offer to make them feel safer and more secure."
After peaking in May, the Teranet-National Bank National Composite House Price Index has slid steadily downwards. Prices fell by 2.4% between July and August, with the index now 4.1% below its May level.
Meanwhile, RE/MAX Canada recently indicated that it expected residential sale prices to decline by a further 2.2% before the end of the year as high inflation, economic unrest and climbing interest rates continue to take their toll on the market.
Those falling prices mean that affordability has improved somewhat for first-time homebuyers in recent months in spite of higher borrowing rates, according to Bogdanov.
Read more: Help First time buyers buy their first home! Steps to buying a home
"We work with a lot of first-time buyers right now – more than ever, because a lot of our referral sources have also made the shift while investors are kind of on the edge, sitting it out, waiting," she explained. "The first-time buyers are out there and they're actively looking, and it's a great time for them."
Katerina Markevich (pictured top left), also co-founder and agent at IK Financial, told CMP that the company partners with real estate agents to run seminars with topics for first-time buyers in which they compare prices from earlier this year with today, indicating how far house prices have fallen.
Even though interest rates are higher, lower property values mean that the required down payment in the current market is often lower than it would have been in the opening months of the year, she said.
Read next: Stress test: does it prevent homeowners getting best deal on renewal?
"So it's not the end of the world," she said. "If you have to compare apples to apples, you have to look into the real numbers and that's what we show. Interest rates are going up, yes, but you have to compare.
"You have to see what you could have potentially got for the same amount of money not even that long ago. At the end of the day, you can afford the same property – you will have a [lower] mortgage and a lot [lower] monthly payment."
Further relief could be on the way for new homebuyers, according to RBC Economics. A new report indicates that benchmark prices are likely to decline by 14% across Canada by next spring, and by even greater figures in Ontario and British Columbia – although it also indicated that further Bank of Canada rate hikes will counter some of the impact of those falling prices.
"The good news is the widespread market downturn is setting the stage for some affordability improvement down the road," the report said. "We expect the softening in prices will continue and spread until a bottom is reached around spring time next year.
"We think this will lower ownership costs once interest rates stabilize. Our view is unaffordability will peak at the end of this year – though the timing is poised to vary market by market."